Bigwig is a new innovative social commerce platform that enables influencers and brands to connect easily. Influencers are the sales rep both online and in pop-up shop experiences, providing authentic product recommendations and making it easier for customers to shop their lifestyle products within one marketplace using one swift checkout. But what exactly is a "bigwig"? The definition of "bigwig" is an important person, especially in a particular sphere. The "bigwigs" here are product enthusiasts who stand out from the sea of influencers. They have a cult following that pays close attention to what they implement into their lifestyle. Still, it's not because of influencers' brand partnerships or obligations but because of their dedication to remaining authentic. People are interested in the products influencers use in their everyday lives, and Bigwig wanted to introduce a more accessible, exhaust-free way to do so.
During the pandemic, Bigwig founders Cole Lopez and Tina Maskan discovered that although social platforms were introducing a new way for fans to shop from influencers or brands, the experience was frustrating. Multiple website re-routes, in-direct purchase routes, inauthentic brand deals, and content focusing on a specific product rather than the whole look were hindering consumers' shopping experience. Then shoppers have to plug in promo codes and affiliate links, etc. It was all rather exhaustive, but Bigwig found an opportunity in these social platforms' weaknesses.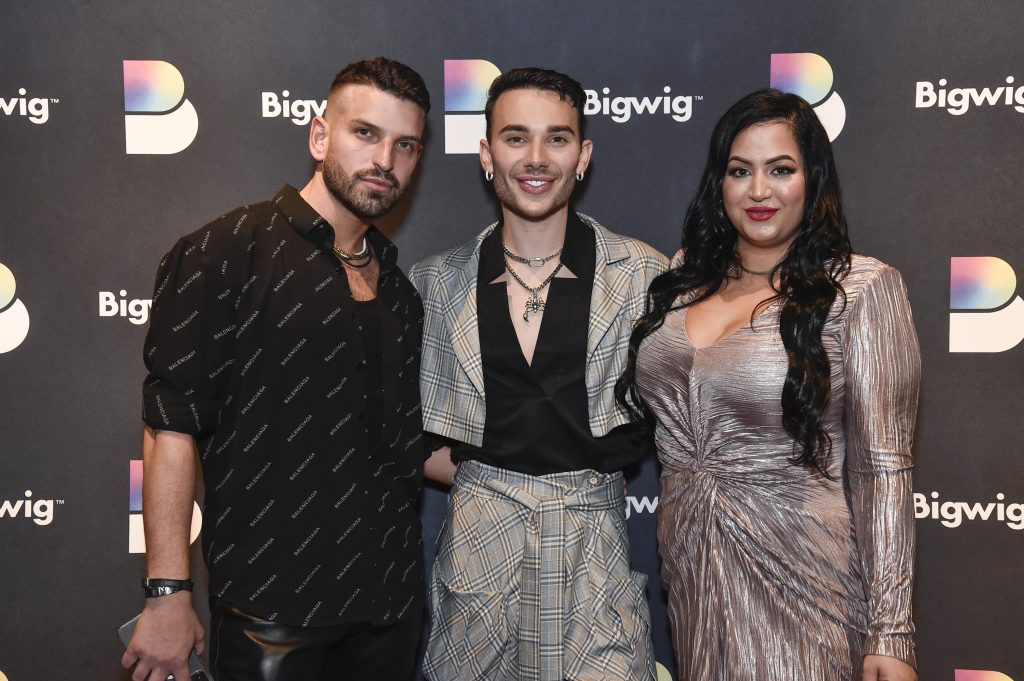 They had a light-bulb moment that they could design an influencer-specific platform that optimizes the power of influencer marketing with the need for simple shopping—a trusted experience online and in person through pop-up shops. At the click of a button, "Bigwigs" can sell a broader range of products within curated categories. Swap brand commitments with authentic product recommendations and fans can find the products that influencers love and trust, no re-routes, just one checkout, no matter how many brands shoppers add to their carts.
The brilliance behind this operation is TIna Maskan, co-founder and CEO, and Cole Lopez, co-founder and COO. Tina Maskan shows excellent leadership skills and a charismatic personality that binds the company. She earned performance awards from companies like Nordstrom and Dermalogica, where she held personal styling and sales positions. She was destined to make a difference in how consumers shop, as her passions lie in beauty and creating a better shopping experience. Although this was her first time in the tech space, she threw herself into the unknown, knowing that her spirit was strong and that she had a valuable foundation to co-create Bigwig, and she wasn't going to let any fears get in her way.
Cole Lopez is the brains behind development and design, combining high-tech with a high-touch approach to social commerce. Upon moving to LA, he pursued modeling, but his entrepreneurial spirit led him to various projects where his talent and creativity shined the greatest. Unafraid to reach for the "impossible," the combined determination of Maskan and Lopez led them to success and ingenuity.
Bigwig sets itself apart from other platforms and brick-and-mortar experiences by marrying the tech with the touch experience when it comes to shopping. They have already paired with great influencers such as Amra Olević, Landon Romano, Francesca Farago, and many more. For ten weeks, October through December, Bigwig is opening their exclusive pop-up shops at the LA retail location The Americana at Brand. Fans can expect an elevated shopping experience through online and in-person curated influencer profiles.
Bigwig is ready to change the game of social commerce, giving consumers the experience they deserve. There are no doubts that this company and its founders are prepared to take on this new journey; as Tina Maskan puts it, "No mountain is too high to climb if you decide you will reach the top. No space is unwelcoming if you decide you belong there. And lastly, believing in yourself and that you have what it takes to fulfill your dreams is a power that you will only know if you have the courage to go for it."