Sam Bankman-Fried's cryptocurrency exchange network FTX has filed for bankruptcy.
According to the company's tweet released on November 11, FTX has filed for Chapter 11 Bankruptcy. Sam Bankman-Fried has also stepped down as the CEO of the network, to be replaced by John J. Ray III. As of now, the company's main goals are to recover as much of their stakeholders' assets as possible. Bankman-Fried, though no longer the CEO of FTX, is continuing to help Ray with the transition.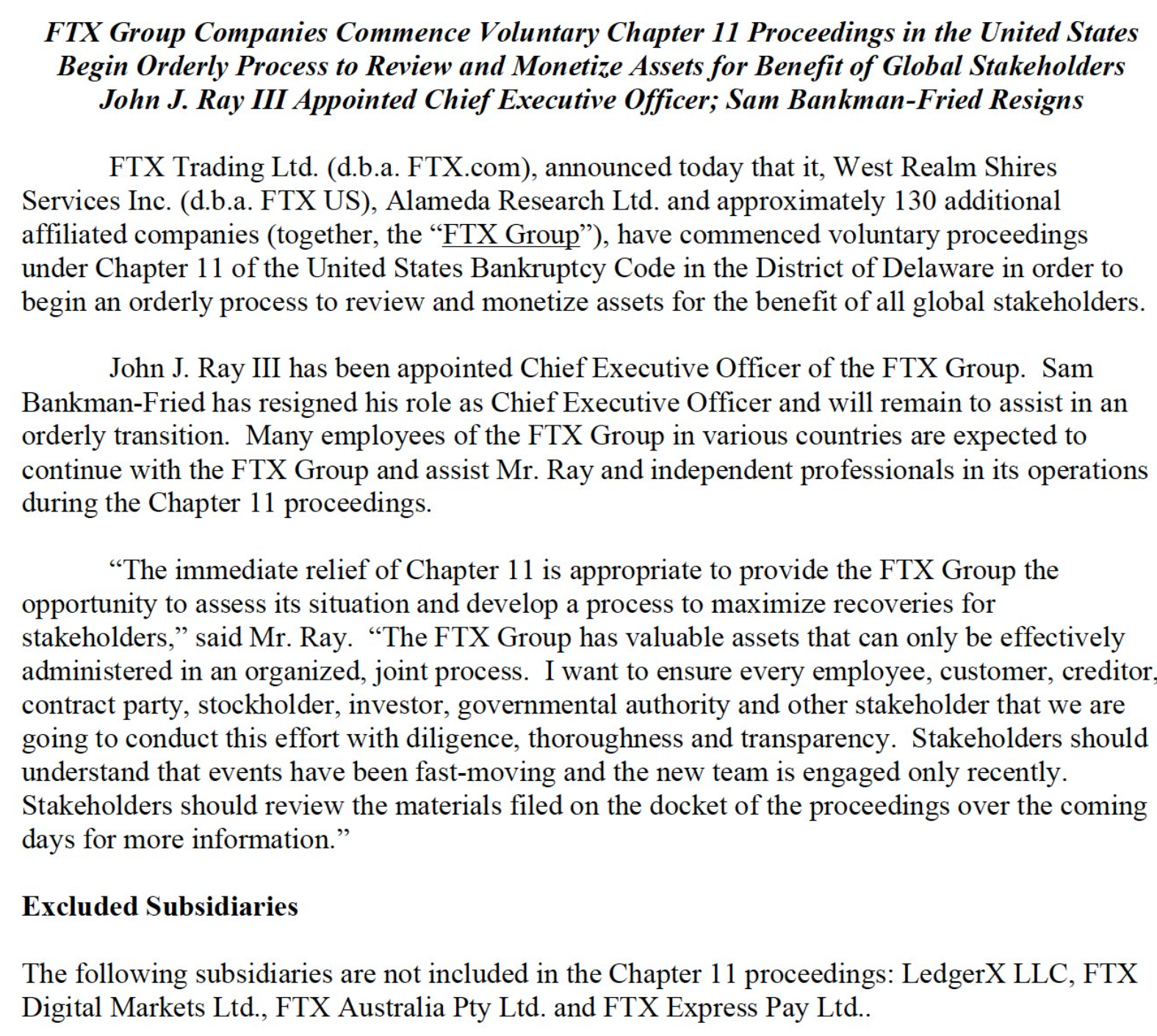 In just days, the company once valued at $32 billion filed for bankruptcy. This was due to a leak in Bankman-Fried's balance sheets; his sister company, Alameda Research, was founded on mostly FTX coin- his own cryptocurrency. Investors began pulling money out of FTX in the masses- causing the value of the coin to crash, and with it, the FTX Network.