SG fans have been waiting for a hot minute for this announcement to drop, but today they rejoice!
After teasing a new song this week on Instagram, Selena Gomez has announced new music on Friday, August 25. Though one song only, because "…I'm not quite done with SG3…" fans are still eager to hear what the 31-year-old pop star has in store.
Gomez released a promo video on her Instagram for the song on Tuesday, August 22nd, that featured a famous audio from Sex and the City. It was an iconic conversation between Samantha, played by Kim Cattrall, and a married man telling Samantha he is leaving his wife for her. Samantha then goes, "Who is this?" Gomez mimes this conversation into her hand, which she is holding in the shape of a phone.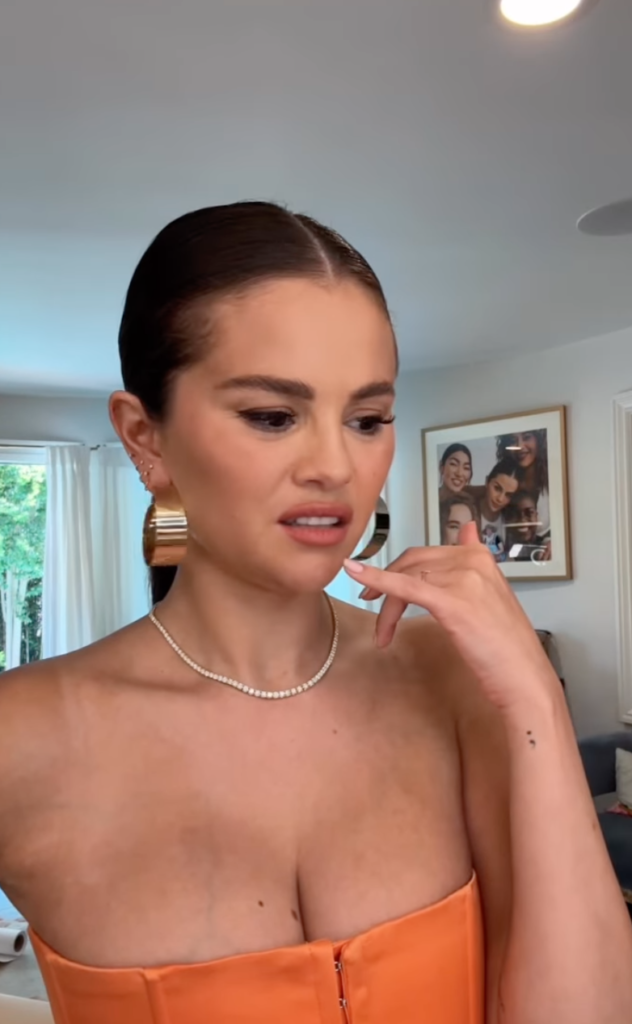 Cattrall herself gave Selena the thumbs-up for using the audio. On X-formerly known as Twitter-she wrote, "I approve this message."
Selena said further, "I wanted to put out a fun little song I wrote a while back that's perfect for the end of summer. SINGLE SOON. August 25th. Presave it now. 😘"