The United Arab Emirates based and Egyptian native Enjy Kiwan is most definitely a triple talent. Enjy is an actress, MC, and model. Her passion for performing started when she was a toddler. Having a golden visa, which is a great honor in Dubai, Enjy currently resides there.
She has always pictured herself on stage or even performing since she can remember. Playing make believe with her sister and pals, it had always been Enjy's dream. She never expected being on stage one day, because of where she lived and her family's opposition at the time. As she grew older and her family saw how much she wanted to follow her passion, they became her staunchest supporters.
She has appeared in three television programs and a film. Enjy is also currently working on filming two TV shows at the same time.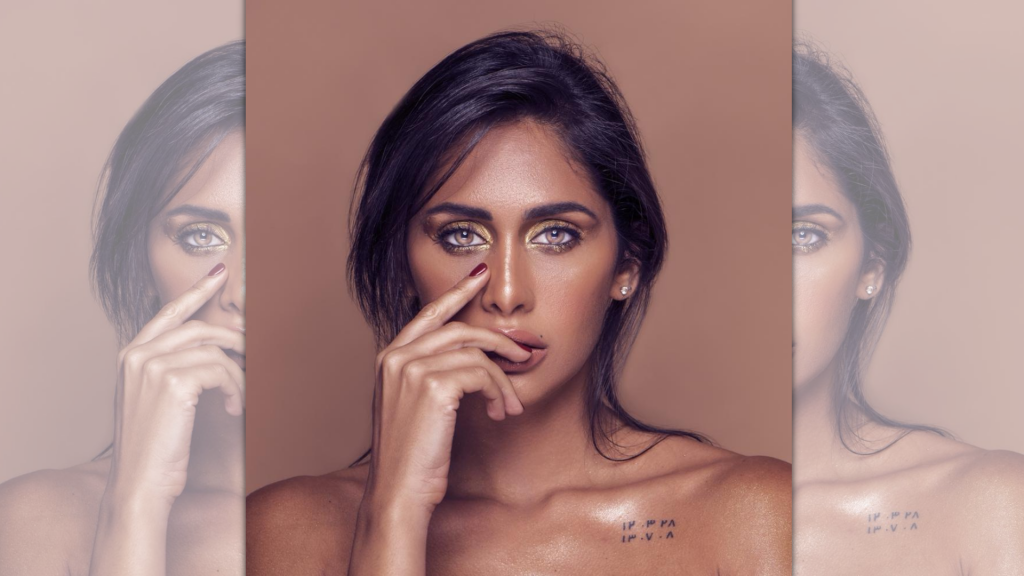 Three of her TV series have been released and have done extremely well. Enjy's most recent TV series, "Shoghl Ali", was released during Ramadan, which is the Arab world's peak season for series, and featured two mega stars, Fifi Abdo and Shereen Reda.
Her favorite project that she worked on to date is 'Setat Beit El Maadi,' where she played the villain who was a complete psychopath with no feelings. Enjy recalls that it was difficult playing this character, especially taking on such an intense role so early on in her career. Her character is the polar opposite of Enjy in real life. When it first came out, she was concerned about receiving criticism. Enjys' concerns turned into reality. She received a lot of hate for the character, but she took that as a positive knowing that her acting was a success in portraying the character because people thought that she was the make-believe character in real life.
Prior to following her passion, Enjy was a banker for about ten years. She was proud of being a banker because although it wasn't her passion, having such an occupation in a predominantly male field made Enjy feel accomplished.
Hosting some of the most well-known events in the UAE and Egypt, Enjy has been an MC for the last five years. Over the years, Enjy has been asked to host different events, from fashion shows, to sporting events, to corporate and governmental functions. She's worked with a variety of businesses, whether as an MC for events or as part of their digital ads. Vogue, L'Oréal, and the Worldwide Gift Gala were some of her favorites although she is so grateful for any MC opportunity.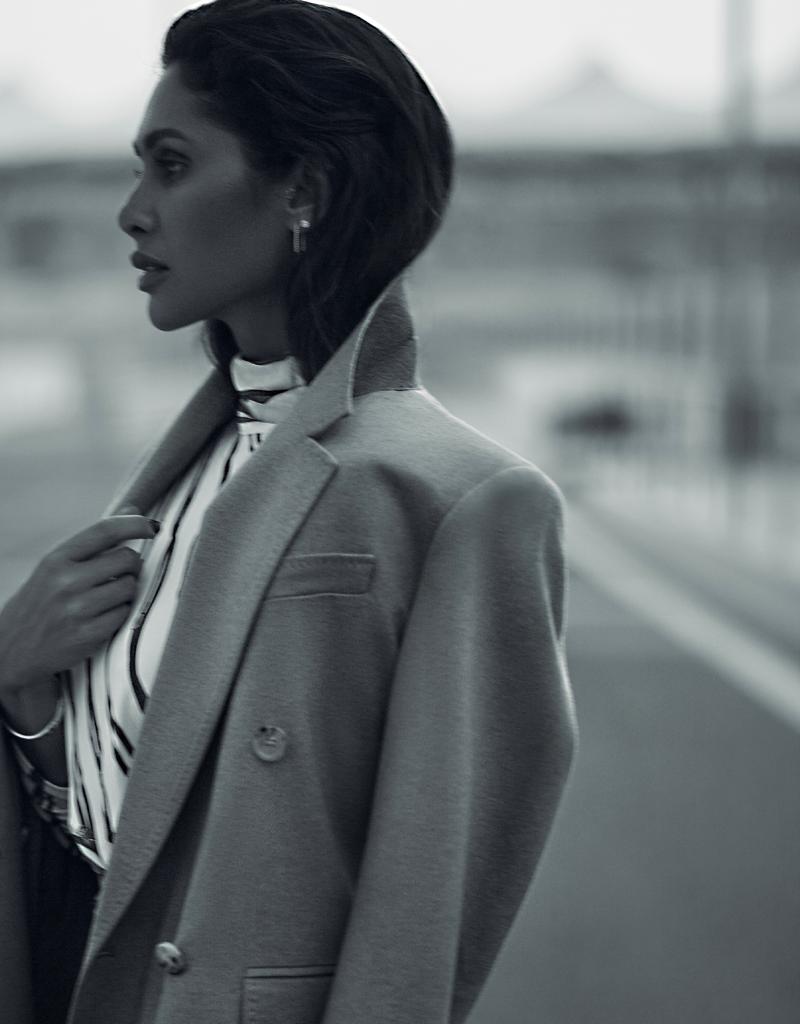 An MC highlight that Enjy loved hosting was for Dubai 30 x 30, a huge movement that Dubai started a few years ago and is still going strong. Working with companies such Fendi, Messika, Unicef, and Mercedes has been a highlight of Enjys career, along with others.
"When I'm on stage, I feel alive and it helped me pave the way to becoming an actress," .

Enjy exclaims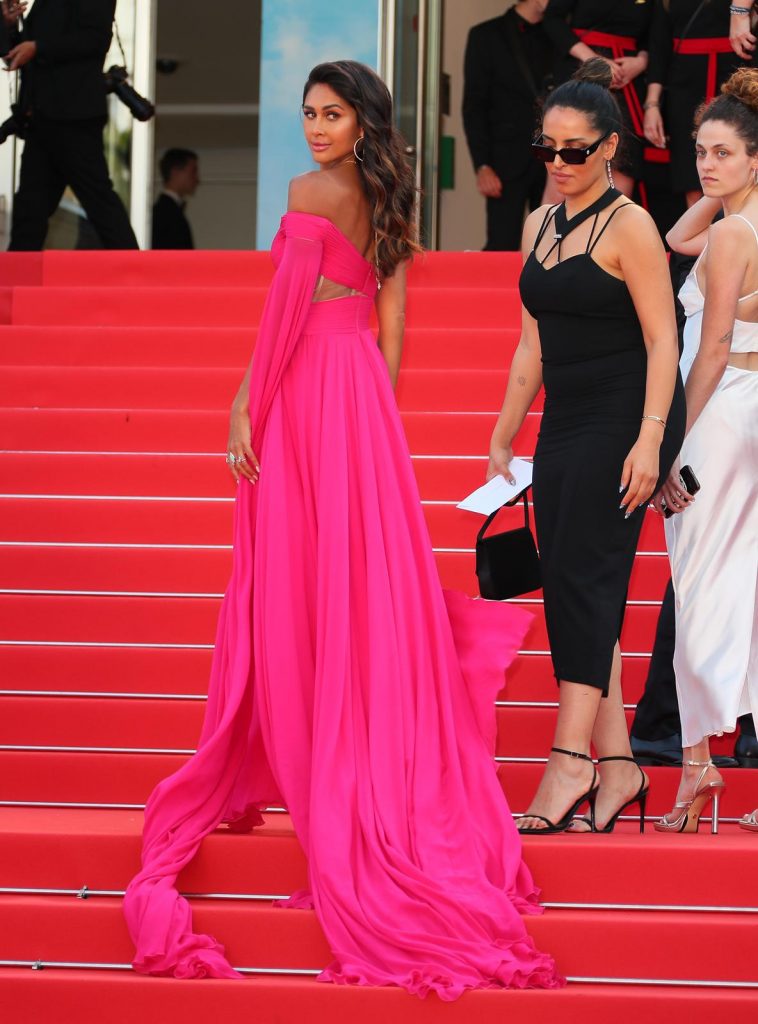 There is no surprises there, that the multi-talented Enjy once founded her own boutique, called Rubabikia. It was a phase in her life during her banking career when she realized there was a gap in the market for a certain style of furniture. Starting it from the ground up and working on it for a few years. It ended up being difficult juggling being a mother and having a full-time job and a business, so unfortunately Enjy had to cut her losses and close the business.
With Enjy's success comes challenges. She is a mother of two children. Although it's difficult to juggle being a mother and having such a successful career, Enjy realized that she can't have it all. Her social life has taken a backseat while she focuses on her family and work. Enjy has taken breaks from social media, and so on… There must always be a balance, and the priority list may vary from time to time. Her family, on the other hand, is always at the top.
Another challenge that Enjy has faced throughout her career, and more so throughout her childhood has been bullying. She was heavily bullied in grade school to the point that it affected her self-esteem. It took Enjy a long time before speaking up about it to her parents. It was a scary time in her life, but today she is an advocate and speaks up against bullying.
"What's going on in the world nowadays scares me and being a child going through that scares her even more," Enjy explains. She believes that the most important thing is to always be able to talk to an adult about it and to speak up to someone you trust. She always ensures that her children feel safe to open their hearts about whatever is going on, especially if it involves bullying.
Currently, Enjy is working on two separate films at the same time. To keep up to date with Enjy and her projects follow her on Instagram.