After dating for six years, Hailie Jade's longtime boyfriend Evan McClintock popped the question on February 4th.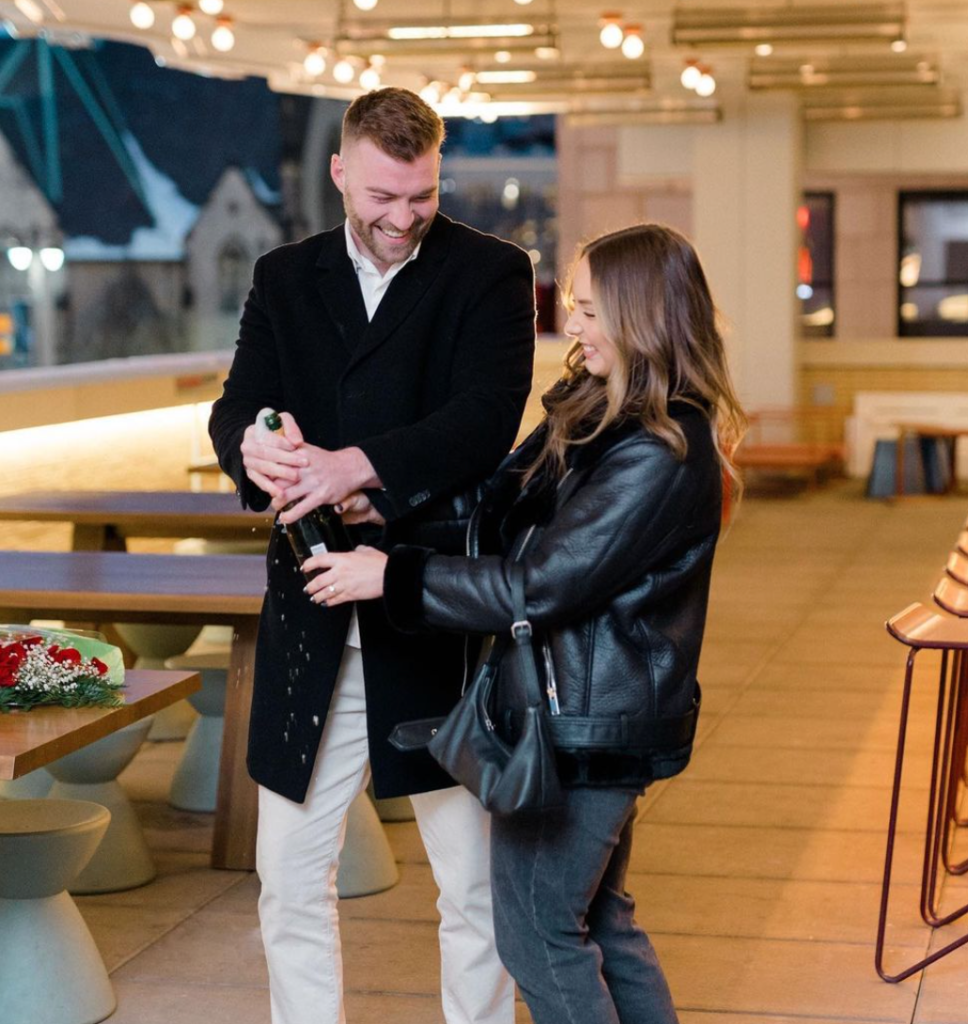 Mathers posted their engagement photos on Instagram February 6th, captioning them "Casual weekend recap… 😭💗 2.4.23 💍 i love you @evanmcclintock11," sending fans over the edge. The comments section was instantly flooded with well-wishers congratulating the couple, and more than a few humorous jokes about McClintock's future father-in-law.



Hailie and Evan met while both were studying at Michigan State University in 2016 when they first met. But, they tend to keep the details of their relationship private on social media, with few and far between photos of the couple posing together.
All Eminem jokes aside, the rapper does approve of his daughter's choice. In a previous episode of Hotboxin' with Mike Tyson, Mathers said about his daughter, "No babies… Just a boyfriend. She's doing good. She's made me proud for sure." Seems like McClintock had no reason for heavy arms or weak knees.