"I wanted to break the stereotypes and claim visibility for a world that was still invisible," says Tzef Montana, recalling their journey from obscurity to stardom. The star of Dodo and Crimes of the Future, two features set to screen at the 75th Annual Cannes Film Festival, sits and talks about their journey from a fuzzy and unacknowledged child to a global icon known worldwide today.
A non-binary model, artist, and dancer of Greek-Ethiopian and Belgian descent, Tzef credits their personality to the synthesis of many different elements. Born and raised in Corinth, Peloponnese, they spent their childhood in Korinthos, a Mediterranean town similar in landscape to Cannes, where they sit today, preparing to attend one of the biggest film festivals in the world.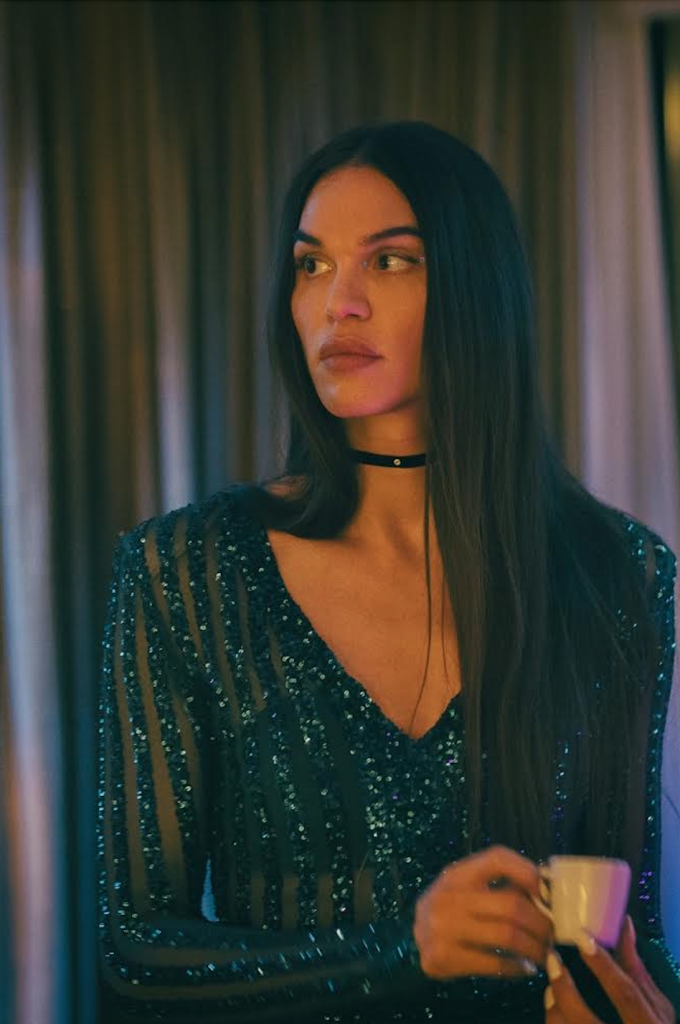 The skies of Korinthos and Cannes are much alike, however, the reception they get today stands in contrast to what they received back home. Life in the Korinthos, as the mayor's child, especially in the early zeros, was distressing and arduous. Apollon and Lais, the town cinema, was their only escape, glued to their seat in front of the white screen, they dreamt about jumping on the other side into a world they dearly loved – showbiz.
Talking about their childhood, Tzef struggles to pick the precise moment they learned their own identity. As they put it, "My personal journey to womanhood can be viewed in a similar way as a flower that blossoms out of a seed."
All they know is that the change didn't happen overnight; in contrast, the road from obscurity to clarity was long and horrid. From a well-mannered child, who graduated with honors in arts, became the employee of the month at a giant record label, married a woman [cis], lived a lie, all for their father's approval, to a star, labeled as a trans icon, sex symbol, who graced the covers of top magazines and walked for designers like Eckhaus Latta and Hardeman.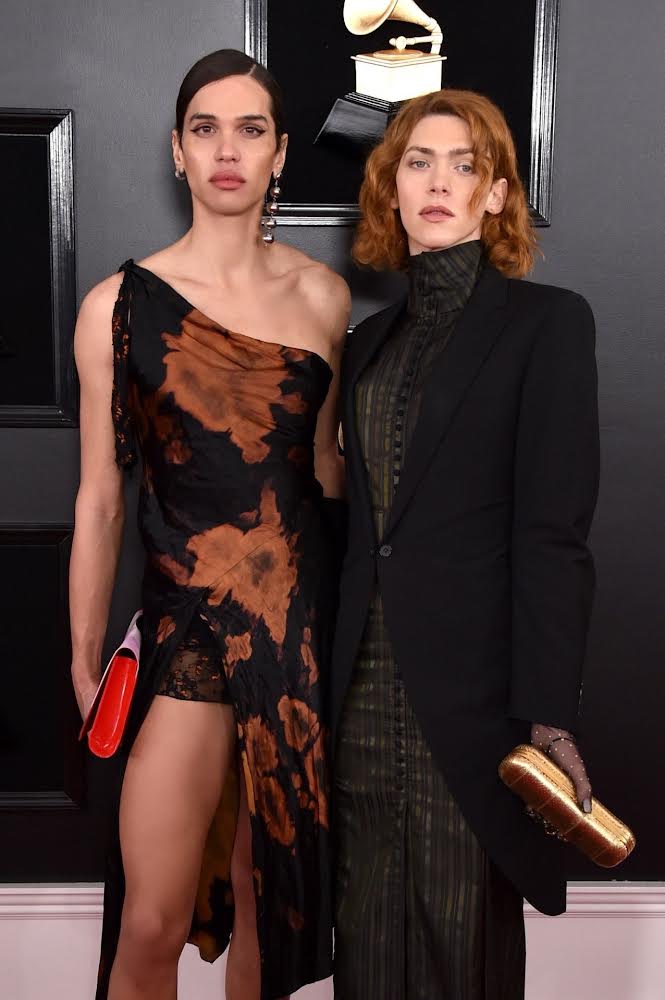 Tzef embarked on their dream journey from Interscope Records, a label she joined after completing her Master's in Arts from UCLA. However, they didn't find true solace in the music industry and soon booked a berth in front of the lens. Tzef got their big break through David LaChapelle, the American photographer, who first discovered there at the Paris Hilton's Grammy afterparty and invited Tzef for a shoot, and the rest is history.
However, as a non-binary model, Tzef often found themself out of place in the showbiz scene. The easy way was to pick either 0 or 1 and model it under a sheath of clothes. Not for Tzef, who opposed the idea of stealing the spotlight from the binaries and wanted the world to embrace their non-binary identity.
Talking about their home country, Tzef recalls, "I always viewed Greece as an unsafe and inadequate place for me to create and exist and that hurts me." They believe it is pivotal for the showbiz to, sometimes, distance itself from LA and shoot at places with rich history and cultures like Greece, Ethiopia, Iran, and the likes, to give the spectators a more genuine experience.
After shooting two Cannes features in Greece, they believe their life came full circle when they found acceptance at a place where they found none in the past.
However, life in Greece is no rainbows and unicorns, especially for transgender and non-binary individuals like them, the death of a fellow activist and friend, Zach – A trans murdered brutally in broad daylight in the center of Athens, stands as its prime example.
Today, Tzef Montana stands to oppose hatred and injustice against the oppressed and tyrannized. Once a victim of sexual abuse, they look back on their greatest life achievement to date, standing up against the tyrant who crushed her spirit and violated her identity, Dimitris Lignadi.
"The right to self-determination is a legal obligation. I believe I will never get to give to society and offer something more important, of such depth than what I did this year at court,"

Says Tzef
Talking about their testimony against Dimitris Lignadi, the former Artistic Director of the National Theatre of Greece.
They recall the trial that followed years of abuse and agony as a victory, a sign of hope for those who stand against tyrants to make the world a little fairer and just.
Talking about their ex, Sophie Xeon, a pioneering producer, trans-artist, and DJ, Tzef Montana divulges into the depths of her friendship with the departed star. Recalling how they met Sophia on Charlie XCX's 'After the Afterparty' set in Hollywood Hills and the passion that kindled in the days to come.
Mourning the loss of the pop star, Tzef opens for the first time since January 30, 2021, the day Sophie left the world, reminiscing the times of joy they and Sophia spent as a couple, the parties of Ibiza, the adrenaline, the revolution, and fashion weeks in Paris. They recall how people had grown accustomed to seeing the duo as one, celebrating a whole new, immaterial world.
"She was the only person I have ever fallen in love with, and I hope she has her gaze on us because without her gaze, it feels like everything we tried to build would collapse," adds Tzef.
Today, Tzef wants their ex-lover to be remembered for the legacy she left behind the music she produced, and the vision she had. Tzef pleads the world to never forget the sounds Sophie produced, who she was, and what she stood for.
Tzef Montana will deliver a TED Talk in Athens on May 28 in the Stavros Niarchos Foundation's ballroom, right after their appearance at the Cannes Film Festival.
In addition, the star of Dodo and Crimes of the Future, dreams to direct and feature in a film about a trans-lesbian couple. They work full-time as an actor and are currently shooting two feature films in Greece, of which one is a sequel to a record-breaking Hollywood movie and the other is a creation of a renowned Greek film director.