There are so many different types of holiday gifts for the different people we know in our lives.
It can be overwhelming to choose the perfect thing for everyone you know- with all the different products out there, it's hard to turn somewhere to find a variety of gifts. This list is designed to help you find the perfect gifts for everyone you know, from the new mom, to the family foodie, to the pet-obsessed cousin.
We're Adam and Karissa King. As a licensed coach/therapist team–and as parents of two–we understand the pressure Christian parents feel to give their kids a godly understanding of sexuality. That's why we partnered with Korena Hendryx, a biology teacher and sex education expert–and a Christian mom–to create "Having the TalkS". This handy tool helps parents discuss sex in a natural way. Instead of one awkward talk, you can start healthy, ongoing talkS with your kids. Our mission is to help couples and families find a life of connection, adventure, and purpose. We believe that includes raising kids who view sex from a healthy Christian perspective.
Give a sweet this holiday with a box of Molly Bz gourmet cookies! These oversize gourmet cookies are infused with tasty alcohol extracts (without the alcohol). Indulge in a variety of imaginative and explosive flavor combinations–true confectionary perfection! Can't choose just one flavor? We suggest the Molly Bz's Holiday Box—brimming with Molly's favorites! All Molly Bz cookies are made exclusively with Ghirardelli® chocolate. Cookies come individually wrapped in adorable gift boxes that look like little ovens. Perfect for gift giving for family, friends, co-workers, corporate gifts, stocking stuffers, and more. Available in half-dozen and full-dozen. Women-owned. Made in the USA.
A Better Treat's Salmon Treats are Single Ingredient, Freeze Dried Raw, and made from Wild Caught Alaskan Salmon. Our salmon is sourced in US/CAN waters and made in the USA at our FDA regulated facility to ensure human grade quality. Wild Caught Salmon is shown to have 68% less saturated fat and avoids chemicals and antibiotics. Freeze drying is shown to be the best way to preserve natural nutrients with over 61% more nutrients retained relative to dehydration or cooking.
Our treats are excellent for pets with allergies, sensitive stomachs, diabetes, or dietary requirements. These treats are grain-free, gluten-free, and raw-diet approved.
The Headlight Harness is the must have gift for your pets this holiday season. The Headlight Harness features a bright LED light integrated in the chest of the harness that puts out over 80 Lumens. The harness features two leash attachment points, customizable fit via four points to allow for a snug and comfortable fit. The harness comes in 6 sizes available for dogs from 4 lbs up to 200 lbs. Highly Reflective, Water Resistant, and Light Weight, the Headlight Harness is the only dog harness you will ever need. Get a matching double handle leash to make your dog the most stylish dog in the neighborhood.
Based on the original Rider-Waite tarot deck. The Psychic Girl Wine Tarot is the modern-day deck for the wine lover with a TikTok attention span.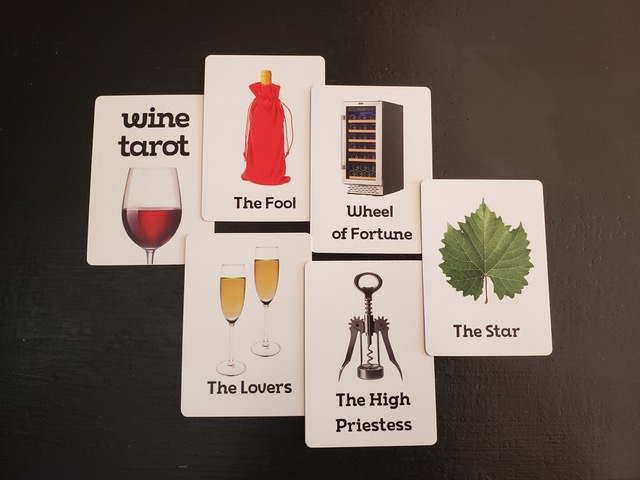 This is where multi-functionality meets style! Lu & Elle offers globally inspired and effortless bohemian handbags. Using beautiful ethnic fabrications, interesting details and effortless styling, Lu & Elle celebrates unique fashion tastes with modern twists. They embody a relaxed, yet playful wanderlust vibe.
The Nashville Sweatshirt, a nod to one of the coolest cities in America. The incredibly soft, perfectly fitted crewneck sweatshirt is $132 and pairs perfectly with the Los Angeles Jogger for $138, a go-to monochromatic look. Fabrics are at the heart of The Wheat Collection and the team goes to great lengths sourcing the most luxuriously soft fabrications with eco-friendly, sustainability and easy-care practicality at the forefront.
For a picnic worthy of your unique vintage style and sleek modern sensibility, you need an extraordinary picnic basket tricked out with a fully loaded picnic set – you need the Boardwalk Picnic Basket for 4.
Let Snoop Dogg and Martha Stewart be the guests of honor this holiday wiht 19 Crimes' limited edition 2-pack featuring Snoop Cali Red and Martha's Chard (SRP: $24.99). Put Snoop and Martha in the same room and they're bound to be the life of the party, using 19 Crimes' unique AR technology. The 2-pack is available now and is sure to impress your guests and make for an unforgettable holiday!
Soap & Glory Original Pink Flake Away Body Scrub, $15 is infused with sea salt, sugar, shea butter. This all-over body exfoliator will exfoliate your skin and make it soft to the touch. 99% said that the product had exfoliated their skin, 97% said that the product made their skin feel smooth, and 94% said that the product made their skin feel conditioned.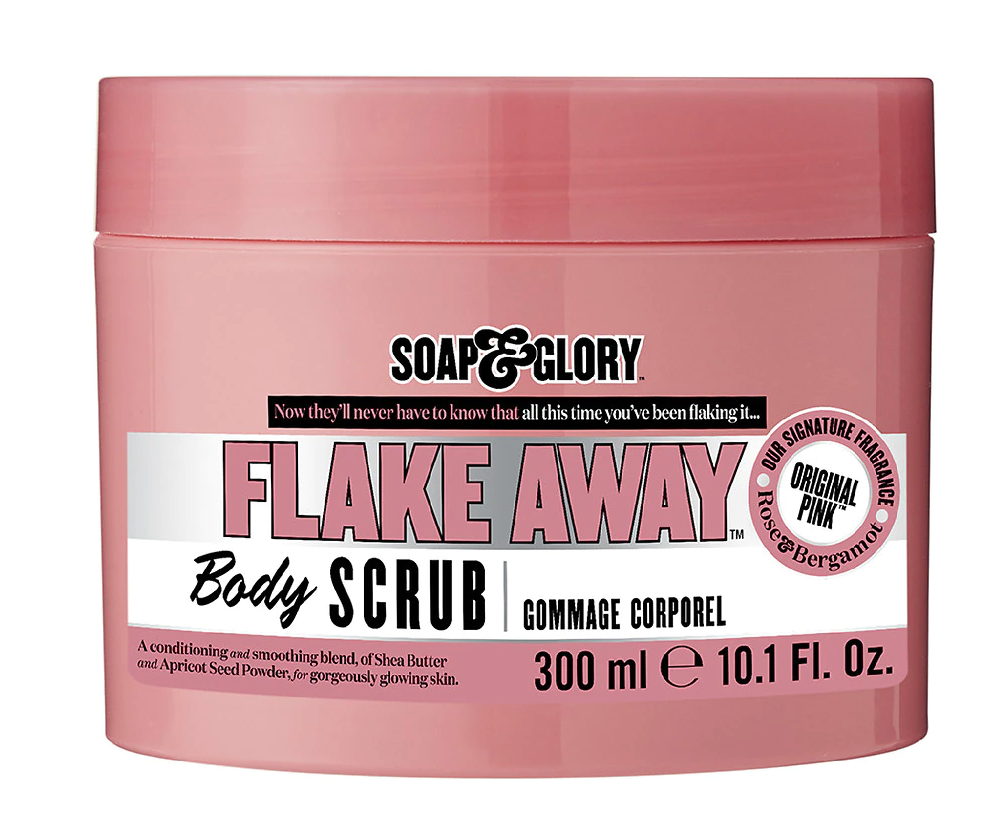 The Quotebook Journal is the perfect keepsake quotable journal for all of the amazing things that get said in a family. Quotebook was born from a husband and wife habit of writing down all the hilarious things the couple would say to each other. As they had kids, the Quotebook got even better by recording all the hilarity of 3 children. Quotebook is the must-give gift this season for couples with young children. Record every hilarious or sweet thing they say in this premium journal that will stand the test of time. Write, read, laugh, repeat for best results.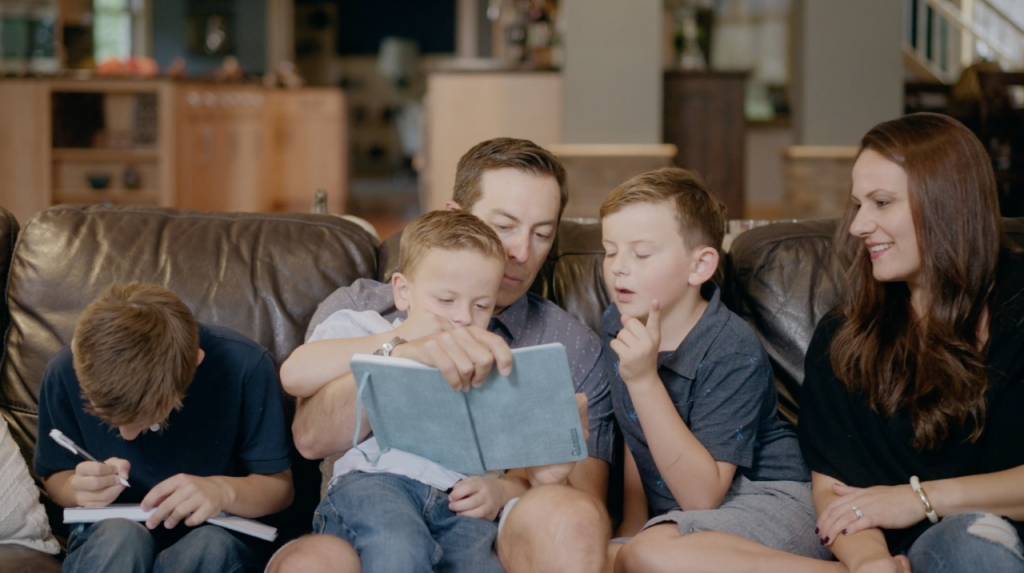 Wonder Moon's best selling box is everything you need for an evening of self care and r&r! The star of the show is our clean burning and hand poured 'Goddess' candle. Invoking heady jasmine and moonlight, the clean scent sets the tone for an at home spa sesh like none other. This indulgent box comes with artisanal chocolate for that perfect melt in mouth moment of bliss! Relax in a much needed luxurious bath with the luxe bath tea and finish up with the sheet mask. The box also includes a hair mask and cuticle butter so you're pampered head to toes!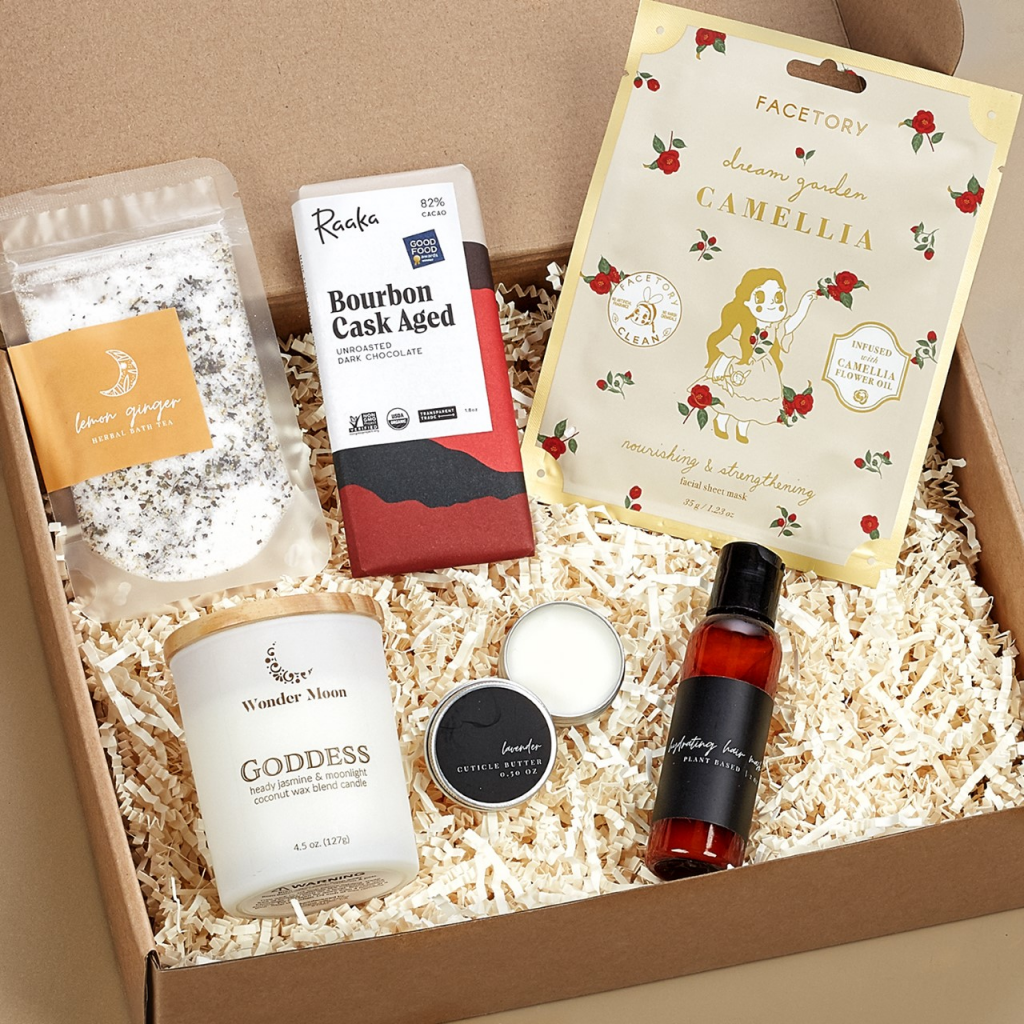 Happy holidays from Eyes on Hollywood- we hope you found everything you need in this list!