The 2022 Grammy Awards were presented Sunday. It was a big night with fashion from Men inspired suits to Hollywood Glam.
Gaga performed a variety of songs off of her and collaborator Tony Bennett's latest album Love For Sale. It took home the award for Best Traditional Pop Vocal Album earlier in the night. Who better to introducer her out then…. Tony Bennett!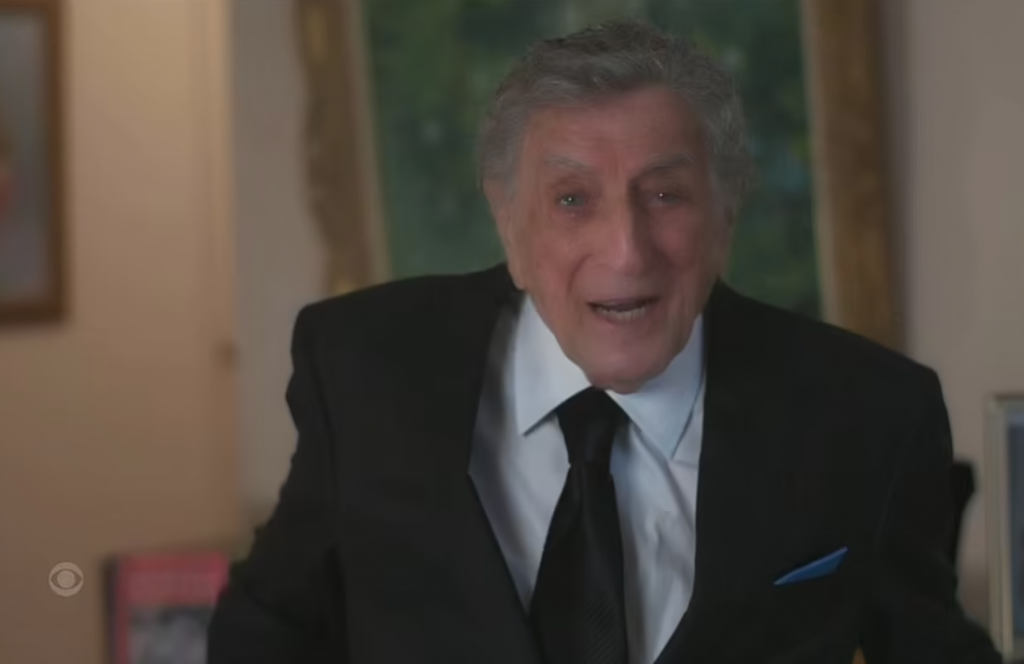 Lady Gaga was the fashion winner of the night for us at Eyes on Hollywood at the Grammys – we can't decide which outfit we like best, her Armani Privé gown or this Elie Saab midi. She rocked them both!!!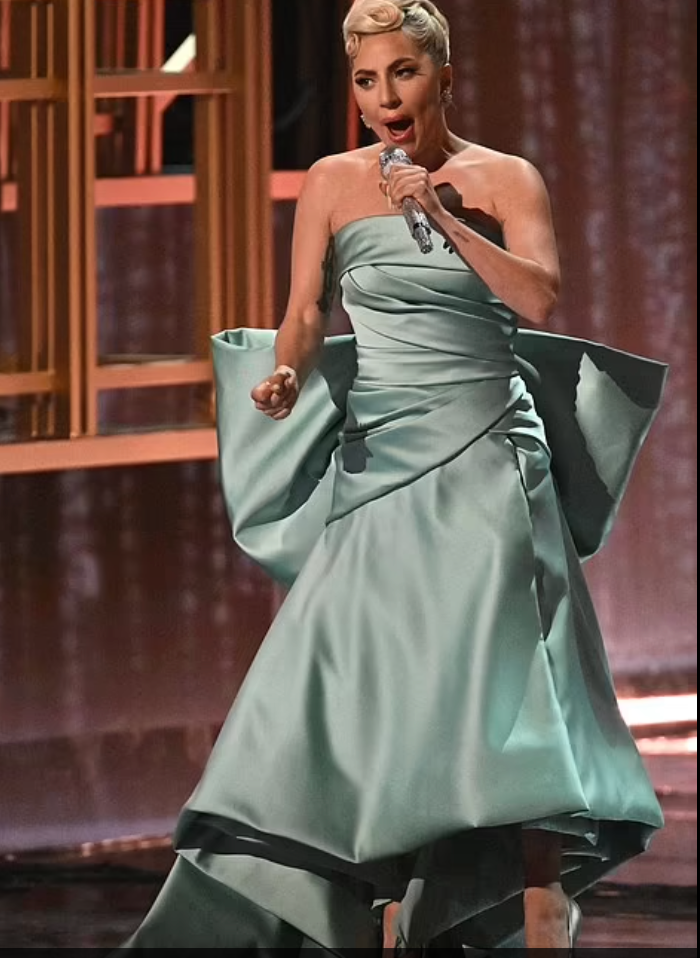 Styled by Sandra Amador, this custom creation on Lady Gaga is made of lustrous silk and features flattering ruching and a dramatic bow back. Inspired by the beautiful Marylin Monroe the 1953 musical-comedy Gentleman Prefer Blondes while performing at the annual event.