The holidays are a great time for food. Turkey, candy, hot chocolate, and everything in between are some staple holiday gifts.
For food enthusiasts, why not give them something new to try or a new ingredient to cook with? From a new wine to taste or a new cocktail to create, this gift guide is the ultimate map to the perfect gift for your fave foodie.
I believe that people are looking this holiday season for gifts with purpose. Maya's Cookies offer high quality sweet treats with a positive message of inclusion and diversity as a black-owned, female-owned organization. As a vegan cookie company, we offer dairy-free, egg-free cookies, many selections that are nut-free and gluten-free, we have something for everyone! We offer gift boxes and individual types of cookies by the half-dozen.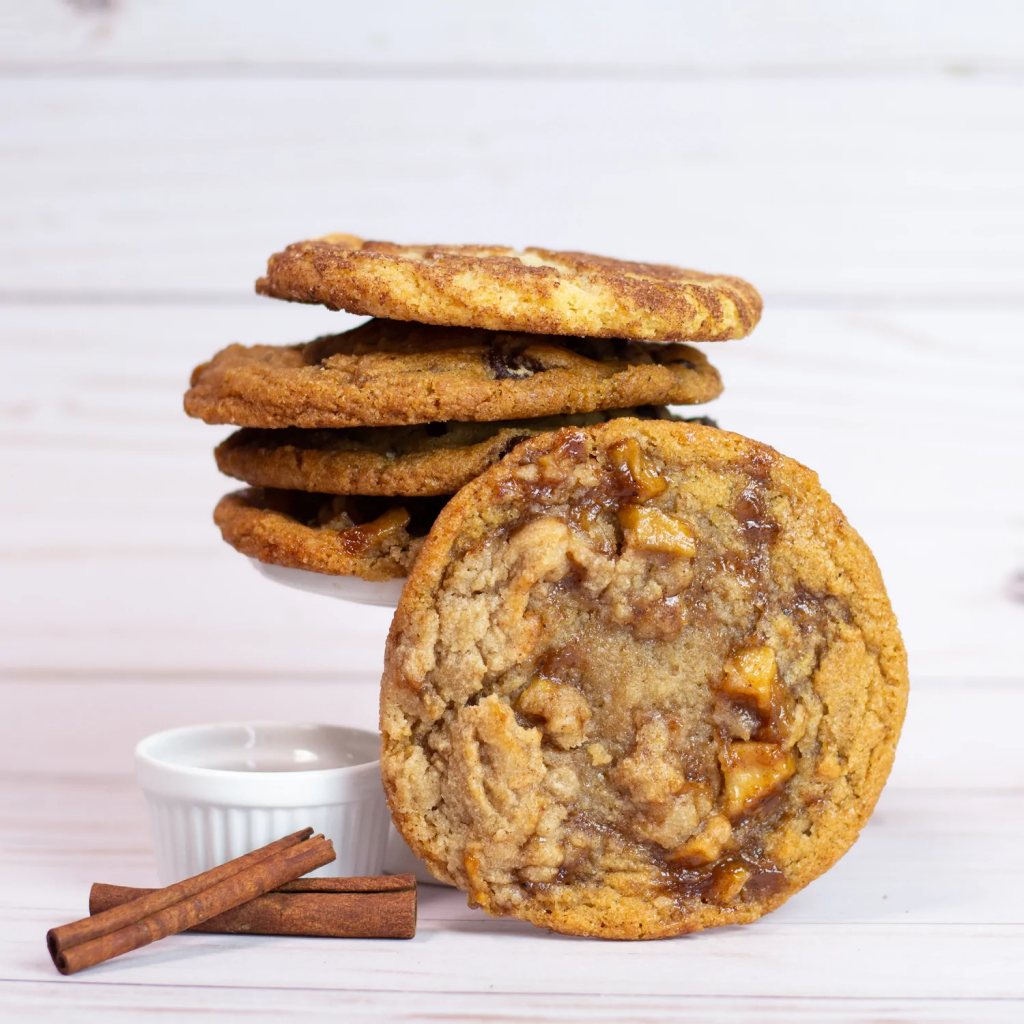 For the one that puts hot sauce on everything, gift them a Best Seller Gift Box from PUR Spices! This beautifully boxed tasting set with three small-batch flavors is enough to make any spice lover's mouth water. All three are hand-blended for peak flavor and ready to use in recipes or savor straight out of the jar. Globally inspired, bountiful blends create exceptional experiences, sure to provide a little zing to your recipes. The woman-owned minority business makes everything in small batches in an allergen-free facility, free from additives, fillers, and top allergens – one terrific way this brand stands out from traditional offerings.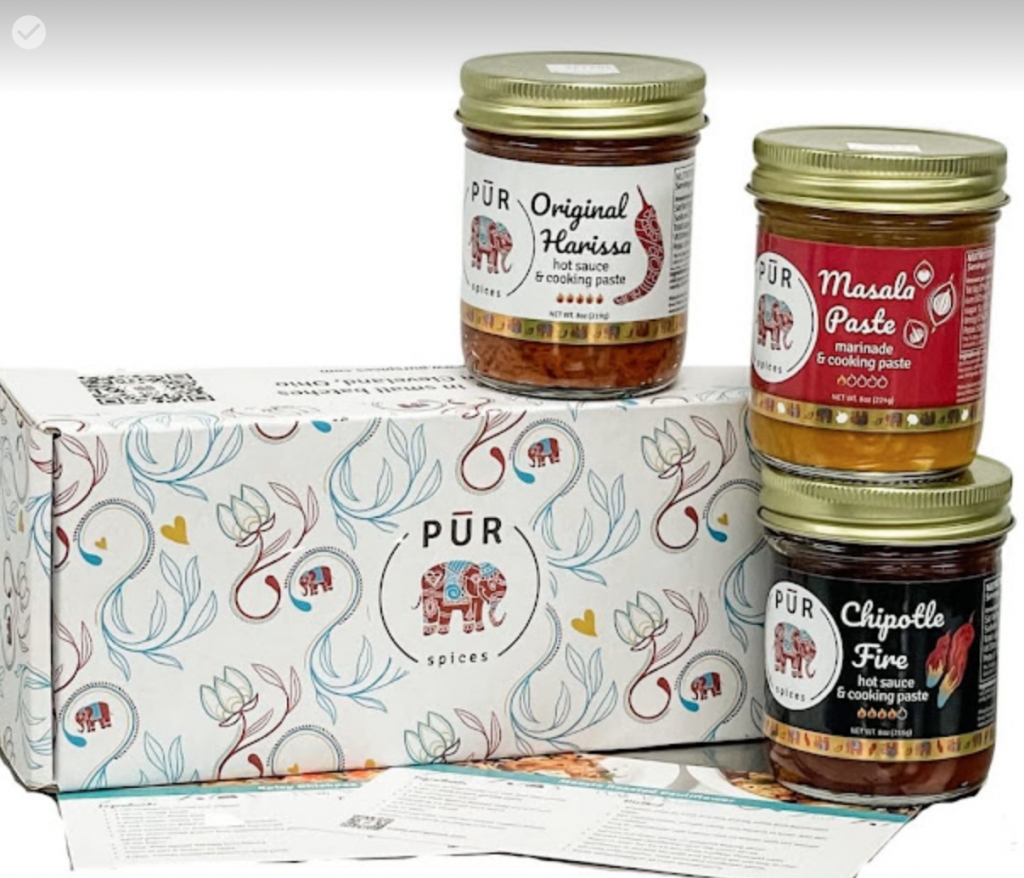 Known as the "Wine That Saves The Sea," The Hidden Sea was founded by Australian entrepreneur Justin Moran and retired AFL star Richie Vandenberg to make a positive, verifiable impact on the planet and address the global need to reduce oceanic plastic waste. For every bottle sold, 10 plastic bottles are removed from the ocean, and since July 2020, The Hidden Sea has removed over 17 million bottles, striving to reach the audacious goal of removing 1 billion bottles by 2030. The Hidden Sea's Red Blend, Rosé, and Chardonnay wines are both delicious and vegan-friendly and will touch the hearts of anyone knowing they can quite literally sip wine with a purpose! The Hidden Sea can be purchased on wine.com.
BeeFree creates a better for you, snackable granola called Warrior Mix. It is made with simple, plant-based ingredients, lovingly created by people with autism. BeeFree evolved from my desire to bake tasty gluten and dairy-free treats for our son. Warrior Mix is honey-sweetened and plant-base and free from (gluten, grain, added sugar, preservatives, dairy, soy), and a convenient snack. We believe real ingredients matter and creating food that fuels the body and mind while providing jobs for people with autism is just the right thing to do.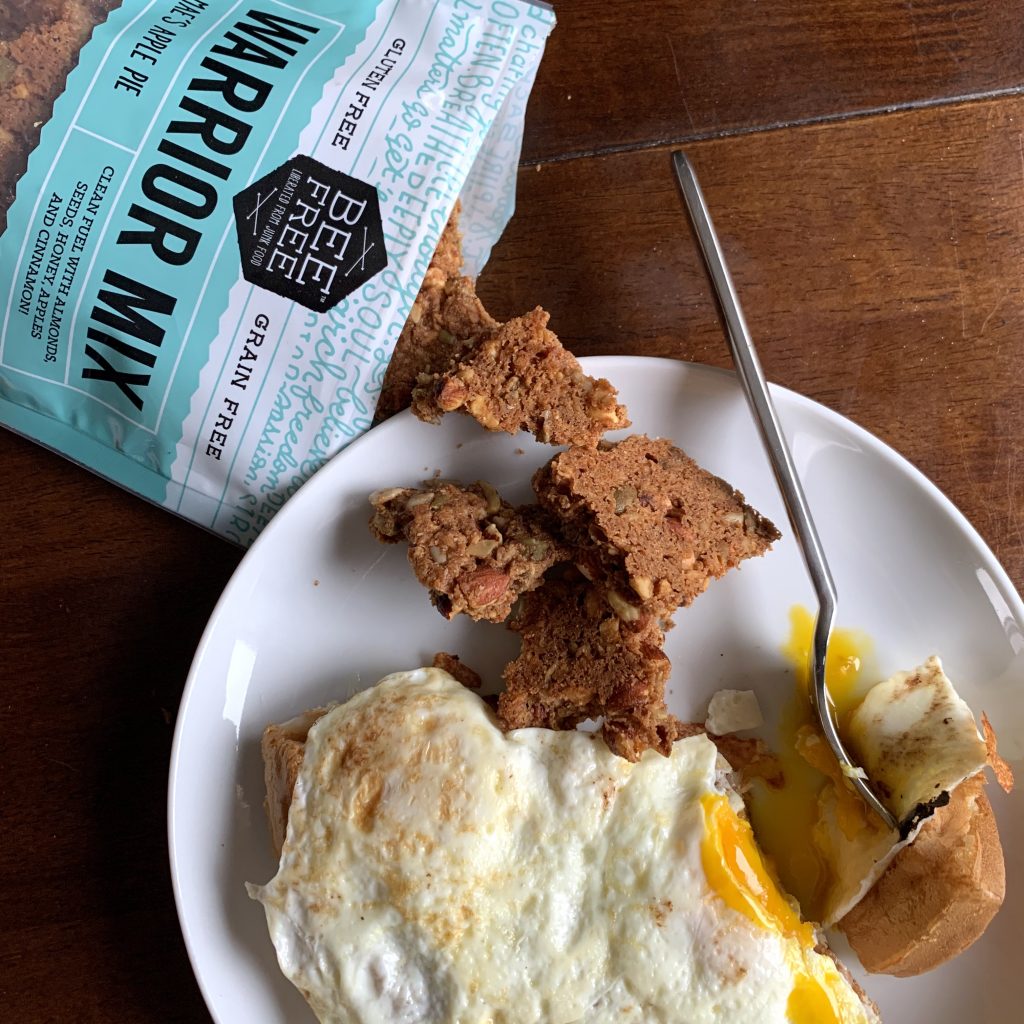 Nebula Snacks is on a mission to eliminate added sugars from Earth's snacks. Sugar is not an essential macro-nutrient, yet our snacks are packed full of it as it's a cheap ingredient and the sweetness keeps earthlings coming back.
We're venturing to the Snacking Galaxy to discover all new snacks without the ingredients that weigh us down. Instead of using sugar alcohols like most zero sugar products, we use monk fruit and allulose, bringing 'outta this world delicious' taste of premium chocolate.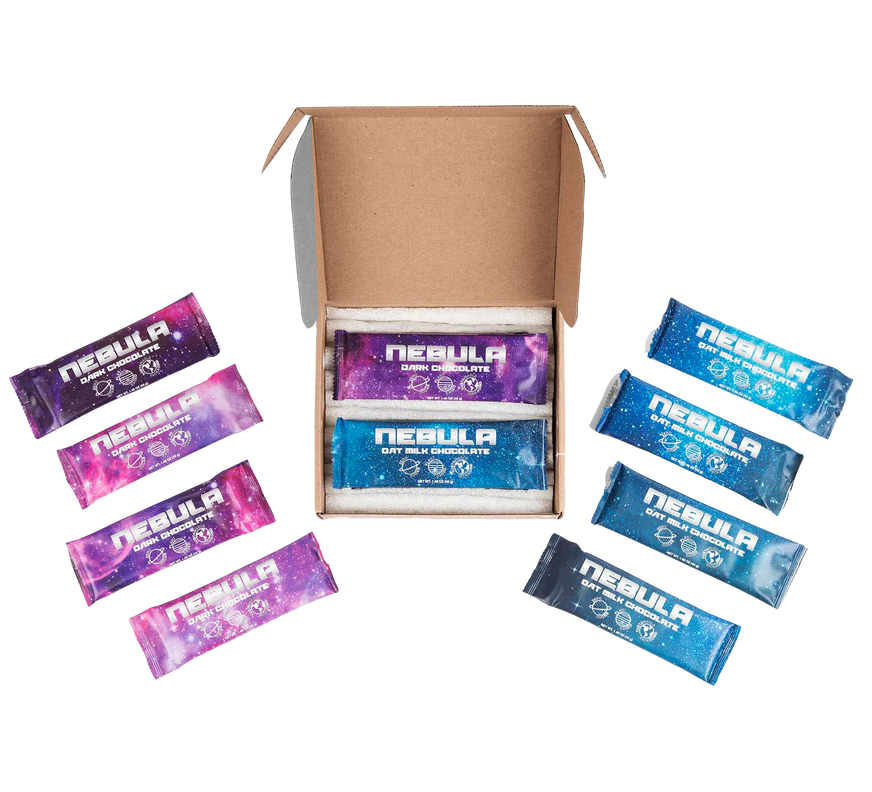 Cocktail Kits 2 Go have everything you need to craft cocktail classics all in one small, home bar, in-case-of-emergency package. For instance, the Old Fashioned Cocktail Kit includes the ingredients to craft a perfect Old Fashioned Cocktail – aromatic bitters, sugar cubes, bamboo spoon, and instructions for making the drink as it has been made since the late 1800s–all tucked into a vintage-styled, travel-sized tin. Just add your favorite whiskey.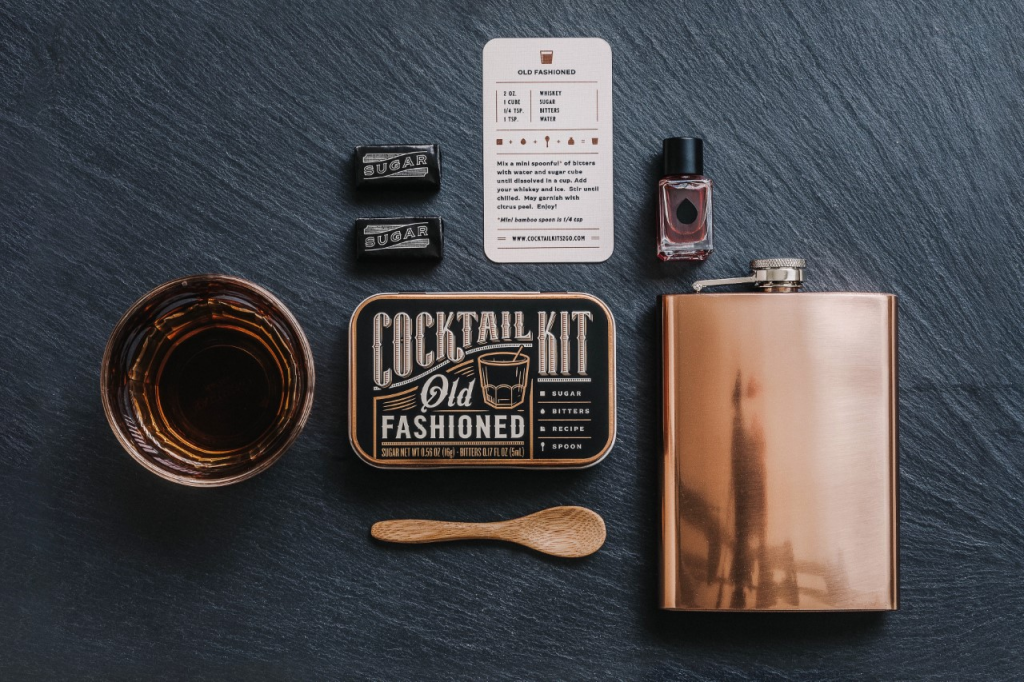 Introducing the Charcuterie Chalet, the Adult Gingerbread House. Gingerbread Houses are no longer just for children! Grab a glass of wine and a group of friends, and create connection (or competition) while trying your hand at making a charcuterie chalet: A savory gingerbread house made with ingredients typically found on a charcuterie and cheese board. Use charcuterie shingles, parmesan snow, rosemary wreaths and pretzel windows to craft the perfect holiday centerpiece.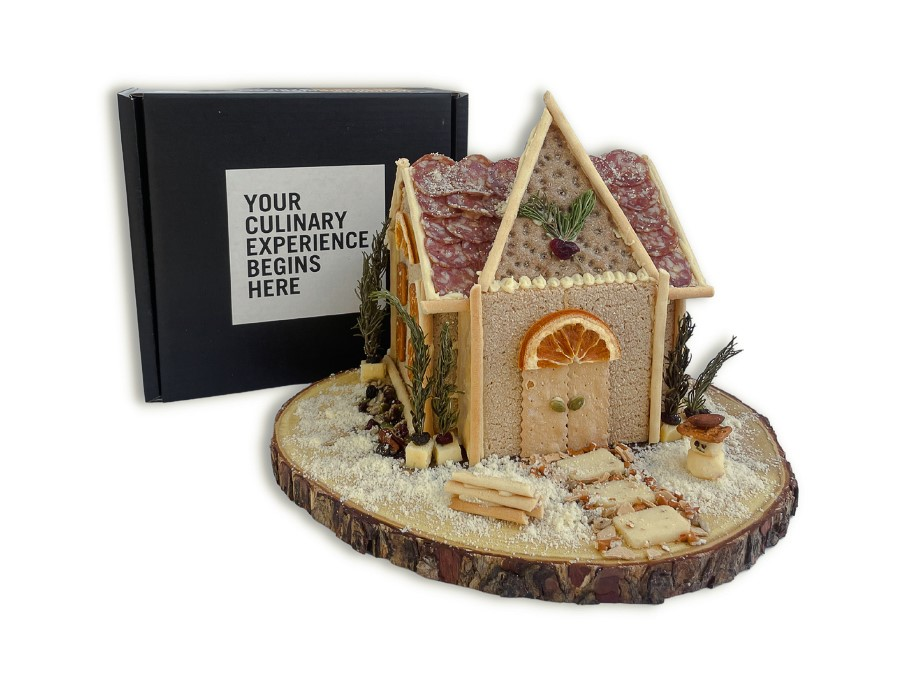 Wine expert Sandra Guibord of Sandra's Wine Life has a vast knowledge of wine, and she is passionate about helping wine admirers select wines that help them better enjoy every moment. Asa preeminent guide in the wine and spirits community, Sandra has been guiding people through the sometimes-overwhelming world of wine with a unique, fun, and festive approach that has made her popular with everyone from beginners to serious connoisseurs. Her newest book, Find Your Wine Identity, is a consummate guide to the world of wine and offers fabulous, sip-worthy suggestions to turn year-round entertaining into memorable events. Within the book, she leads beginners and wine connoisseurs through the seasons, sharing ideal wine choices, tasty recipes for perfect wine-pairing, and notable tips to make every event truly special. She also includes intriguing wine histories for great party conversation.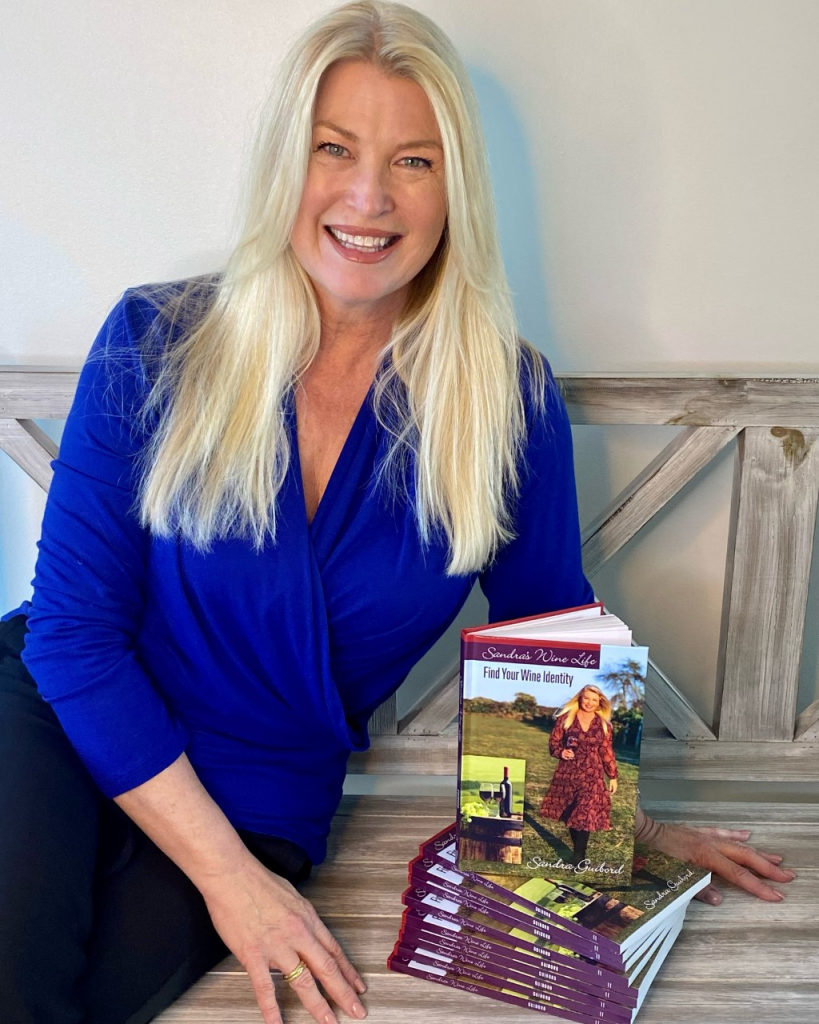 Have you ever looked on Craigslist for an espresso machine, only to buy a coffee shop instead? That is the story of Brewpoint Coffee. Brewpoint is a woman & minority owned coffee company that sells freshly roasted coffees including The Illusionist, The Alchemist, The Stargazer, The Acrobat, and Single Origin. They also have a variety of seasonal coffees that customers love. Brewpoint aims to build a more equitable and inclusive world. With their award winning coffees, everyday coffees, and even, unique infused coffees, they have what it takes to meet every need. Give the gift of Brewpoint Coffee this holiday season, and your friends & family will be sure to love it!