Billionaire, Elon Musk was relentless in the business transaction…and it looks like it paid off in the name of "Free Speech". He will buy Twitter and be the main shareholder.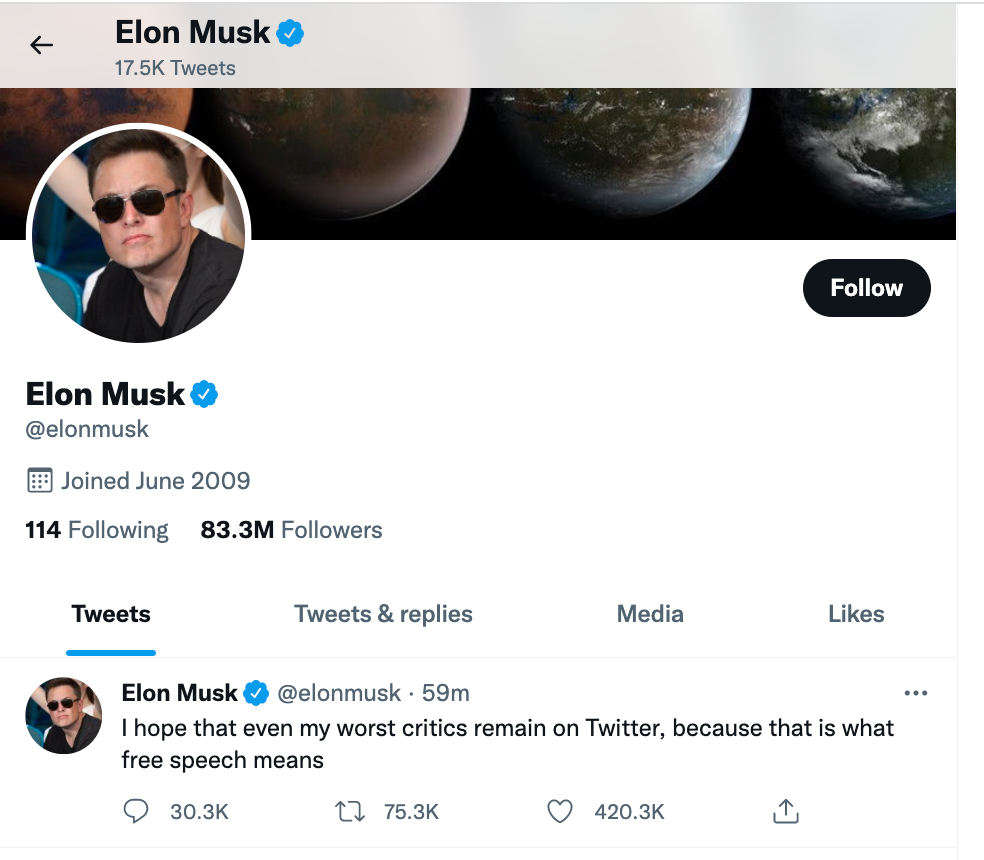 There is a long "to-do List" for Musk apparently in order to takeover. Some changes include longer tweets, less ads and so much more.
Musk's $43 billion bid is set to be accepted by Twitter's board members on Monday. The public should here the news mid week of next week. Elon Musk is know for going after what he wants. Twitter has been known to take sides when it comes to Free Speech and this is not the American way. Musk is planning on changing that for the better.
Thanks Elon for your contribution to our Freedom!