All of us are outraged over Adam Levine's cheating scandal.
Why anyone would cheat on their absolutely beautiful model wife, who is the mother of your two- soon to be three- children, is beyond any of us. That's why the Internet has taken it upon itself to spam Adam Levine with DMs pretending to be Shrek, Danny Devito, and Humpty Dumpty. Hilary Duff's husband, Matthew Koma, is no exception.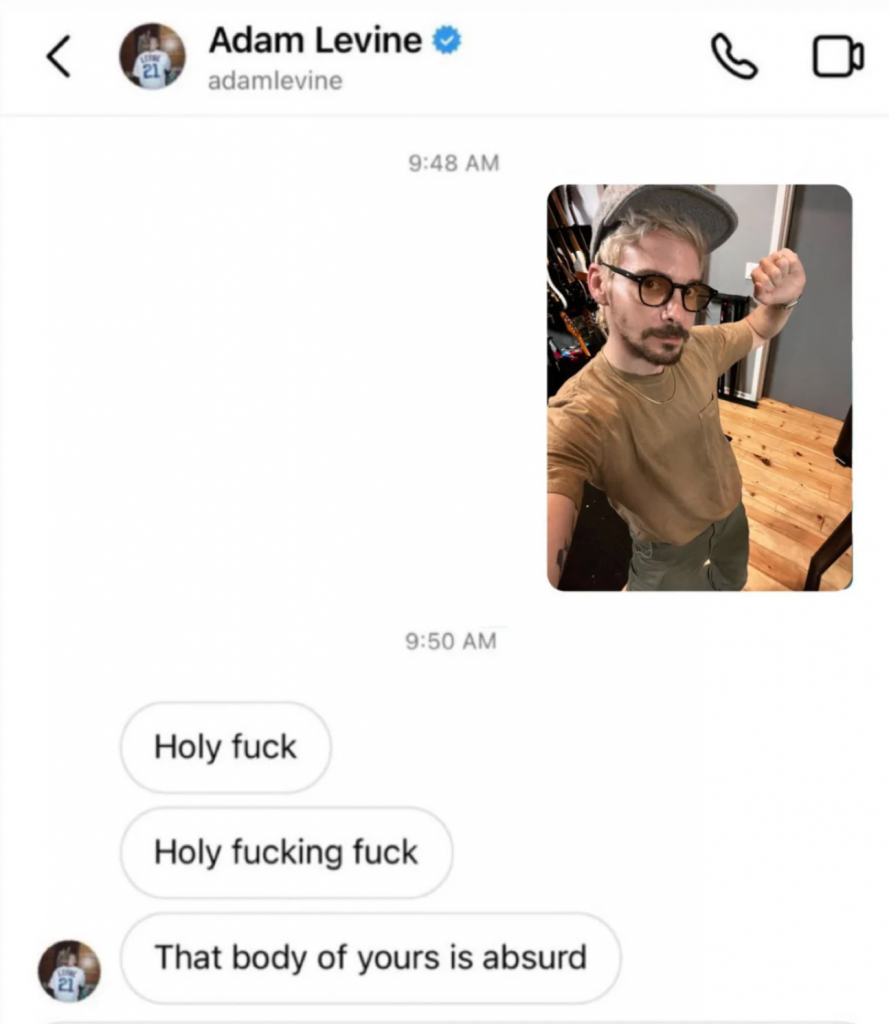 He edits the DM just a few hours after its original screenshot was leaked by Summer Stroh, putting a high-angle selfie instead of Summer's face.
Levine denies having any sort of affair, but the fifth woman has approached the public saying that he made flirtatious comments to her during Levine's marriage to Behati Prinsloo.