Toronto-born, London-bred, bicoastal DJ, Samantha Michelle grew up in Toronto and moved to NYC at age 17 for school. After graduating, she moved to London where she spent her 20's. Samantha has been living in the United States for the past four years.
Her DJ style is old-school, soulful, slinky and upbeat. Samantha is all about blending the past and present within a contemporary context and building a sound unique to the brand or client. Her sound is positive and inclusive, and she loves to create the space for a communal experience of levity, fun and freedom.
"I play music we can all sing, dance, shimmy and shake along to. Life can be difficult and stressful and it's so important to have the space to let loose, fill a dance floor with a group of sweaty strangers, and shake it all off together!"
Specializing in events, Samantha's work is mainly focused on fashion, media, arts, and charity arenas. She has recently spun for the likes of Dolce & Gabbana, Lotus Cars, YPO, Bulgari, WSJ, Rolling Stone, Christie's, Liquid Media Group, and more. She tends to play large global festivals – from music, to film, to politics – including Cannes Lions, Cannes Film Festival, Toronto Film Festival, Burning Man, the World Economic Forum. Occasionally, she plays at clubs and works a lot with members clubs. You can find her in Los Angeles doing a string of gigs at the west coast Soho Houses.
Samantha's career highlights include opening for Mark Ronson for the WSJ at Cannes Lions 2019, and again at The World Economic Forum 2020 in Davos. She has played at music festivals including Glastonbury, The Secret Garden Party, Red Rooster, and even headlined MemphoFest 2019 in Tennessee, closing out the festival after Brandi Carlile in their "incendia dome," in a DJ booth barricaded by fire!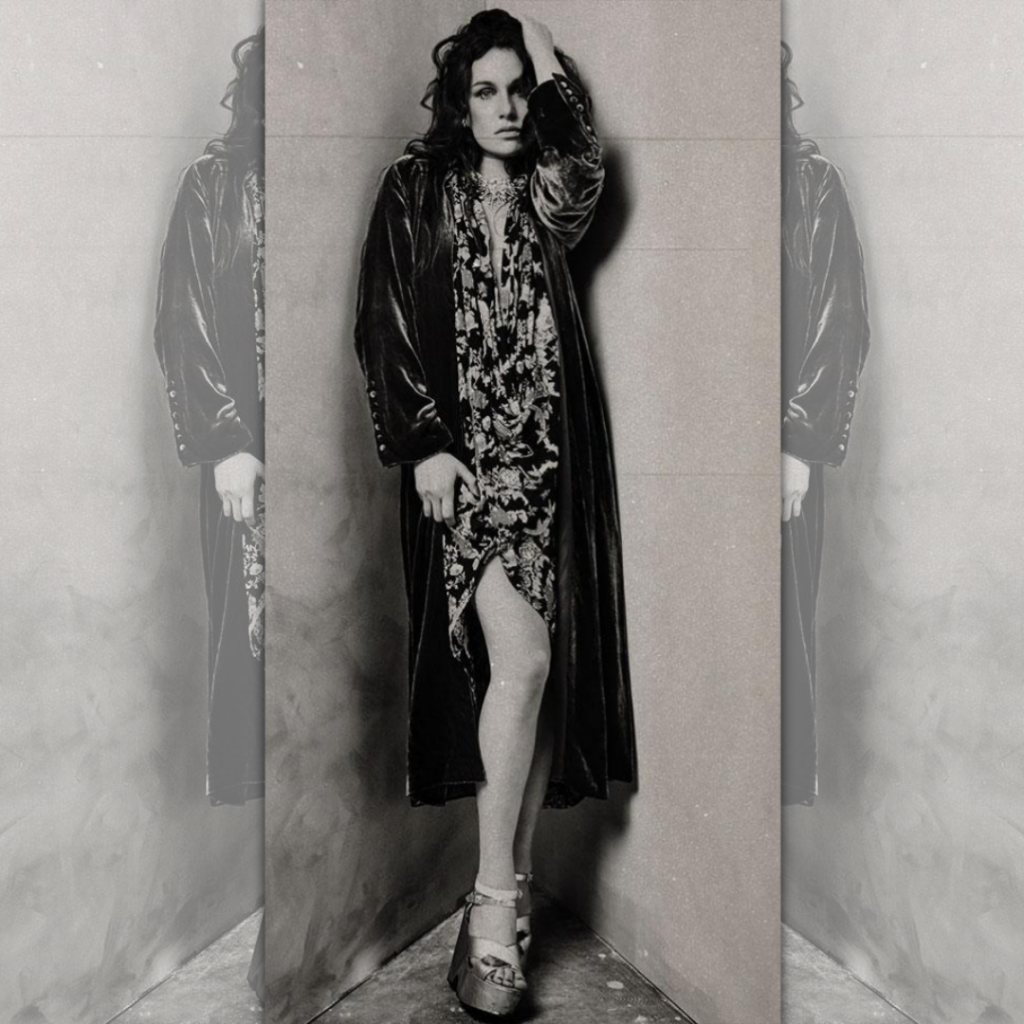 Partnering with Dolce & Gabbana was another bucket list, leopard-print-dream come true. Since she was a teenager, Samantha has loved the brand and the sense and spirit of irreverence. She DJ'd back-to-back bicoastal gigs for D&G in their NYC flagship and Beverly Hills stores in November and December of 2021.
Samantha also loves working with charities like Generation SOS, an organization that helps kids and teens navigate substance abuse and misuse. She DJ'd and MC'd their fundraiser event, the "Be Free Festival," in Bridgehampton this past summer.
Over the years, Samantha has worked quite a bit with Artists for Peace and Justice, an organization that partners with communities in Haiti to create pathways out of poverty by expanding access to education. With APJ, Samantha has had the chance to warm up audiences for artists she has long admired – the likes of Jackson Browne and Arcade Fire.
In five years, Samantha hopes to still be traveling the world, spreading her love of nostalgia,
and bringing the boogie. She wants to continue to tick off her bucket list, performing at festivals and events for new clients, and continuing to open up for and collaborate with artists she admires. She has also started producing her own remixes – an incredibly exciting space to play in.
"I'm curious to see where that takes me. But truly, the world is wild, wonderful and big – begging for dance floors at every corner. I hope to continue to be part of creating memorable experiences, the sorts of nights that make us smile, help us escape the fundamental oneness of being, and make us feel connected, like we are part of this bigger whole, that we are all in it together."
Tune in to Samantha's adventures at www.sammichelle.com/dj and follow her on Instagram.