Director James Camali takes a unique spin with his upcoming film The Mental State. Camali directed the film, alongside Ronnee Swenton as cinematographer. Both are co-founders of Out of Shot Productions. Matthew Einstein of Tradition Pictures and Glen Trotiner came on board to produce the film.
The Mental State tells the story of highschool senior Andy born and raised in Eastern Kentucky, who is battling mental health issues. The community around him is unfamiliar with mental health disease and not sure how to help. Andy's mother Angela, becomes so affected by her son's mental health that she struggles with getting him the help that he needs.
The film presents to its viewers the true importance, of how a community can help someone dealing with mental health issues.
Leading the cast is Jance Enslin, who plays Andy Cady, a high school student battling mental health problems. Enslin appeared on the Apple TV + series Truth Be Told. Carly Pops (Elysium and Demonic) plays Angela Cady, Andy's mother. Alyssa Sutherland of Vikings and The Mist, and Bryan Greenberg of How To Make It In America and One Tree Hill also star.
Jeremy Anderson, Joshua Barclay & James Camali are the trio who wrote the film.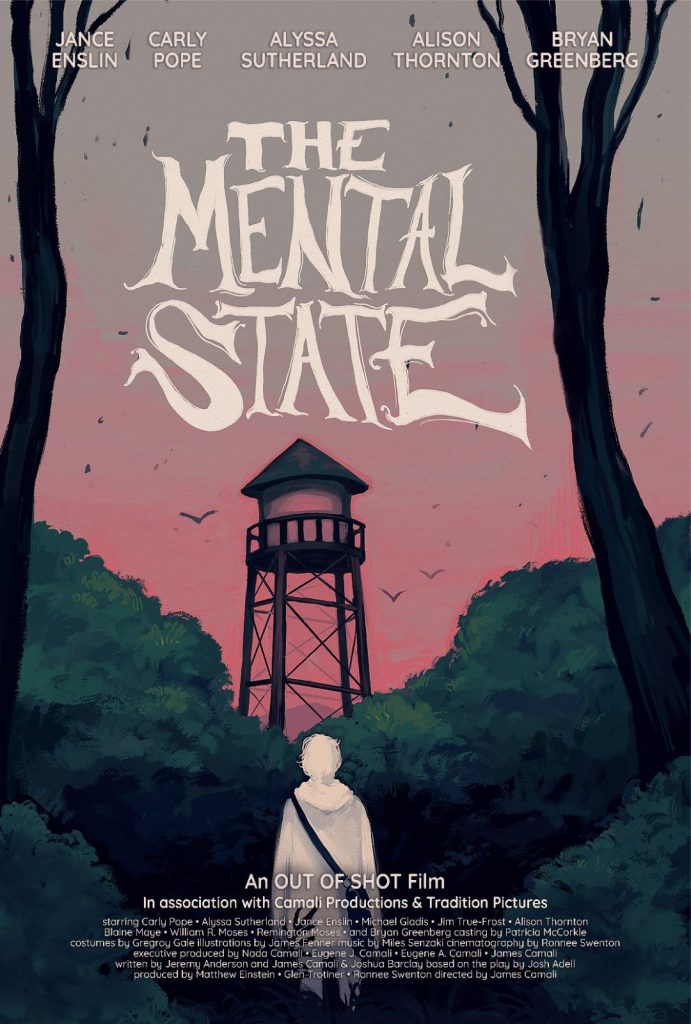 The inspiration for this story came from Camali growing up in a generation when school shootings became of age in the United States. More schools are teaching kids active shooting drills. Camali wanted to find out more about the causes of mass school shootings. Hence, his discovery of Josh Adell's play of the same name, The Mental State, gave Camali inspiration for the film.
The film depicts the two sides of a school shooting between the shooter and the school. Camali explains, "I didn't want to portray that exact event, nor did I want to generalize a school mass shooting event. I wanted to tell a story that reminds the audience we need to have empathy for every party involved in these events in order to understand how we can help prevent these from happening again."
Camail describes the theme for the movie as "it takes a village," which he discussed with the original playwright, Josh Adell. He continues "It takes a village, a community, to help a kid going through this mental health crisis from slipping through the cracks. Furthermore, it takes a community to keep it from happening again.
The cast and team creating this movie had to be mindful about filming such a sensitive topic. Camail had to do a lot of research before filming this movie. The goal for this film was to be fully transparent and not try to generalize school shootings and mental health.
Camali used several books and documentaries to research why school shootings happen. He even communicated with different individuals who were survivors of a school shooting or members in their family who have mental health issues. Some of the books,The Price of Silence by Liza Long, A Mother's Reckoning by Sue Klebold (mother of Columbine shooter, Dylan Klebold), I'm Not Sick, I Don't Need Help!
Following its upcoming premier at Newport Beach Film Festival in October, The Mental State will be screening at the Louisville Film Festival and the Awareness Film Festival later this year.
For more information on the film and the team behind it, see here.