Congratulations are in order for Lindsay Lohan and Bader Shammas, who are now bonded in holy matrimony.
As reported by PageSix on Saturday, the couple were married in an intimate ceremony. The paper confirmed with a representative that "Lindsay Lohan is married."
The news of Lohan's marriage comes about after the Parent Trap star called Shammas her "husband" in an Instagram post on Friday.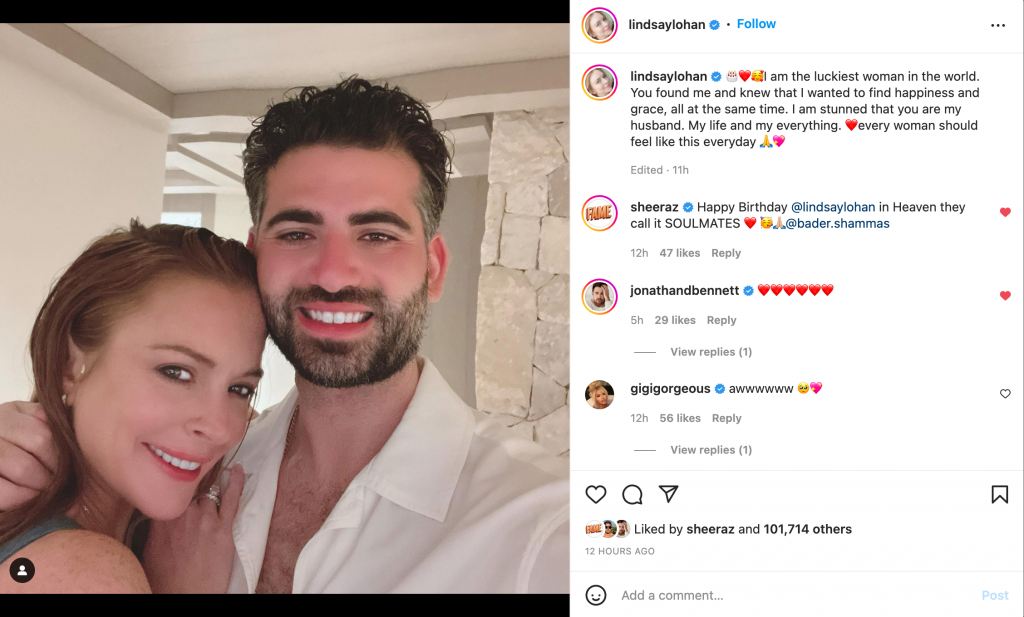 In November last year, Lohan announced her engagement to Shammas, sharing a gallery of photos smiling with her new fiancé and showing off her ring. "My love. My life. My family. My future," she wrote in the caption.
In February, Lohan shared an update on her nuptials when Extra host Rachel Lindsay asked her what kind of bride she thought she would be.
"Are you going to be low-key? Are you going to be all-in? I'm not going to call you a bridezilla, I'm not going to do that," the former Bachelorette asked.
"I'm definitely not like that," said Lohan. "I'm more low-key. Even on my birthday I want to make sure everyone else is good and then I can be okay. So I'll be more like that."

Said Lohan