Abigail Ryan Mooring is a model turned actress known for her role as Berenice in the movie "21st Century Cleo," written by Miray Dogan. Born in Bath, North Carolina, Mooring is pursuing a career in acting after successful stints as a published model and walking various fashion weeks across the world.
Mooring has been playing volleyball, basketball, and softball since she was five years old. Though Mooring thought, she would be a female athlete, she realized that the career path would not be financially sustainable and switched goals to modeling. Her modeling career was kickstarted after a friend saw her senior photos, and a Virginia-based modeling agency contacted her on Instagram. Since then, she has worked with some of the industry's greatest shining stars to get elevated to her status today.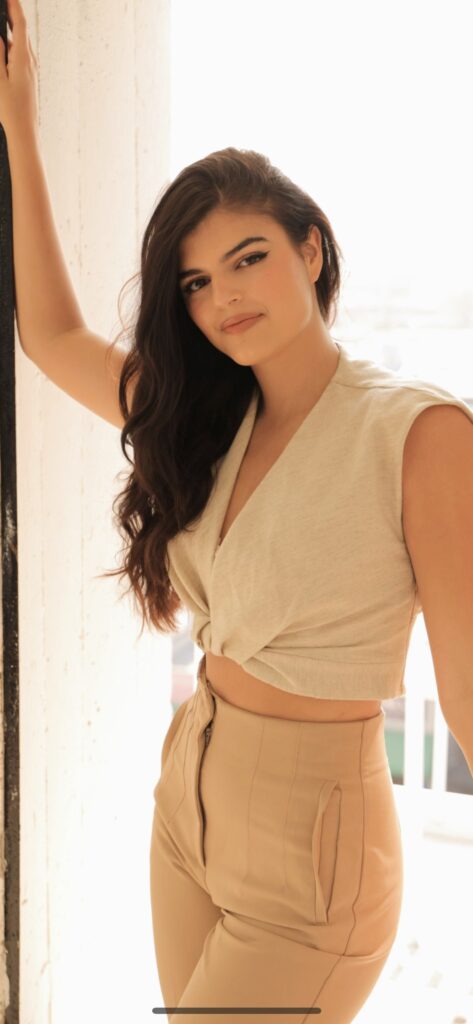 Mooring is also a celebrity ambassador for Lupus LA, advocating on behalf of her mother Tina Morgan Allen, who has the disease. As her mother is her strongest advocate and loudest cheerleader, Mooring feels passionately about lupus and assisting those afflicted with the disease. Mooring is deeply committed to her family and friends and prioritizes God in her life. Additionally, she is a UNICEF ambassador for her beloved Papa, James Morgan.
Though modeling and sports are quite different, Mooring feels that they are similar in certain ways. Both require dedication to performance and a certain mindset that is not easy to come by. She prides herself on her discipline and work ethic and explains that certain things such as diet and lifestyle carry over from sports to walking the runways of New York Fashion Week.
Abby R Mooring's acting career is still in its early stages, but she has already made a name for herself with her talent and dedication. We can expect to see more of her on the big screen in the future.