People seems to have a thing for naming superheroes the Sexiest Man Alive.
In 2021, Paul Rudd took the crown from Michael B. Jordan– fine, a villain, but a Marvel character nonetheless. This year they have honored Chris Evans, who plays Captain America, with the title announced on the Steven Colbert show. Evans even captioned his Instagram post announcing his award with "Thanks @people!! I think we can all agree that it's damn near impossible to follow in Paul Rudd's footsteps in any capacity, but I'll do my best." Evans says he's preparing for harassment from his close friends, but his mom Lisa is thrilled by the news, saying it's something she will definitely brag about.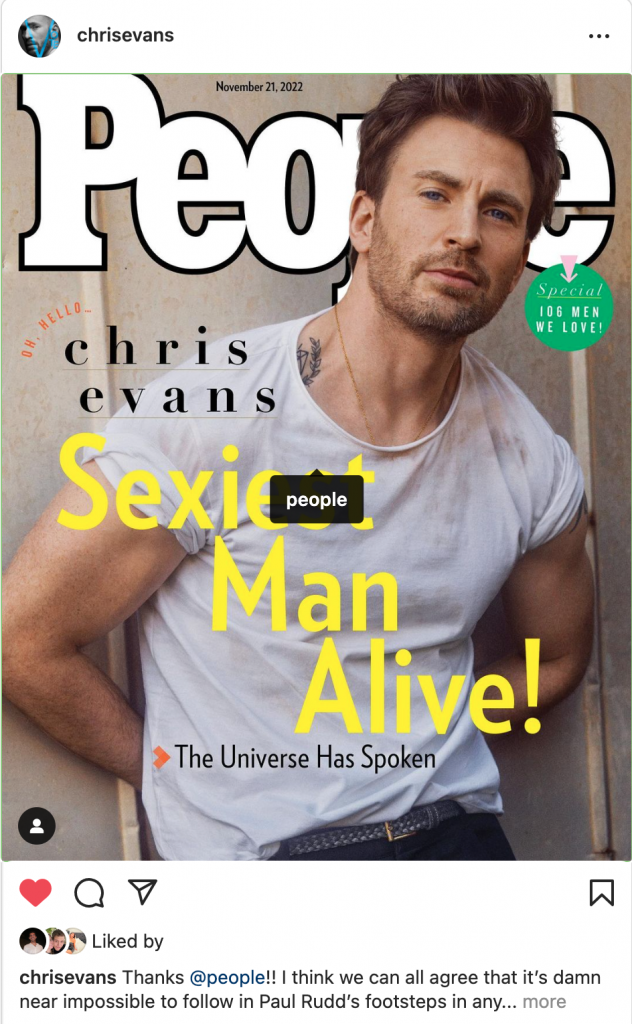 Now at 41, Evans wants to prioritize a healthy work-life balance and focus on starting a family. After 22 years of acting, he says it's finally time to settle down and work on becoming a father. To achieve this goal, he says that one of the only determining factors for him choosing what movies he wants to be in is the location of filming. He is "too old to be living out of a suitcase for six months," according to his interview with People.