Nothing more romantic than a winter walk in New York City!
Blake Lively and Ryan Reynolds just brought their fourth child into the world, news breaking out on Super Bowl Sunday after Lively posted an Instagram picture sans baby bump. The next day, Reynolds confirmed the news but refrained from revealing the newborn's name or sex. When asked if the Gossip Girl star was doing well, he gushed "Everybody's doing great. Everybody's actually doing fantastic."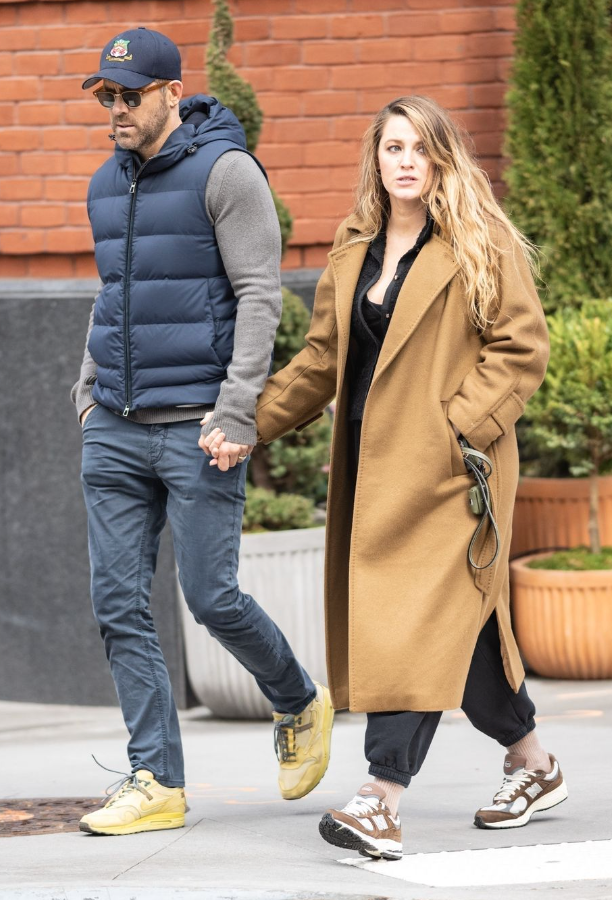 The pair strolled through New York holding hands on February 23, with Blake wearing a camel coat and sweatpants to keep warm. Reynolds donned a blue puffer, trousers, and a baseball cap. They met on the set of Green Lantern, and tied the knot in 2012. Their three other children, James, Inez, and Betty contribute to their house being a "total zoo," according to Reynolds, since their fourth child's birth.