Dirty Little Secrets Burlesque, led by founder and producer Caitlin Litzinger, has been at the forefront of the resurgence of burlesque in Los Angeles and Orange County since 2005.
The show offers a unique blend of dance, theater, and comedy, providing performers with a platform to showcase their creativity and individuality. The show at Harvelle's Long Beach, an underground speakeasy, is a prime example of what burlesque has to offer.
The show features standout performers like Caitlin Litzinger, who performs under the name Alice Wonder, and host Barnaby Jones, who both captivate the audience with their mesmerizing performances and humor. Other performers like Yvonne Lux, Sirena Shipwreck, Roxy Starr, Hazel Fox, Haylee Holiday, and Desert Rose bring their unique talents and creativity to the stage, making the show a memorable experience.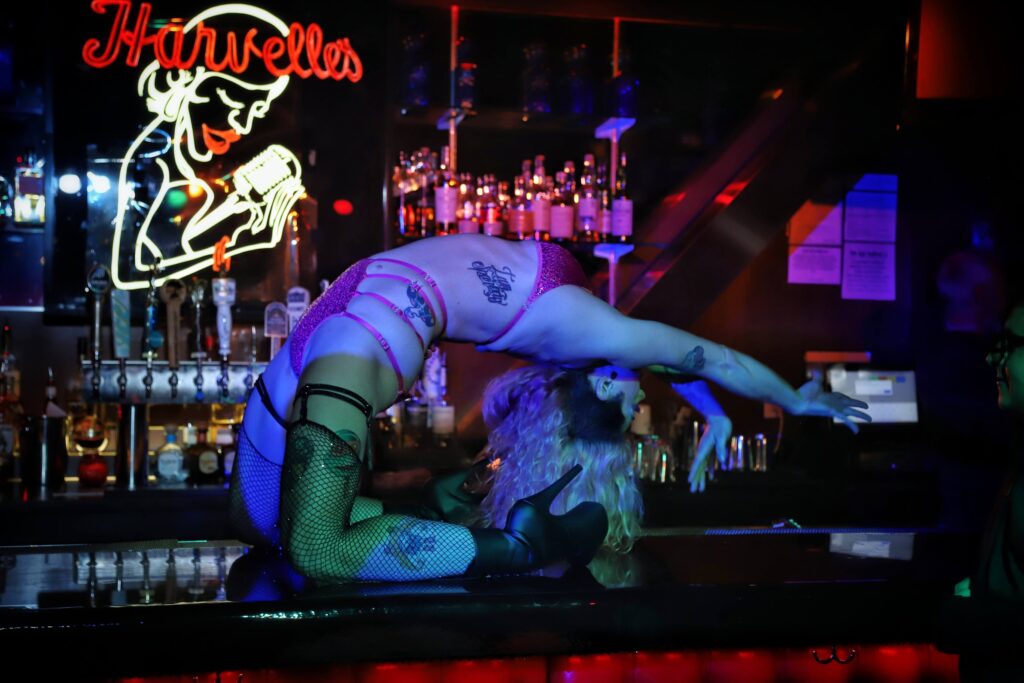 What sets Dirty Little Secrets Burlesque apart is their inclusivity and their ability to make burlesque accessible to everyone. The show is designed to make everyone feel welcome, regardless of their background or identity, providing a safe space for people to express themselves and enjoy the art form.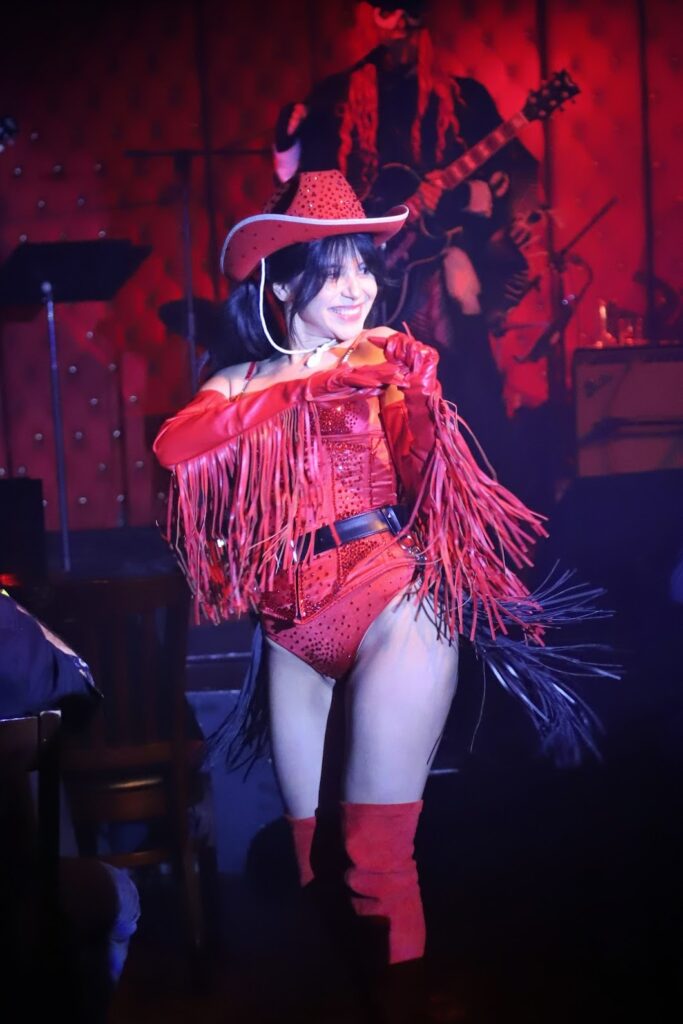 Overall, the Dirty Little Secrets Burlesque show is a testament to the creativity and individuality of the performers, offering a fun and unique way to spend an evening in Los Angeles. If you're looking for a welcoming and inclusive show that showcases the best of burlesque, Dirty Little Secrets Burlesque is not to be missed.