Ivo Romagnoli is a seasoned actor and producer from Florence, Italy, with numerous film and television credits under his belt.
His next project will be starring in Michela Scolari's debut narrative feature film Sicilian Holiday (Sciacca, un sogno fatto in Sicilia). 
Ivo made his film debut in No Time For Heroes (Non C'E' Tempo per gli eroi) in 2010. The film was directed by Andrea Mugnaini. At the time, Andrea was a young director from Florence that won several international awards for his short films. A mutual friend introduced Ivo to him, and after sharing several stories about his life, Ivo was offered a role in the film.
The cast and crew spent the entire summer filming the project. Ivo tells us how he had never been in front of the camera. Despite this, he was eager to give it a shot. No Time For Heroes was selected for an independent festival in Puglia, and director Andrea Mugnaini invited him to attend the premiere.
Ivo recalls how viewers gushed about his performance, thanking him for helping them forget their pains. At that moment, Ivo was transformed. This reaction was one of the defining memories that inspired him to pursue acting further and " to give people these emotions."
Following his role in No Time For Heroes, Ivo took off travelled worldwide, to deepen and enrich his life. First, he spent some time living in New York and Los Angeles. After this time in the U.S., he landed a place to attend RADA (Royal Academy of Dramatic Arts) in London. RADA is a prestigious acting school with notable alumni such as Kenneth Branagh, Alan Rickman and Ralph Fiennes.
After RADA, Ivo found roles in London theatre tours, Italian television series, and movies. He also worked in the international independent film scene in France and the US.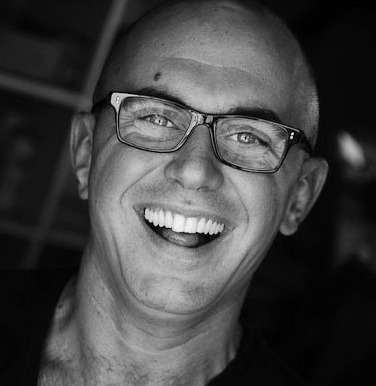 Ivo Romagnoli says his experience in the industry has been "a lot of work, but without pain" because he is following his dreams. Looking towards the future, In fie years, he hopes to be with his family, be happy, and be able to do what he loves. When he is not performing, Ivo enjoys spending quality time with his family.
Shooting in Tuscany has never been this easy, convenient, flexible and organized. Ivo and his partner Michela, have since opened their own production company, FilmIn' Tuscany, to develop and produce content that entertains and expands human understanding.
When Michela showed him the script for Sicilian Holiday, Ivo immediately fell in love with it.With this film, Ivo aims to give people a break from their daily routine and send their minds to another planet. He hopes that his viewers examine the simplicity and real value of everyday life.
To up-and-coming actors and actresses, he insists, "NEVER GIVE UP.. if this is what you want, and you are ready to fight to achieve it…can you live without air? Or without food? So can you live without this?"