Jessica Simpson posted a photo of her in a revealing black swimsuit and black platform heels on Instagram.
The post shows her in an open Dolce&Gabbana swimsuit posed on the beach. Flip flops were clearly not an option for Simpson, and she turned up the drama with impractical, yet stylish, chunky heels. Fashion clearly won over function in this case.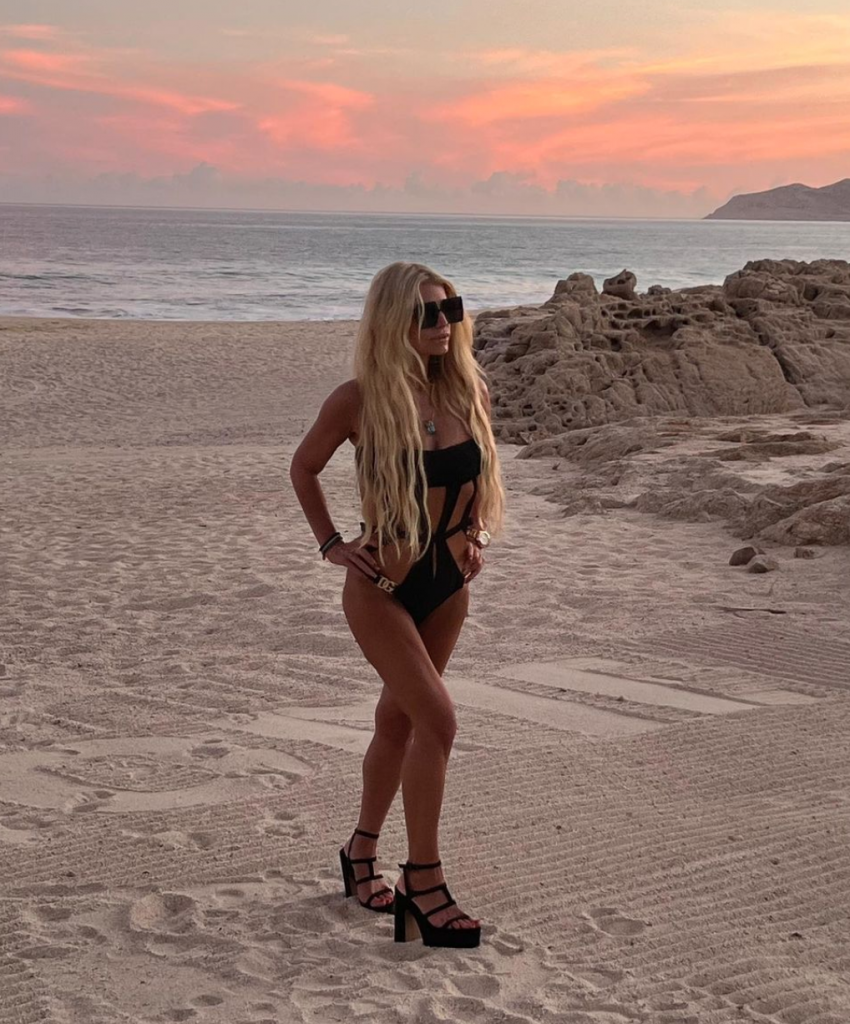 The singer was on a "romantic, sexy, and well deserved" (according to her Instagram) vacation with her husband in Cabo San Lucas. She also travelled to Cabo earlier this year, sporting a bikini for the first time in years after losing 100 pounds for the third time. She revealed that she never thought she would be able to wear a bikini again, but after determination and discipline, she feels confident enough to rock a sexy D&G swimsuit several months later.