Actor Jamie Harris, known for his roles in award-winning films such as The Prestige and The New World, is currently a series regular on Amazon's fantasy drama series Carnival Row, starring Orlando Bloom and Cara Develvigne.
Season 2 of the hit show is releasing this month on February 17th on Amazon Prime.
In the fantasy series, Harris perfectly portrays Sergeant Dombey, a gritty police officer who follows a strict order of life in a neo-Victorian city. His character has become a powerful personality to the series' viewers, whether they are rooting for him or not.
Through working on many movie roles, Harris has found a passion for acting, but his journey to acquiring such prominent roles started at a young age.
Harris was practically born into the industry due to his familial relations. His father and brother, Richard and Jared Harris are well-known actors, and his other brother, Damian Harris, is a film director. Harris says, "I always remember sitting around the dinner table in the Bahamas, and the discussion was always either movies, religion, or music. Because of the powerful, colorful, characteristics at the table, you really had to push to have your voice heard. I loved making people laugh, throwing curveballs into conversations, and starting arguments or riffs within the table. I loved making myself heard." His vision of the future always had a connection to music, movies, or any form of creativity.
Harris owes his jumpstart to a career of acting to Jim Sheridan, an Irish playwright and filmmaker while working on the set of The Field as a PA. Harris shares, "We were in a pub one night having a beer, and he said to me, 'I think, if you're looking at what to do with your career, you should be in front of the camera,' and I said, 'I don't know how comfortable I feel about that. He said, 'No, I look at you, and I see how you are around people, and I think you should at least think about it. You should be in front of the camera seeing how you feel and seeing how it works for you because there is something naturally in there that leads your character towards that.'"
Jamie's exposure to exceptional roles has led him to work with phenomenal pioneers within the industry. Harris says some of his career highlights are working with prestigious actors such as Christian Bale and Jim Carey. Harris recalls one of his first experiences as an actor and how special it was. Jamie worked with Daniel Day-Lewis and said, "he was an absolute gentleman and a really giving actor, and I think that's what you search for and who you're influenced by is actors who work with you who is giving and who are kind."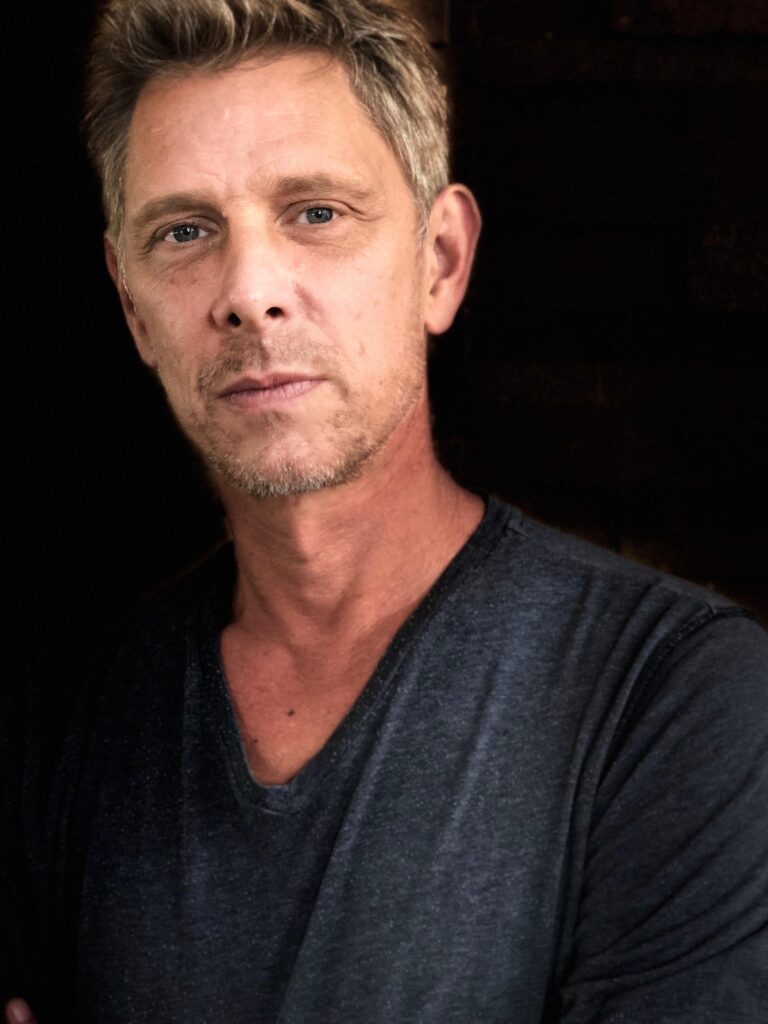 Jamie has taken his career to the next level by embracing his current role as Sergeant Dombey. Through research and practice, Harris has perfected the role and brought Sergeant Dombey to life. He says, "I felt you could easily make the mistake of going down the easy road with that character, making it quite one-dimensional. I went to a great acting coach who said to me, 'look, there's nothing more boring than playing a racist or a nationalist, but there's nothing more interesting than to find out why he is that way.'"
Through many experiences in his successful career, Harris has learned a lot about what it takes to perfect a role. Harris says, "The more work you've done on a character gives you a freedom that you otherwise may not have. A freedom to enjoy it. A freedom to take chances. A freedom to literally be in the moment. I think preparation is everything and the most important part."
Check out Jamie and Carnival Row's Season 2 premiere on Friday, February 17, 2023, on Amazon Prime.