Let the wedding bells ring!
Sofia Richie's pre-wedding style is in full bloom as she spends time in France with fiancé Elliot Grainge.
The 24-year-old, daughter of Lionel Richie, posted a video on TikTok asking her viewers to help her pick a dress for date night. The TikTok then cut to a clip of Richie and her stylist Liat Baruch sorting through clothing racks for her "dinner excursion," as she put it in her TikTok.
Ultimately, Richie decided on the blue, brown, and black halter dress by Proenza Schouler. And as for hair, she was almost going to wear it wet but decided against it- "I was planning on wearing my hair dry, but it is not drying… I'm going to put it back in a little clip." Finally, she accessorized with bracelets and earrings from her sister Nicole Richie's brand, House of Harlow, and a hot pink Hermes Kelly.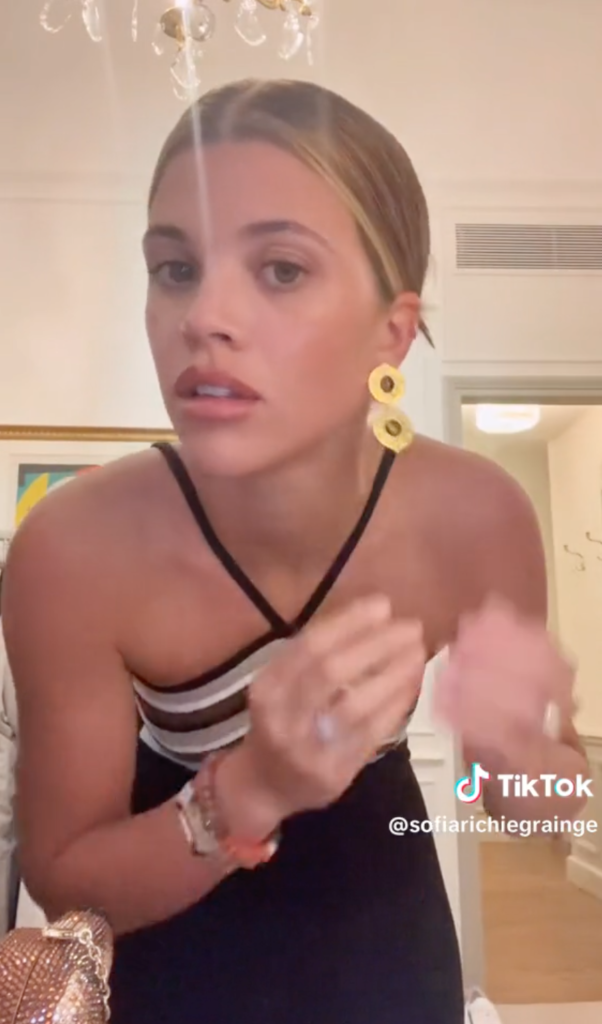 Richie then ended the TikTok with, "Do we like? Do we not like? Let me know."
We do like!