Barrie Livingstone was fascinated with interior design at ten years old; as his first foray young Barrie redesigned his parents' living room, and they liked it so much they kept it that way.
Barrie's love of design grew ever stronger, alongside his love of history and the world. Today his designs mix beautiful colors with a perfect blend of old and new pieces, each with a rich story that adds to every alluring space he creates.
Growing up in the historically bountiful English countryside, he also remembers having a fixation with old manor houses and palaces and how the people who once lived there might have decorated it. "I get to act and play out my clients fantasies in their homes and gardens now," Barrie expresses.
Barrie's work has been featured in countless shows on HGTV, the Discovery Channel, TLC and BBC Four.
He has worked on projects for hotels such as Intercontinental Hotel Group, Marriott, and Southern Sun and many others.
His bestselling book titled "Interior Design Tips Every Realtor Should Know" is a must read for design enthusiasts, and he won in epic style, the design challenge on Bravo's "Best Room Wins."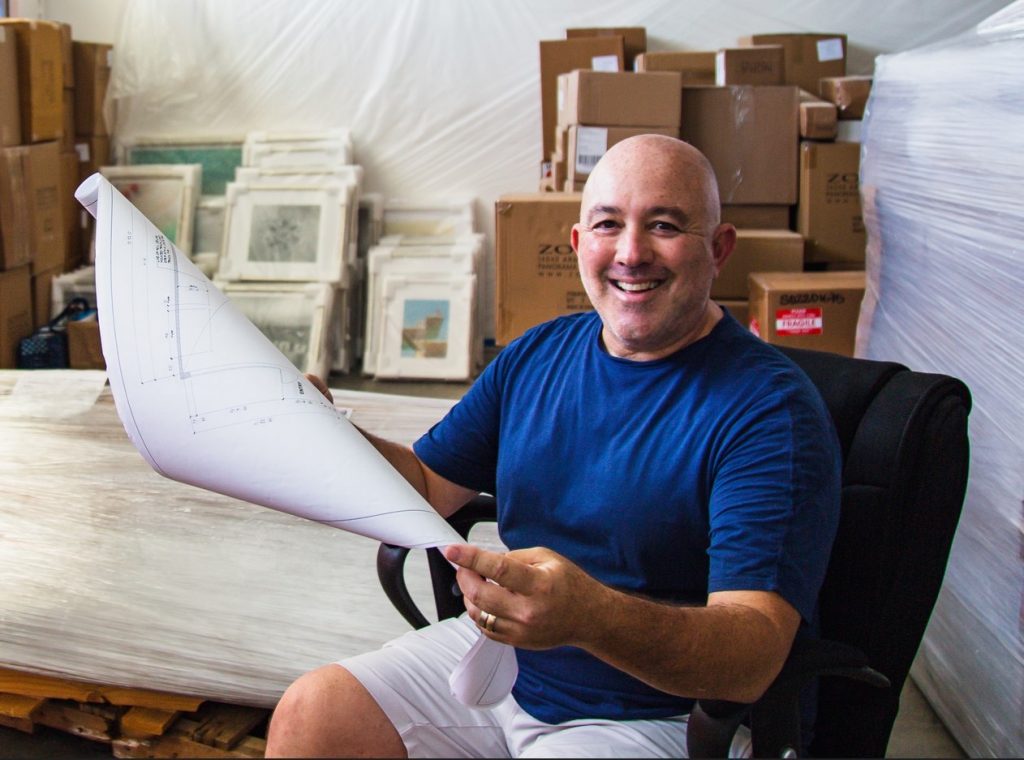 He even designed Cher's 16,000 sq ft Malibu home, which required both preservation and modernization of her English Gothic Antique collection.
He describes his work as "like writing a movie script." With an empty square room, almost anything can be done, which can sometimes pose an ironic dilemma for the client. "What people don't realize when designing their own home is that they are a character, they are the main character and they are the brief. People never look at themselves that way so it's up to a designer to understand the fully developed character," Barrie explains.
Having studied both real estate and interior design at High Point University, Harvard University Graduate School of Design and The Art Institute of Fort Lauderdale, Barrie's comprehensive background allows for a unique and powerful skill set. "Having an interior designer in your back pocket as a realtor is truly a gift. We're selling space or selling lifestyle…A home is the most expensive investment most of us ever make so it would make perfect sense that that investment is looked after properly and presented in the best light whether you're going to live in it or get it ready to sell," Barrie argues.
When working on a new home with a client, Barrie finds that how they live and what the space will be utilized for, both are especially important. The area they are looking to build in is important too, as some places, like Cabo San Lucas, have very distinct designs to accommodate their ways of living. Since most of his work is completed in California and Los Cabos, many request homes with both a clear outside view and easy outside access.
In addition to hotels and brand new houses, Barrie has completed work on 'fixer-uppers,' resorts, yachts and company buildings.
Now, Barrie has decided to expand his reach by creating a new store called House of Barrie, which will carry outdoor and indoor decor, such as lighting, art, mirrors, kitchen appliances, bathroom accessories, rugs, candles and diffusers, to name a few. Since 1987, he's been attending trade shows from all over the world, refining his taste for specific vendors and styles. The Los Angeles based House of Barrie store will have its grand opening in the later this year. Despite its location, House of Barrie items can be shipped anywhere in the USA.
Talking about the idea behind his new store, Barrie explained "We found that customers love to walk through and select things rather than swiping online. We have an interior designer so people can consult with me on their house and I can go to their homes and see what they need and are missing."
House of Barrie will feature high-end, luxurious products from brands including but not limited to Abigails, Aerangis, Annie Selke, Apotheke, Port 68, Noir, Michael Aram and Jusliska.
To accommodate any taste, the store's website offers a 'Design Style' section, which divides the products into various sub-categories, such as Contemporary, Modern, Mid-Century, Traditional, Hacienda, Tropical and even Design Inspiration for those who can't decide.
Barrie strives for House of Barrie to be a happy, inviting shop. "It is my hope that people become inspired when they walk into the shop and find something that they will fall in love with, and always treasure," he says of the endeavor.
When asked about his best piece of advice to share with people following in his footsteps in his industry "Persistence, perseverance and determination are all you will need. Coupled together with some mad socialization skills and networking magic."
For more information visit House of Barrie