In the effervescent world of French cinema, a young actor stands out. Fabian Flécheux has become one of the most intriguing personalities in the industry. His name is starting to resonate more and more online, with recent photos of him taken in MMA shorts. This is raising many questions about his connection to this world. Let's delve into the mysterious universe of Fabian Flécheux.

The Mystery of the MMA Attire:
The paparazzi-captured snapshots quickly circulated on social media, revealing Fabian Flécheux sporting MMA attire. This aroused curiosity among his fans. The question on everyone's lips is: What was the actor doing in that combat outfit? Speculations were abound. Some wonder if he had just finished an intensive MMA training session, while others ponder the possibility that he is preparing for a role involving martial arts.

Fascination with Combat Sports:
Fabian Flécheux's presence in the world of combat sports is not entirely foreign. Photos shared on social media have shown him alongside Jérôme Le Banner, a famous world boxing champion. This proximity to a renowned athlete raises questions about Fabian Flécheux's personal involvement in combat sports. Could this fascination with martial arts be a means for the actor to prepare for demanding and physically challenging roles?

The Actor with Multiple Talents:
At only 23 years old, Fabian Flécheux has already demonstrated some of his talents, particularly with the release of his first film scheduled for late 2024, as well as his musical abilities showcased on social media. The young actor has never hidden his love for pushing himself beyond limits and seeking new experiences. Fabian Flécheux's enthusiasm for combat sports may very well be an additional manifestation of his devouring passion for his craft.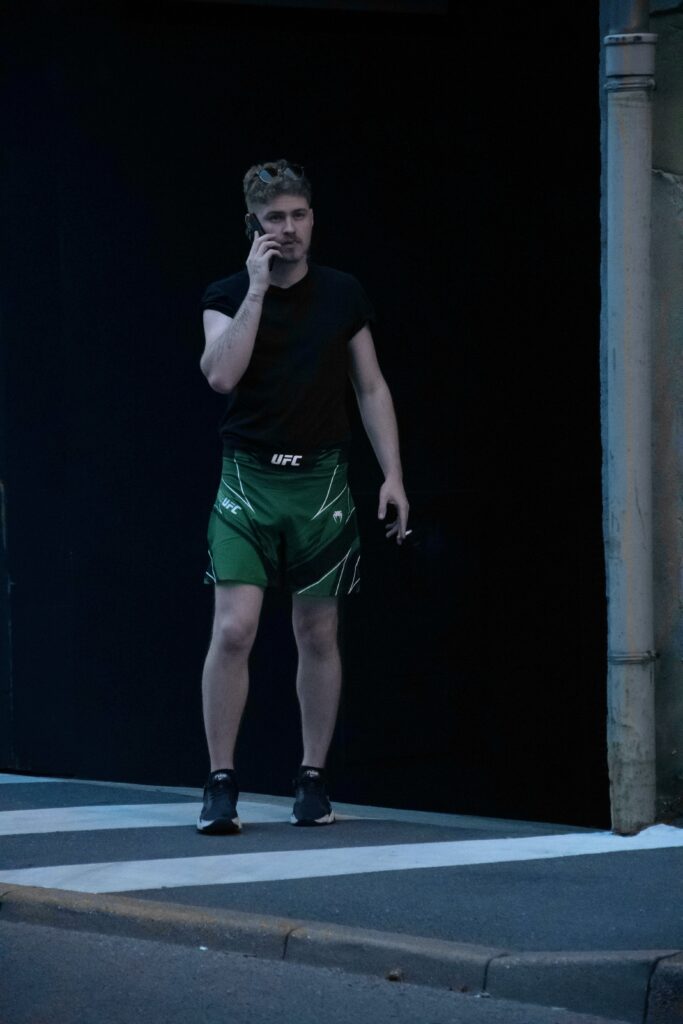 A Promising Future:
While speculations abound about the reason why Fabian Flécheux was spotted wearing MMA shorts, one thing is certain: this talented actor has a promising future ahead of him. His dedication and taste for challenges could open doors to daring film projects where his love for combat sports could come to life on the big screen.
Whether it's in preparation for a role or a genuine interest in martial arts, Fabian Flécheux remains, for now, an enigmatic artist who needs to be closely watched.