Kanye West's antisemitic outburst in October seems to have inspired like other famous black individuals to forward antisemitism.
Kyrie Irving, Brooklyn Nets basketball star, recently tweeted a link to a 2018 film called Hebrews to Negroes: What You Need to Know. The film is a proponent of the idea that black Americans are true Israelites because modern Jews stole the identity of the original Israelites: black people. It also claims that Jews invented the Holocaust to conceal their true power and invent a connection to the land of Israel.
Since the tweet, it has taken a week for Irving to apologize; not before he was suspended by the Nets on November 3 and his contract with Nike cancelled on November 4. He has since donated $500,000 to the Anti Defamation League, an organization that fights to stop the spread of antisemitism. His apology on Instagram stated, "To all Jewish families and Communities that are hurt and affected my post, I am deeply sorry to cause you pain, and I apologize."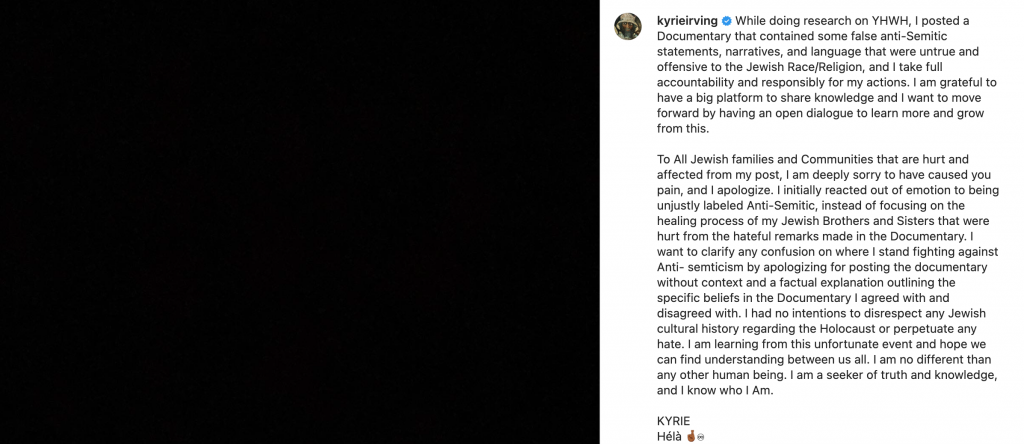 Although a donation and a seemingly genuine apology does help the Jewish community, Irving's decision to apologize came too late to be considered genuine.