"What I do today will better my tomorrow" is the motto that the talented director and writer, who goes by the name of Juliana Carpino, lives by. The Toronto native has always had a passion for filmmaking. She has since directed nine films, written four shorts, and produced one short, and is in development for her feature film directorial debut.
Juliana's film career began as an actor in a few low-budget productions, and quickly became increasingly interested in transitioning into becoming a filmmaker, leaving her acting career behind. From writing short films to directing two episodes of the comedic web series, Roommates, to writing, directing and producing the hit short film, Noah's Truck, Juliana's talents don't end there.
With a minimal three-thousand-dollar budget, Juliana shot her debut short film, Noah's Truck, which had moved onto being accepted into the Cannes Film Festival, and the LA Independent Film Festival.
Shortly after, Juliana had shadowed a few directors on both television and film sets, some of which included well-known performers including Ethan Hawke, Elisabeth Moss, and Mark Strong. She moved to LA to launch her career in music video directing and has since directed music videos for artists such as Logan Paul, Scarypoolparty, Ty Dolla $ign, Bazzi, and Kiiara. She has also worked with well-known brands such as Cartier, Disney, and Freeform. Juliana believes her time directing video had provided a platform for her to experiment with filmmaking styles and ideas she had to help her create the directorial style she is known for now.
Having three inspirations to her craft, Juliana remembers studying their work at just the young age of 16 years old, her first being female directors in general. Reed Morano, ASC., (The Handmaid's Tale, The Rhythm Section), a Director of Photography turned Director, is a huge inspiration for Juliana. Juliana explains how she is "captivated by whatever Reed makes and her captivating narrative visions in cinema".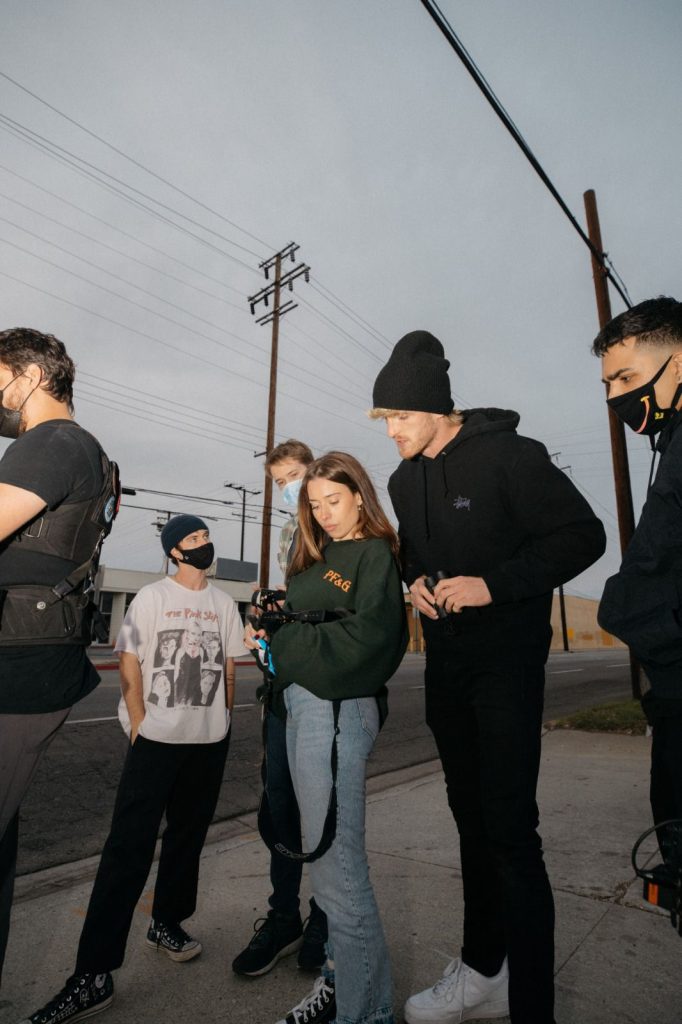 Another huge influence on Juliana's work is David Fincher. Juliana states that she is captivated by his camera work, color, and specifically the way he tells a story, is what "made me fall deeper in love with filmmaking" she explains.
"If David and Reed had a child it would be me." Juliana exclaims.
Individuals perceive the film industry to be quite competitive, "with people continuously competing for jobs", Juliana explains. Her ultimate goal is to help pave the way for young, future generational women who are following in the same path as her.
Speaking on her passion for women empowerment, Juliana states "I am over the moon when I know that a woman got a job even if it was against me because that one job helps us move in the direction we should be moving. I feel strongly about my efforts in trying to shed light on women in film because I hope that one day there will not be a conversation of divide and prejudice, and the conversation of "women in film" will morph into "people in film".
Juliana is also proud and transparent about speaking on her mental health, and the challenges she has faced and overcame with it, one being the struggle to accept creative discouragement from her team. She explains that it made her feel as though she had imposter syndrome and as if she did not have a place in the industry. Being in such a competitive field can be draining and Juliana acknowledges the challenging work and perseverance her craft was asking of her, and the ways she knew she had to prove herself. But it is all worth it in the end. She constantly pushes herself to deliver in the best way she can, and that some things are just out of her control.
Having some fascinating projects planned, Juliana has initiatives on which she is putting in maximum amounts of effort. Her feature film has been taken up by two producers, and filming for that begins in September. Juliana is also in development for a new series that straddles the line between psychological thriller and criminal drama. Simultaneously, she's working on her second feature film script, which is based on a true story from the 1940s. In the midst of it all, she's waiting to hear back on a couple of other feature films!