No one wants their holiday gift to be left to collect dust in the corner throughout the year.
So, the solution is to get something that truly can be used in day to day life to make it just that one step better. Make sure to read this gift guide to get the special people in your life the gift of making their life that much more convenient.
When you're grilling (or tailgating, hiking, golfing, etc), there's usually a drink being consumed. Gone are the days of putting your drink down, accidently spilling it, confusing it with someone else's drink, or forgetting about it. The Clip-On Drink Holder gives you a safe place to keep a beverage so your hands are free until you want to take a sip. Engineering to fit all beverage sizes, the holder can be secured to a belt loop, backpack, jacket, or anywhere else that is convenient to clip on to or hang from. Your beverage is right there when you need it, and safely out of the way when you don't.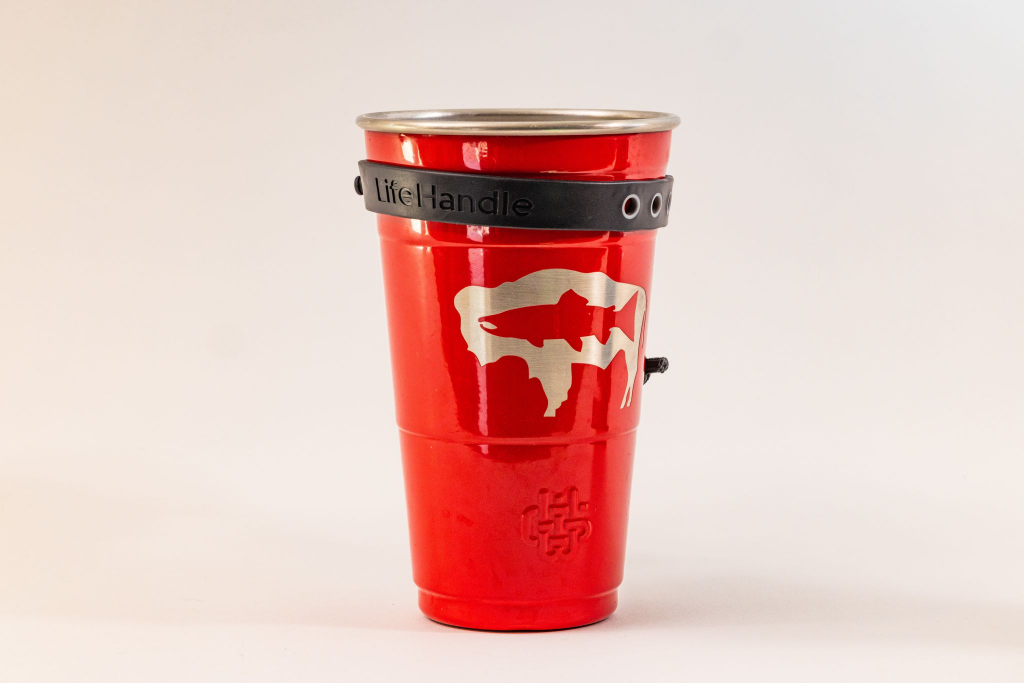 The go-to overnight bag for weekend getaways you're looking for. The bag's light pink faux leather exterior is easy to clean and looks stylishly high-end. With dual top handles, a shoulder cross strap for easy carrying, and a zipper that runs the full length of the bag, it has all the standard features you want in a travel duffel. The perfect size to fit all your travel essentials. Each bag can be personalized with either a name, three custom embroidered initials or a single monogram letter.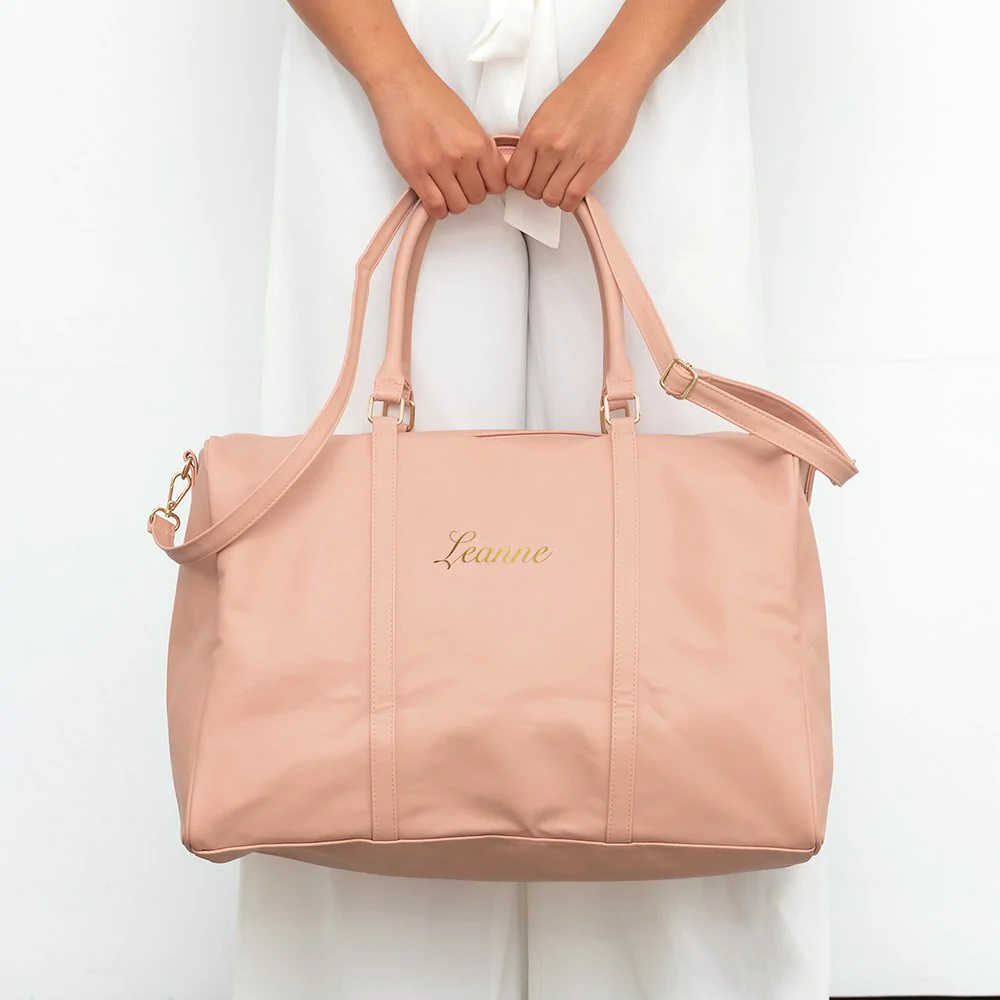 A LuminAID lantern is the perfect gift for the holiday season! It's a great gift for anyone who loves the outdoors. These little lanterns are fun and practical. They make great stocking stuffers, especially the Spectra lanterns for the kids! It is perfect for anyone who likes to get outdoors and hike or camp, grill up a feast in the backyard, or just wants to be prepared in case of an emergency!
Spice up your Holidays with the Customizable Aji Mori Sauce Gift set. Choose from Koomami, Eelmami, Chillimami and Vegan Koomami Sauces curated in a beautiful gift box ready to give to everyone on your list. A celeb favorite, sauces start at $11.50 each, Holiday Gift Set $43.00. Use code SAUCE for 10% off your order.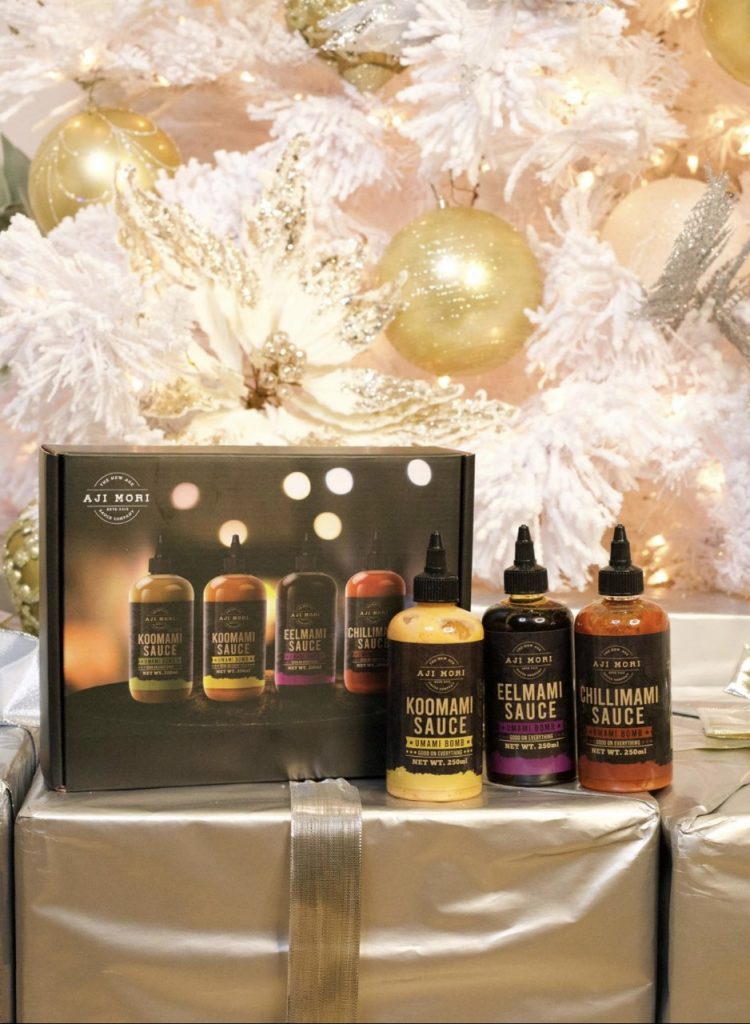 Sleep like the stars with the softest sheets ever! Give the gift of 1500 thread count level of softness without breaking the bank. 24 different colors and all bed sizes. The perfect gift this Holiday season for anyone who sleeps! Sheet sets from PeachSkinSheets starting at $65.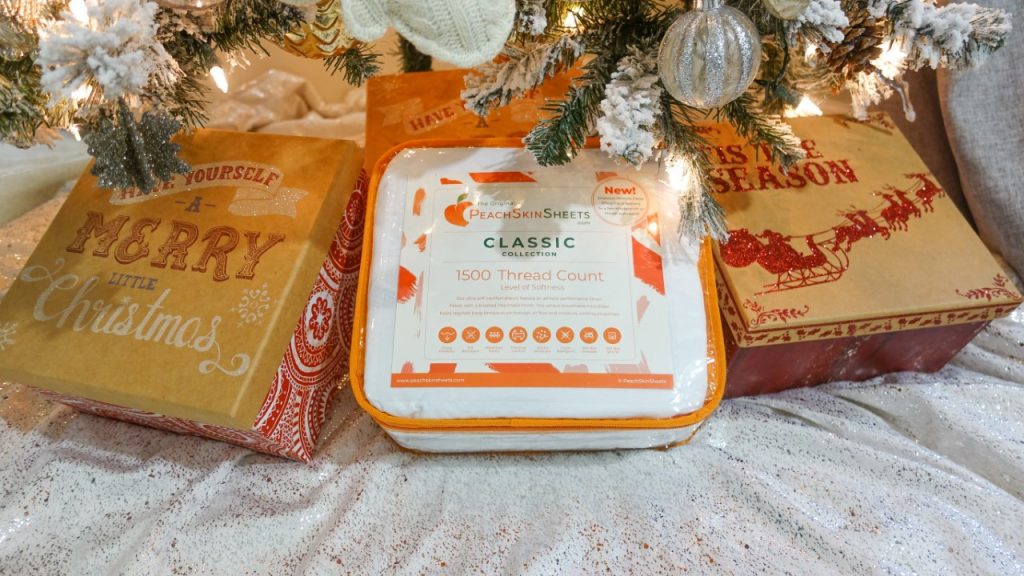 Who doesn't love a useful stocking stuffer? The Gear Hugger Multipurpose Lubricant is an eco-friendly, non-toxic lubricant that can be used in the home, garage and beyond. The oz. on-the-go form is perfect for outdoor-loving people, whether they're a golfer and will use it to polish and de-rust golf clubs, a mountain biker who will use it to lubricate the gears on their favorite bike, or a lawn mowing fanatic who can use it to prevent grass from sticking to the lawn mower blades. There's a use for everyone!
People often get great ideas in the shower and need to capture their inspiration before they lose it. A unique, USA made product called AquaNotes® allows shower thinkers to write down their thoughts in the water. It can also be used to doodle, leave messages for others, and make to-do lists. There are 40 sheets of paper and each sheet is perforated so it can be removed and taken on errands or to the office. The design allows it to be attached to any smooth surface with suction cups. A pencil and suction cup pencils holder is included.
The Parisian Picnic Basket is an insulated, woven Seagrass basket with plenty of room for wine and even, thanks to the innovative loose fabric tie closure, a whole baguette! Ooh la la!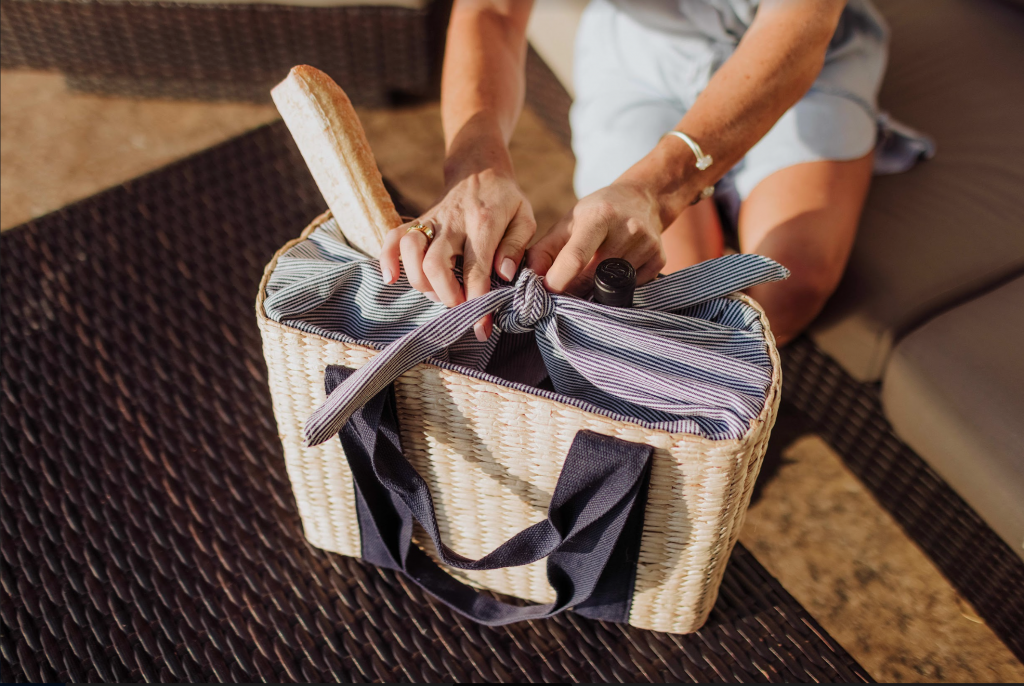 The Clever Baby's first product is Jet – a first-of-its-kind baby food feeder, medicine dispenser and teether all-in-one! Every parent, baby and toddler will love this!
Jet makes feeding a baby with baby formula or baby food easy, with less mess! You can measure how much the baby is actually eating instead of wearing! It's faster to feed and great for when traveling or on the go! Chill the teether to help soothe baby's gums! And, don't forget to have fun feeding the baby with Jet – here comes the plane!