Nearly one year after cheating on his wife, YouTube star Ned Fulmer and his wife Ariel Fulmer attended Taylor Swift's Eras tour together.
The concert, held in Los Angeles's SoFi stadium on August 5, was documented by Ned's sister Grace Fulmer via Instagram story. She shared her snaps on August 6, starting the recap with "I Was In The Same Room as Taylor Swift Last Night: A Series." True to their quiet presence on social media since the September 2022 scandal, neither Ned nor Ariel posted going to the concert. But, they made it into Grace's last snapshot of the night.
After Swift, 33, performed hits like "Karma," "Fearless," and surprise song "Death by a Thousand Cuts," it was only appropriate for Grace to share an "after" photo of everyone excitedly leaving the venue. Both Ned and Ariel showed enthusiasm with excited expressions and on-theme Eras tour outfits in their cameo on Grace's story.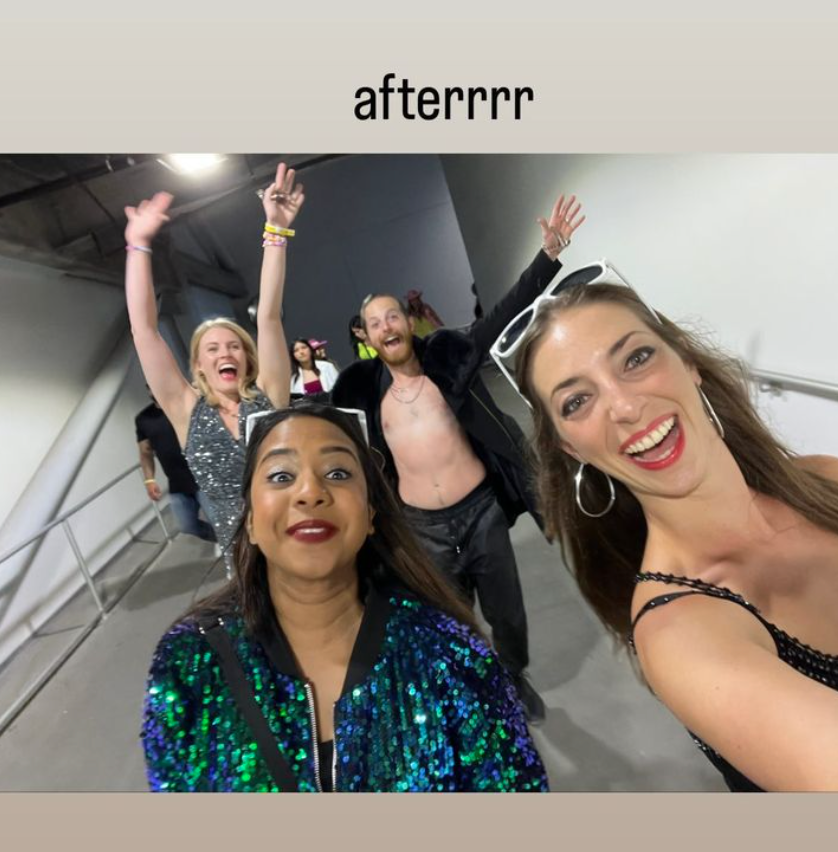 Ned, an original member of YouTube sensation The Try Guys, was cut out of the group due to "thorough internal review" from other members Keith Habersberger, Zach Kornfeld, and Eugene Lee Yang. That same day, Ned confessed infidelity, apologizing to fans, his YouTube partners, and "most of all to Ariel. The only thing that matters right now is my marriage and my children, and that's where I am going to focus my attention."
Though Ned and Ariel remain together, Ariel has removed the word "wife" from her bio, reading "Interior Designer • Stylist • Podcast Host • Cookbook Author • Boy Mama." Ned's remains unchanged as of August 7th, 2023, reading "Comedian and #1 NYT Bestseller (aka @arielmfulmer's Husband)."