Getting a gift that fits into someone's niche is a difficult task.
This list of holiday gifts is going to help you find the perfect gift that your recipient is always going to use- and when they do, they will be sure to think about you.
Bobelo created the fizzy carbonation experience of soda in a small pouch of drink mix powder—making it easier to stock up on delicious beverages and bring them with you on the go. Their drinks are full of vitamins and have no sugar (sweetened with stevia leaf extract), a healthy alternative to soda and energy drinks.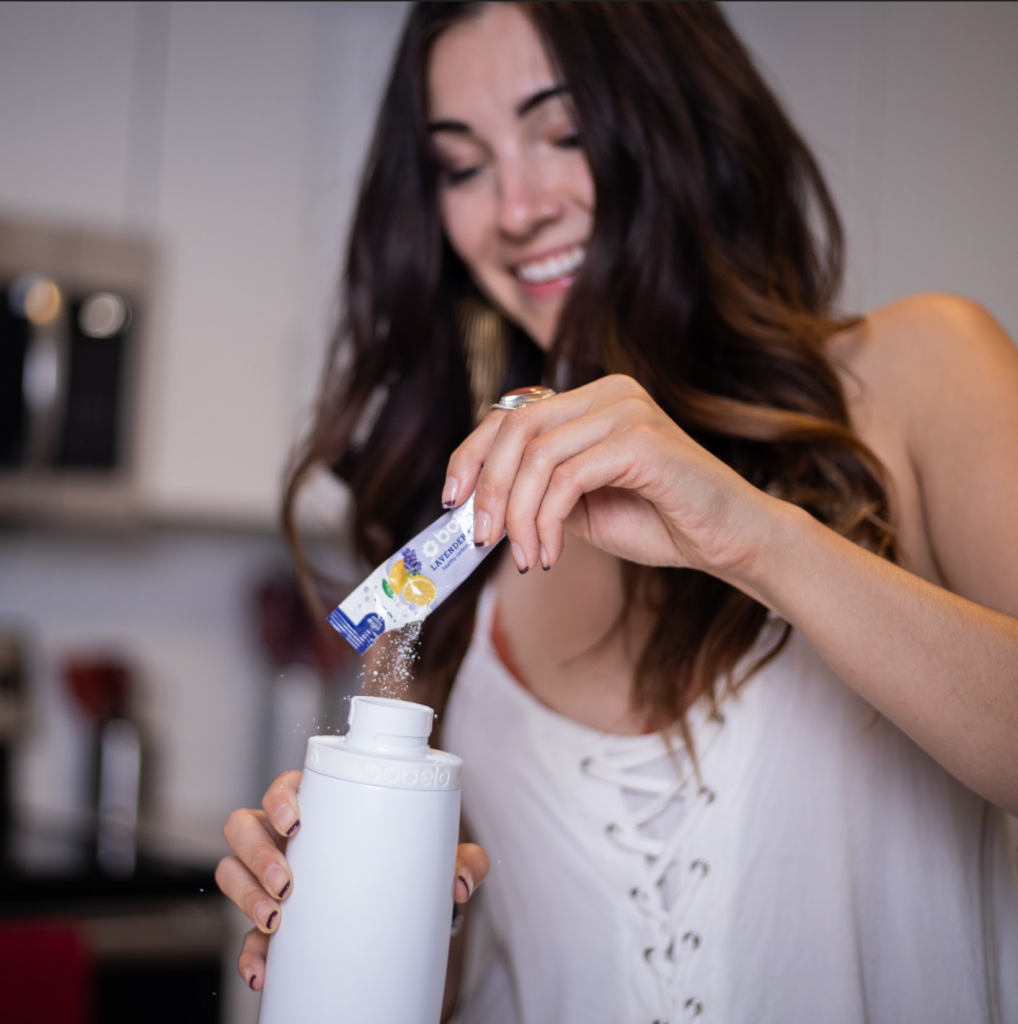 ZippiLeather is a pioneering fashion brand renowned for producing some of the finest high-end, luxury, and affordable leather garments for men, women, and kids. With an experience of more than 15 years, we have been shining as the bastion for top-quality garments that redefine fashion, create new trends and leave behind a lasting legacy. Since then, we have expanded our repertoire to include motorcycle jackets, leather jackets, blazers, coats, bombers, pants, skirts, shorts, vests, jumpsuits, rompers, dresses, and halters. ZippiLeather crafts all their leather items in 100% pure genuine and real leather.
The Darren Gygi Home Collection is a line of made-in-the-USA canvas artwork that is available in five different square sizes. It features over 500 individual images in themes ranging from sports and hobbies to outdoors to gardening, etc. And best of all, it is available with or without artwork text OR it can be personalized FREE of charge! There are over 500+ artwork options in over 17 different themes!
Gorgeous in blue and black, this toiletry bag from TrendHim is crafted from high-quality leather and waxed canvas. Features a handsome flap cover with genuine leather straps and buckles to fasten shut. Water-repellent and durable, it's built to last. The soft, cotton-lined interior offers a number of storage options: 2 zippered bags, 2 slip pouches and a press-stud fastened pocket. The larger of the 2 zipped bags are easily detachable for travel purposes. Comes with a handy metal hook for hanging upright, if you're short on table space.
Enjoy the great outdoors with Solight's collapsible solar lanterns. These unique lanterns are lightweight and provide up to 12 hours of continuous light by simply charging from the sun. Each of our lanterns pack flat so you can easily stash them in a backpack or the glovebox of your car. Our lanterns are perfect for backpacking as they are lightweight and can easily light up an entire tent or campsite. Made with recyclable sailcloth which helps provide its glow and makes it completely waterproof. Charge during the day and light all night. Clean and simple light!
This Christmas celebrate your amazing mom with this angel-like Vertical Mother's Necklace with Kids that will melt her heart! This personalized mother necklace with charms from JoyAmo is also a great Mother's Day present, for a Baby Shower Party, or as a Push Present. Amaze her with this lovable engraved necklace that will represent the strong bond that unites her with her beloved children. This mom and kids necklace is also a sentimental present for your grandmother, sister, and aunt. You can customize this Vertical Mother's Necklace with Kids by adding up to 8 kids' charms and by engraving the name on each charm.
Made-up Gossip develops and sells highly efficient, high quality, waterless personal care products, designed to eliminate single-use plastic packaging. The powdered products are formulated with minimum ingredients for maximum efficacy, and are packed in infinitely recyclable/refillable aluminum tubes. The consumers just add water at home and the powders transform in luxurious, moisturizing skincare and body products. They have 4 products: hand wash, body wash and facial cleanser, and high potency clay mask treatment. The hand soap and body wash powders are produced in a variety of fragrances to chose from, while the skincare products are fragrance-free.
"AR Dangerous Artifacts:" This 4-person futuristic augmented reality board game is adding a new level to board gaming by bring the adventure to life. You have to go on an interactive treasure hunt to find the Olmec power stones. Your journey will be dangerous, and you should be careful not to get bit by all the dangerous creatures you will encounter on the way. Since all the players are after the same thing as you, trust no one because they might be the most dangerous of all. Not only do you see the augmented reality challenges, but you will have to interact with them as well.
Heirloom is a physical book that plays your home videos and photos. The video books arrive loaded at your loved one's home loaded with sweet videos, photos and messages from you. Visit our website to upload up to 10 or 20 minutes of your photos and videos and then select from one of our 16 video book covers including 5 holiday designs (or design your own!). Heirloom then ships a video-playing book right to your doorstep loaded with your favorite moments. Video books automatically play when the cover is opened, and no Wi-Fi is needed. It's the most thoughtful gift you can send this year!
The main body of Bezgar TB141 is made of aluminum alloy material. These properties give the toy car a longer life span by making it more collision resistant. Added front car lights help to distinguish it from other RC cars. Although it is a small change on the RC truck, it means a lot to Bezgar and provides the customers with more possibilities to explore the RC fun. With four shock absorbers, they can take in small bumps with ease and resist bottoming out over large jumps. It's an ideal Christmas gift chosen by most of our customers.
To make authentic Mexican Hot Chocolate, you need traditionally made chocolate, a hand-carved molinillo, and an artisanal Mexican clay jug. Luckily, Verve has put together this Mexican Hot Chocolate gift set with all three! Cocoa is a key part of Mexican gastronomy – it's a legacy food made for sharing. By using everything in our Mexican Hot Chocolate Gift Set, your rich, complex-flavored, smooth hot chocolate drink will retain the unique aroma and nostalgic taste enjoyed for generations.
The Traguardo Wallet is a novel metal wallet features a patented, innovative, and ergonomic design that allows for one or multiple cards and cash and is *extremely* easy to use. With a compact, user-friendly design this wallet fits comfortably anywhere and is made in Michigan, USA.The Traguardo Wallet is available in four striking finishes for $120 USD with optional custom engraving. Makes a great stocking stuffer!
Make sure to gift everyone thoughtful and fun gifts this holiday season. Happy holidays from Eyes on Hollywood!