Talented actress, model, journalist, author, and public speaking coach, Irma Lake, has traveled to over 40 different countries, been in films and commercials, and even collaborated with well-known celebrities. However, Lake was not handed her life on a silver platter; she has worked hard to get to where she is today.
Born in Russia, Lake grew up in the city of Rostov-on-Don, or 'Russian Chicago' as it is sometimes referred to due to its high rates of crime, alcoholism, and drugs. Her childhood reflected that reality; she watched her uncle die of a drug overdose, was nearly raped, and was relentlessly bullied by her peers to the point of practically committing suicide at age 10. As she stood at the edge of the Voroshilovsky Bridge, the highest bridge in her hometown, she heard Gloria Gaynor's "I Will Survive" blaring from a ship down below. At that moment, Lake bravely decided to turn around and continue her life.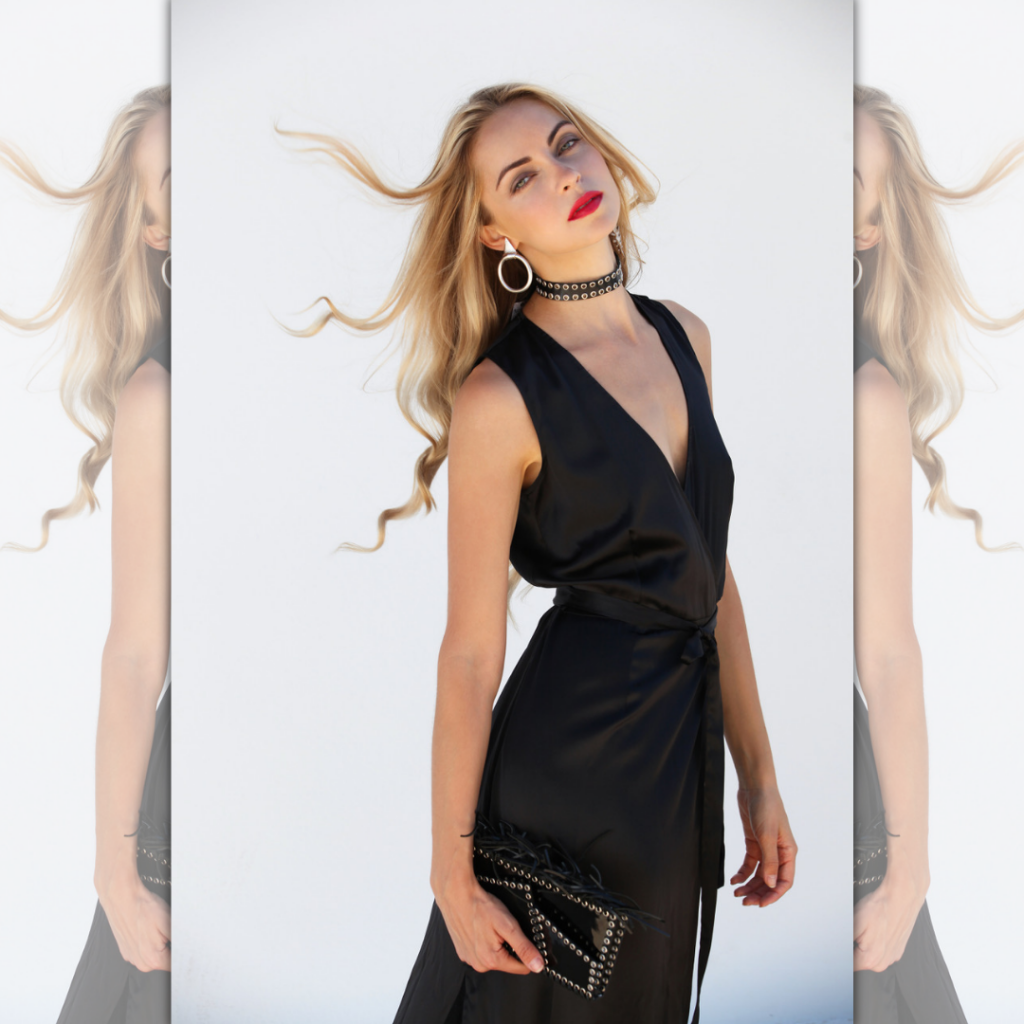 As Lake grew up in her small town, watching her determined parents work, she realized she wanted to live her life differently. Up until her teenage years, Lake was very shy and quiet, though she attended music and modeling schools in hopes of one day being a star. Over time, she gained her confidence, and her teachers noticed the potential she possessed during her concert performances. Soon, she began interviewing other performers and was even made the permanent host of the concerts.
Although Lake was encouraged to leave her dangerous hometown and immigrate elsewhere, she wanted to stay in Russia. Finally, one of her friends helped her get a modeling contract in the East, and later in the West.
Lake believes there is an opportunity for anyone with enough drive to succeed in Hollywood, regardless of nationality. "I have not seen at castings that they asked in which country you were born," she explains.
She does, however, encourage aspiring stars to learn English and to network. Still, where you network is extremely important depending on what you want your personal brand to be. If you are looking to be more exclusive, for example, only attend private parties and events.
Lake claims there are five key tips to properly networking. The first is being a good listener. Asking thought-provoking questions is important to impress others. Second, discuss topics that the other person is interested in. This will encourage others to engage in the conversation and is a way to gain their trust. Next, body language is significant; "A smile is welcome everywhere and people relax." The fourth tip is to have a sense of humor. Lake has carefully studied the art of humor, read various books and taking courses on the topic. "Find something interesting in another person, touch on some topics that excite him from the standpoint of humor," she suggests. Lake also advises to have some jokes on hand and to attend comedy shows to spark inspiration. Lastly, she notes the value of thanking the other person via text after the conversation has ended. In doing so, you begin to build a relationship with them.
In addition to networking, Lake emphasizes the need for confidence. Modeling has taught her that every single person, even the most gorgeous girls, are insecure; they notice any small imperfection about themselves. "I can honestly say that even Nicole Kidman, Jennifer Lopez and others — they all admit that they also have flaws," she argues. Lake considers this distress to be a good sense of motivation to stay in shape; she is a pescatarian and walks at least 10,000 steps a day. At the same time, she is not afraid to admit she has cellulite, something that many others would consider to be a flaw. Lake finds that the key to overall happiness is making a list of things that make you happy, so that when you are struggling with confidence or a tough situation, you can look over that list and remember those things that spark joy.
At the same time, Lake considers internal traits to be just as important as appearance. Dedication is an important drive to be successful, as well as being a good communicator. To all the famous actresses I met – Nicole Kidman, Meryl Streep and others — I asked the question, what helped them the most in their career? And they all unanimously answered that this is the "ability to communicate," she explains.
Lake's book, "From Zero to Hero: Story of Your Success," teaches readers how to be good communicators. Being eloquent is crucial to success so that you can slow down and think about what you say before you say it to not offend anyone. Lake hopes to create an educational program for children, based on her own journey. By reading her book, she says you can transform your life.
Currently, Lake is working on an upcoming movie, The Moderator. In it, she plays the role of a brave woman that is combating injustice. During the filming process, which took place in Morocco, there was a scene where Lake was so committed to getting it perfect that she accidentally fell off a cliff! Instead of being upset about the scar she received from the accident, Lake views it as proof of her dedication to her career – something she hopes others can see as well. "I want to leave a mark on history," she expresses.