Kim Kardashian is addressing accusations that she damaged Marilyn Monroe's Bob Mackie gown after wearing it to the 2022 Met Gala.
In an interview with Today, which aired on Tuesday, June 21, Kardashian, 41, told anchors Hoda Kotb and Savannah Guthrie: "I respect Marilyn. I understand how much this dress means to American history and with the Met theme being American, I thought what is more American than Marilyn Monroe singing 'Happy Birthday' to the President of the United States."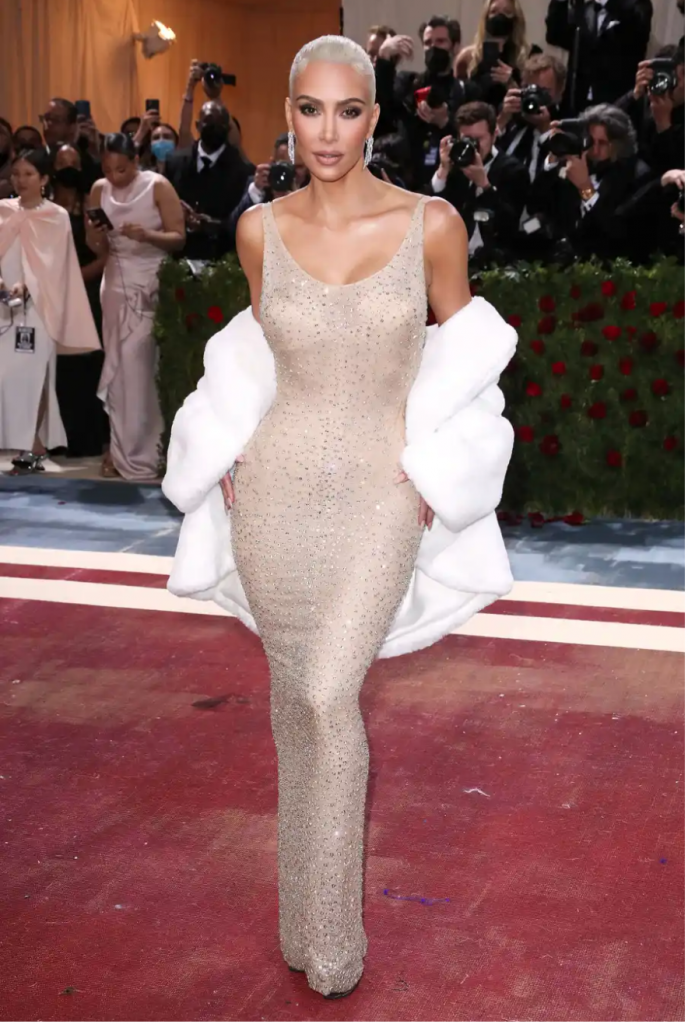 The reality star continued, "It was such a process. I showed up to the red carpet in a robe and slippers and I put the dress on at the bottom of the carpet, went up the stairs … I probably had it on for three minutes, four minutes, and then I changed at the top of the stairs."
When Kotb, asked Kardashian to address claims the dress was "ruined," the Skims founder shook her head and said, "No … Ripley's [and I] worked together so well. There were handlers and gloves that put it on me."
Kardashian also opened up about her weight loss and the backlash she received after revealing she lost 16 pounds just to fit into the look. "I looked at it like a role, and I really wanted to wear this dress. It was really important to me."
The transformation taught her a lot about her lifestyle. "Since then, I've continued to eat really healthy. I'm down 21 pounds now. I'm not trying to lose any more weight, but I have more energy than ever. I cut out so much sugar, a lot of junk food I was eating … I just completely changed my lifestyle.