From elegant and sophisticated, to sweet and playful, cherry fragrances are a vital component of any fragrance collection.
The fruit's sweetness and tartness permit brands to interpret cherry as they will; possibly evoking a romantic and warm mood, or a fresh and fruity mood. Because of cherry's wide range of scents, it can be impossible to pick-no pun intended- which cherry fragrance is right for your scent profile.
Appropriate for summer, winter, and all seasons in between, this roundup of cherry scents is sure to include your future signature cherry.
Vegan, cruelty-free, and made with naturally derived ingredients, Tabbeau Place's Cherry Saffron is a brand staple. Notes of cherry and almond with a hint of jasmine combine to create a delectable cherry scent that "infiltrates the sixth sense," according to the Tabbeau website. Gender-neutral, Cherry Saffron empowers both men and women to feel exotic and confident.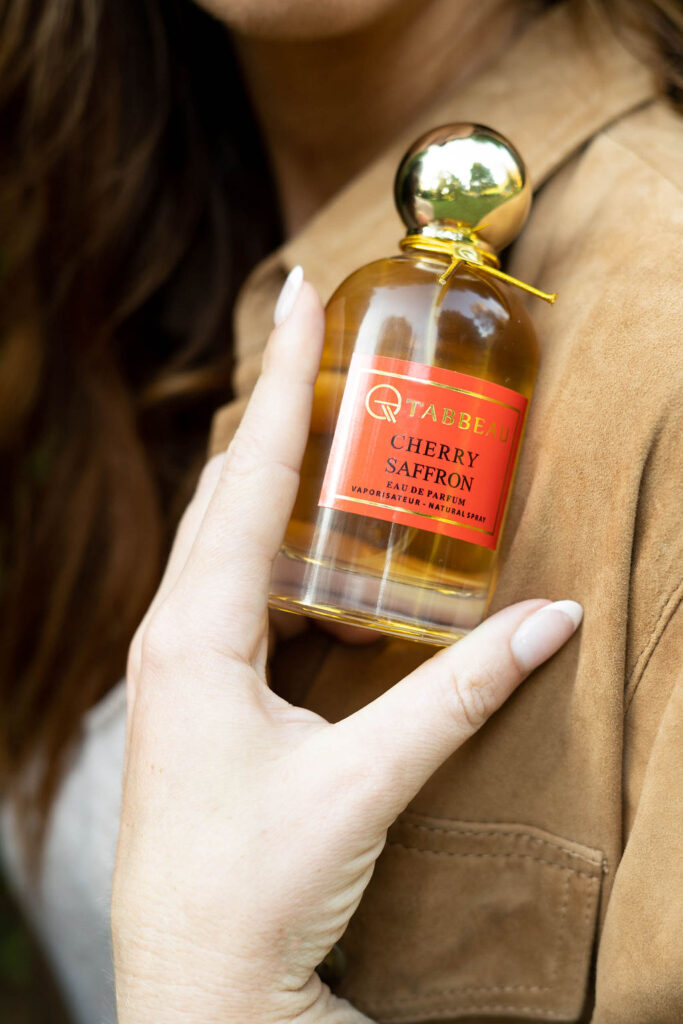 Tom Ford Electric Cherry combines ginger, jasmine, and morello cherry to create an iconic cherry scent. Electric Cherry brings to mind a playful summer fling or a flirtatious romance.  Electric Cherry is 2023's new addition to the Tom Ford Cherry line, joining Lost Cherry and Cherry Smoke.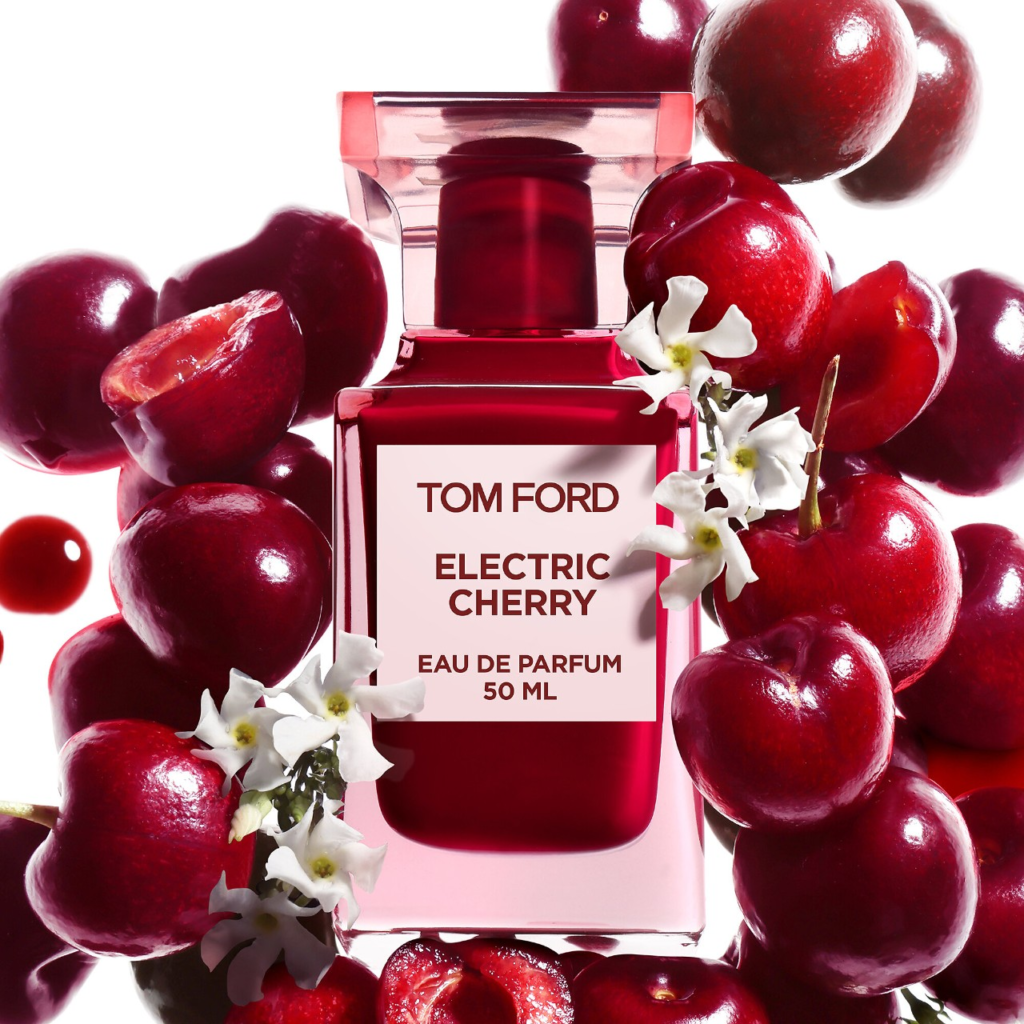 Burning Cherry by Kayali is a fruity, dark scent that brings out the wearer's wild side. An addition to Huda Beauty's line of products, Kayali (meaning "my imagination" in Arabic) is a brainchild of both Huda and Mona, Huda's sister. The sisters' passion for beauty is apparent in both Huda Beauty makeup products, and Kayali perfumes.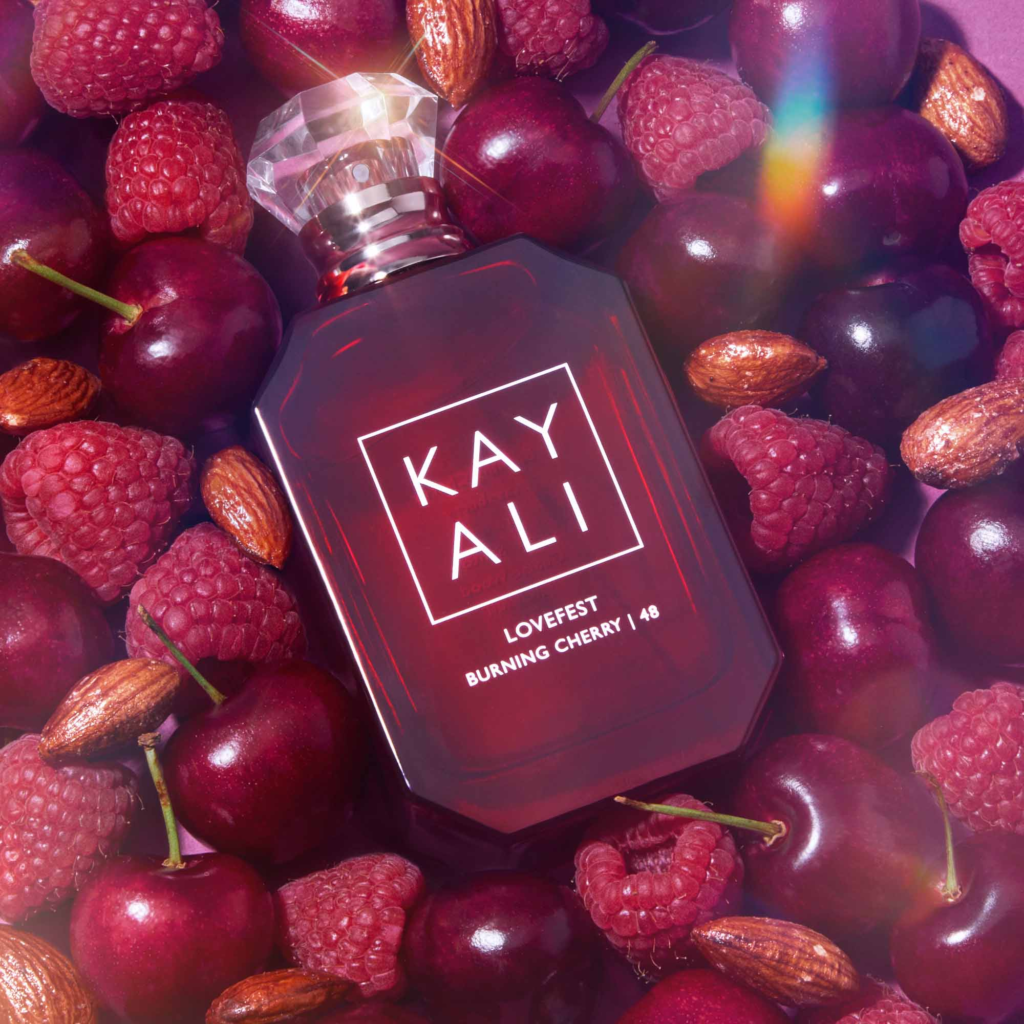 Smokey and dark, Cherry Oud by Guerlain is a oud-based perfume with a cherry center. The scent is mysterious and sexy, with a layer of cinnamon and roses. With options to personalize the bottle to your liking, Cherry Oud has a rightful spot on any cherry lover's vanity. 
British perfumer Jo Malone is known for her floral scents and playful colognes. Sakura Cherry Blossom is the brand's light and fresh interpretation of the cherry. A quintessential springtime scent reflecting the time cherry blossom trees bloom, Sakura Cherry Blossom is a bright celebration of the Japanese Cherry Blossom tree.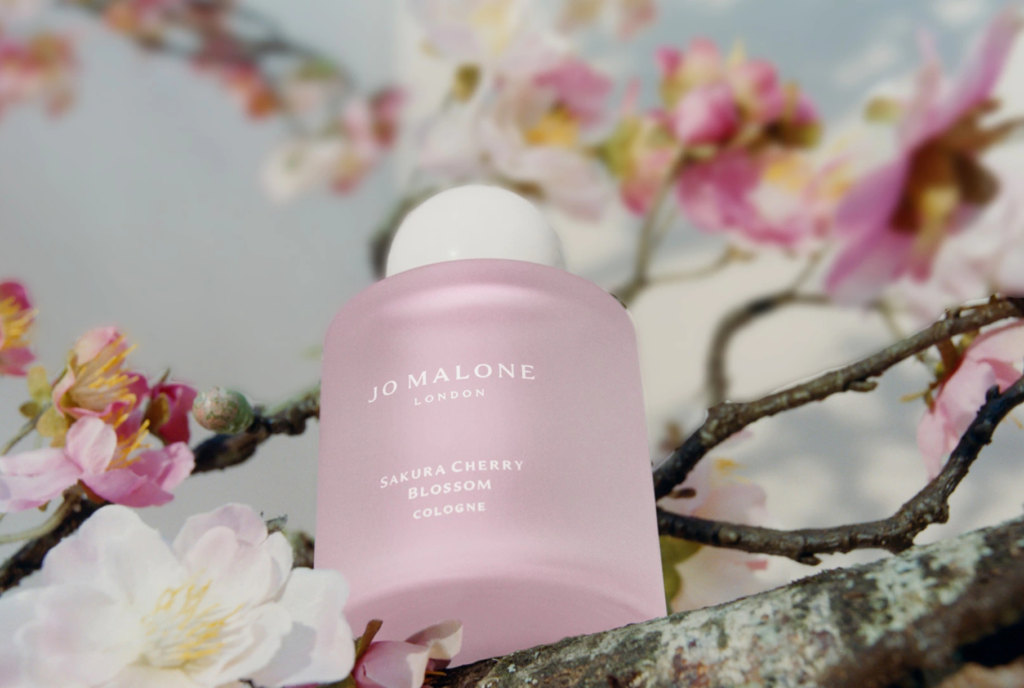 Montale Paris Intense Cherry demonstrates the versatility and the wide range of cherry scents. The dark, penetrating bergamot-based perfume is the polar opposite of Sakura Cherry Blossom, but is yet undoubtedly a cherry perfume.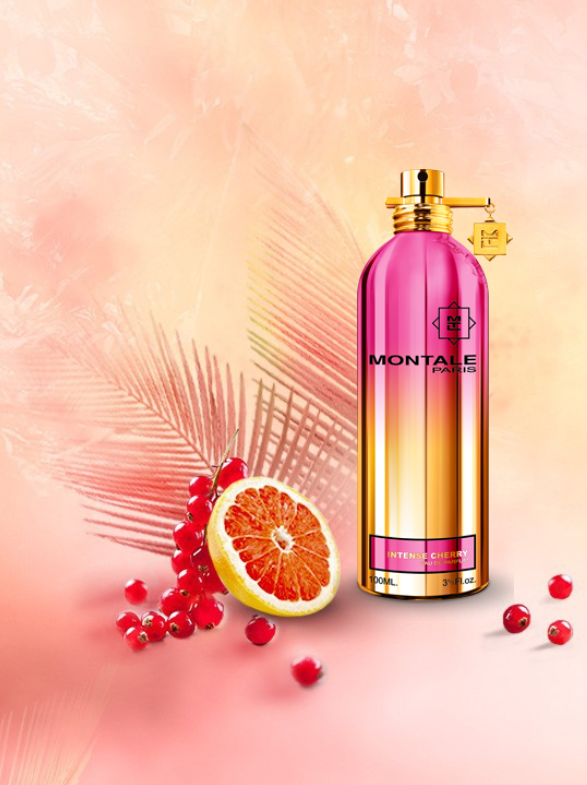 The inherent balance of sweetness and tartness grants brands the freedom to interpret cherry in various ways, invoking romantic warmth or fruity freshness. Choosing the right cherry fragrance becomes a delightful challenge due to its diverse range. These selections cater to all seasons, each encapsulating cherry's unique charm in a different way. The only next step is choosing the one for you.