Artist, Cloe Givelin, has an exciting genre-bending album coming out. Her love for rock, dance, electro-pop, and techno genres and her focus on bringing high energy to her listeners create a unique, fun, and exciting vibe that sets her apart as an artist. She is also preparing her debut album release party this month, which is a show that consists of live band and dance performances.
It's evident that her music is innovative and reflects the various experiences she's been through, including her journey as a biracial woman, relationships, the pursuit of her dreams, and the loss of her mother. These themes and emotions add depth and authenticity to her work, profoundly connecting her with the audience.
"I always love to find a unique angle to look at things; breakup is always sad until you realize it leads you to a better future, just like how I started my song" Thank you for leaving me. It's a happy breakup song. " She has said.
Being a female producer and having a decade of experience in songwriting and music production showcases her dedication and talent in crafting her sound. The fact that she can play electric guitar, keys, and harp also highlights her versatility as a musician and adds an extra dimension to her compositions. Congratulations on the success of Cloe's song "Thank You for leaving me," hitting 30,000 streams on Spotify! That's a significant achievement and a testament to her growing fanbase and the appeal of her music.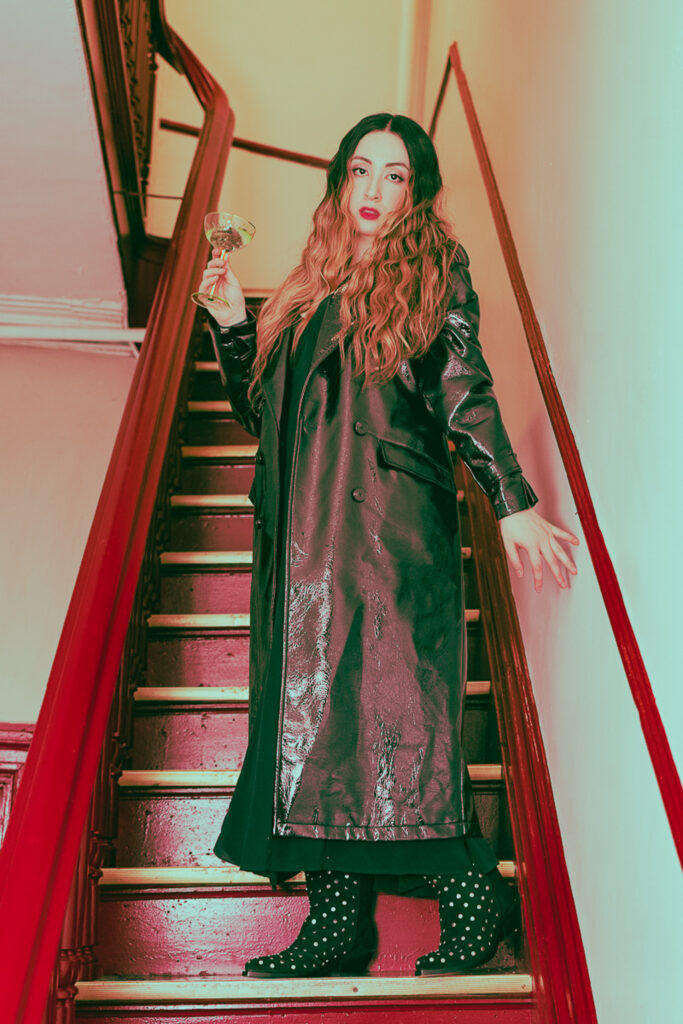 "It's funny. I just recorded another song with a similar style three days ago, another happy breakup song! I think people would love that one too. It's the kind of song that you would feel hyper and happy after listening to it. It's called 'We're over'". It is coming out in one week."

Cloe Givelin
Living in New York City, a city known for its vibrant music scene, offers plenty of opportunities for collaborations with talented musicians worldwide, bringing exciting surprises to her music. As she continues working in the studio and putting the finishing touches on the album, she remembers to embrace the creative process and the journey it takes her on. Music is about expressing yourself and connecting with others, so keep that passion and energy alive in your work. 

Best of luck with your album release next month! Your dedication and determination will pay off, and I'm sure your listeners will eagerly anticipate the final result of your hard work. Keep rocking and sharing your unique sound with the world!


Check out her new releases here and here.
Cloe's Instagram and threads: @cloegivelin