After Britney Spears acted insane at a restaurant Friday, she posted a video to Instagram of her flipping off the camera.
Among other crazy dance moves, hook 'em hands, and hair flips, Britney's Instagram video must have been a retaliation to other diners at Joey in Woodland Hills filming her. She was speaking gibberish and was speaking to herself, even after husband Sam Asghari stormed out of the restaurant. She then held up a menu to her face, realizing that other restaurant patrons were filming her. She soon left with her bodyguard.
The pop star was forced into a thirteen-year conservatorship against her will by her father. She was reportedly diagnosed with bipolar disorder, forced into mental institutions against her will, and forced to take medications against her will. She has been very vocal about her struggles with mental health, especially after the conservatorship ended in late 2021.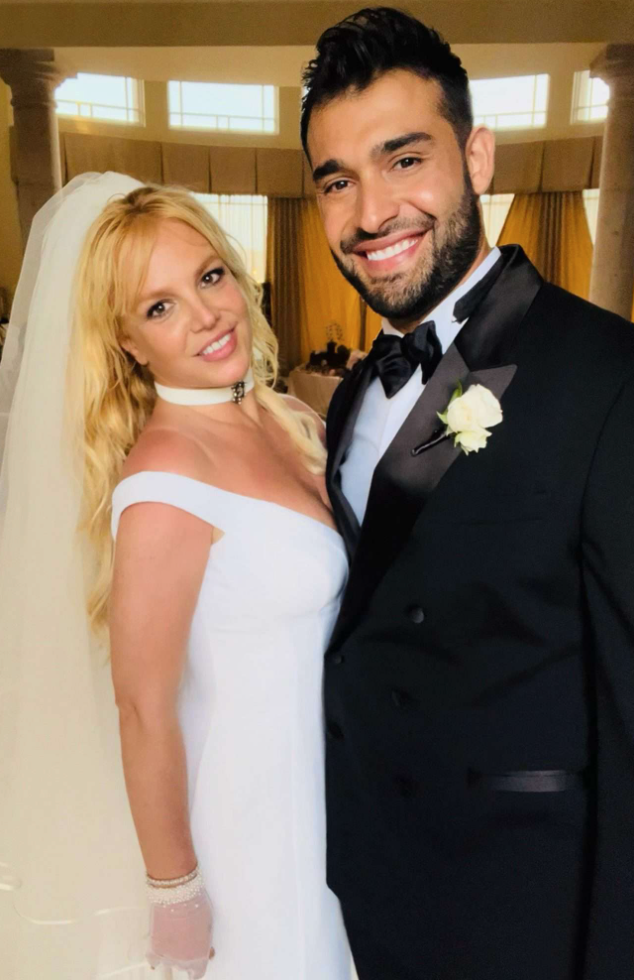 The couple has not since addressed this incident on social media.