Taylor Swift has recently spoken about how close she is with her ex Taylor Lautner and his wife, also named Taylor Lautner.
Lautner appeared in Swift's "I Can See You" music video last month, and the singer let us know about how close she is with him and his wife. The three amigos even went on to poke fun at their shared first name by recreating the iconic scene of the trio Spider-Man meme in a behind-the-scenes photo shared by Swift.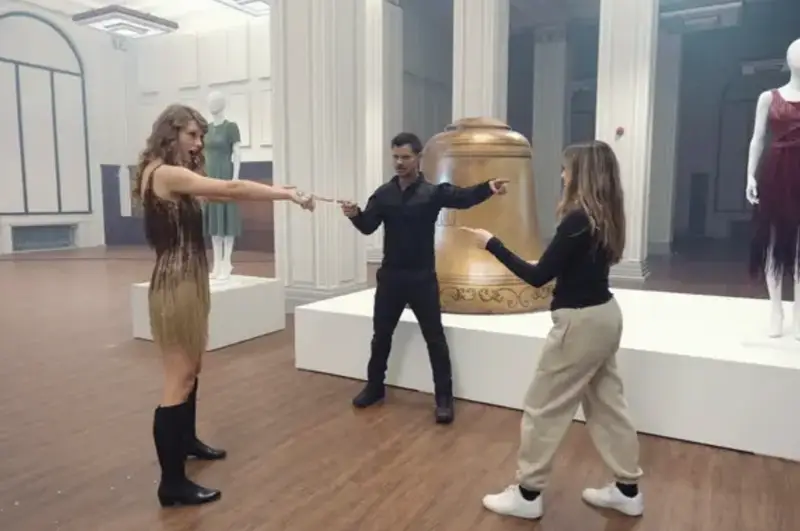 The fans went crazy and it is pretty clear that Swift isn't frenemies with all her Exe's.