Hollywood's newest sensation, Brandon Lessard, is set to captivate audiences in 2024 with his leading role in the western drama thriller "The Unholy Trinity". Following his remarkable portrayals in "The Plantation", "Robert The Bruce", and "Murder at Yellowstone City", Lessard's journey to a debut leading role marks him as an emerging star of exceptional talent.
The Virginia-born, LA-based actor will portray Henry Broadway, a character embroiled in a quest for justice, forced to confront the man who wronged his father. The film boasts an impressive cast, including Samuel L. Jackson and Pierce Brosnan, setting the stage for a cinematic tour de force.
In an insightful interview, Lessard shared his profound connection with his character. "It's hard to not get incredibly attached to the character," he explained, revealing his seven-year long journey with the 'Unholy Trinity' script. "Henry fuels my desire to always improve upon myself… Even if it takes seven years to finally begin filming."
Lessard's selection of roles showcases his penchant for intriguing narratives. Known for his affinity for horror and crime thrillers, he continually brings diversity to his performances. From playing a father in "The Plantation" to a Mercenary Commander in "Classified", his versatility shines through. Reflecting on role transitions, Lessard said, "I purge myself of the work I did to portray that character… That way, I'm not bringing a previous performance into a new project."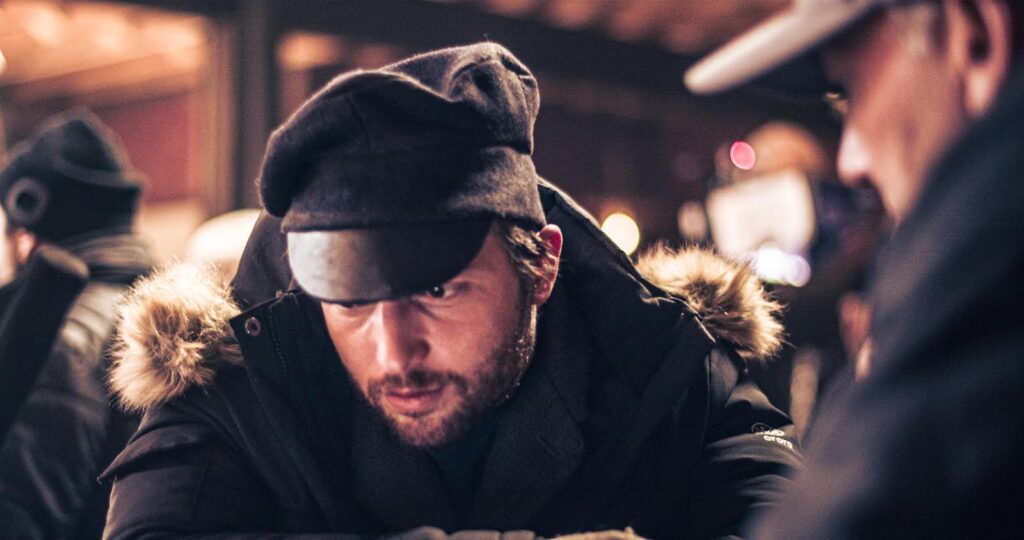 The collaborative spirit on the 'Unholy Trinity' set was a highlight for Lessard, especially the contributions of Richie Gray and Thomas Stanton. "They have helped mold my performance… and the advice and guidance that they have both provided is something that I will carry forward," he stated with gratitude.
Looking ahead, Lessard's career seems poised for exciting new ventures. From his early days in "Broken Ghost", his growth as an actor is evident. "I've gotten much better at staying in the moment and being my character," he admits, signaling a newfound depth in his acting.
Reflecting on his role as Carney in "Robert the Bruce," Lessad acknowledges the impact it had on his preparation methods, contributing to his effective portrayal of Henry in "Unholy Trinity." He notes, "It helped me establish my checklist of things I use to prepare for any role. Namely, what sorts of events were going on at the time of my character's life?… What sort of skills do they have and how can I learn that skill to portray it on screen?" He emphasizes the importance of understanding the character's background and beliefs as well.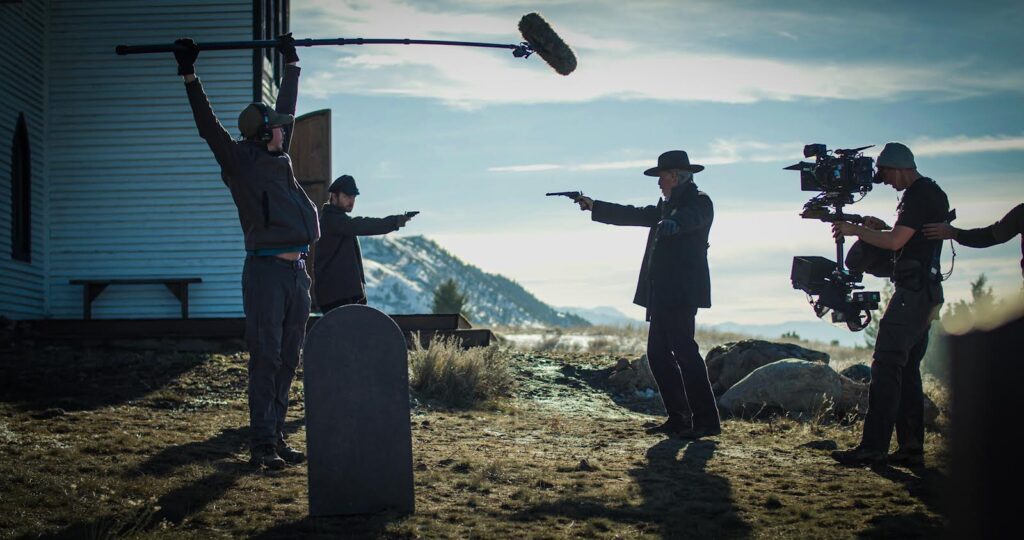 "The Unholy Trinity" is set in 1870s Montana, and historical accuracy holds immense importance for Lessard. He details, "I did a lot of research on the weapons and dress of the period to make sure I looked accurate through the film… The accuracy of the period is especially important since my character is a city kid who travels into the frontier so he wouldn't be as familiar with the lay of the land as other people would be."
Addressing the potential impact of "Unholy Trinity," Lessard hopes audiences take away the lesson that fate is ultimately in their hands. He distinguishes the film from typical Western dramas, portraying Henry as a character that is not initially a "bad ass" but eventually evolves into one, offering more of an origin story.
For aspiring actors, Lessard's advice is simple – make a short film with friends. He encourages staying creatively engaged during the waiting periods in the industry, emphasizing the invaluable experience gained through hands-on projects. As Lessard reflects on his evolution as an actor, he notes increased comfort with the process, allowing for better performances. "In terms of where I'm heading next, I don't know what project I might be on, but I plan on bringing 100% to everything I do."
With hints of future roles set in medieval Europe and World War periods, Lessard's passion for historical narratives is clear. "There are so many people who have lived fascinating lives whose story has not been told yet," he muses, promising an enthralling path ahead in his career.
Undoubtedly, Brandon Lessard is a name that will resonate in Hollywood for years to come. With "The Unholy Trinity" and beyond, his star continues its meteoric rise.