For over three decades, Cinemagic has provided young minds the opportunity to learn about creative industries and create films of their own. On June 28th, Cinemagic is hosting its Los Angeles Showcase gala, joining forces with Northern Ireland Connections as the capstone of a week-long experience for attendees ages 15-21.
Cinemagic last hosted its gala in LA back in 2019. This year's gala will be hosted by Actor Jenn McGuirk and Darren Kennedy (BBC's You Are What You Wear).
The Cinemagic Film and Television Festival for Young People was founded in 1989. Since then, the program has expanded to host events in Belfast, New York, Dublin, Los Angeles, and the Middle East, as well as online.
Students from 40 different schools across Belfast and LA will be participating in Cinemagic LA.
At the gala, held at the Fairmont Miramar Hotel & Bungalows in Santa Monica, the students from Belfast and Los Angeles will be celebrated for their achievements and continue to learn from working professionals.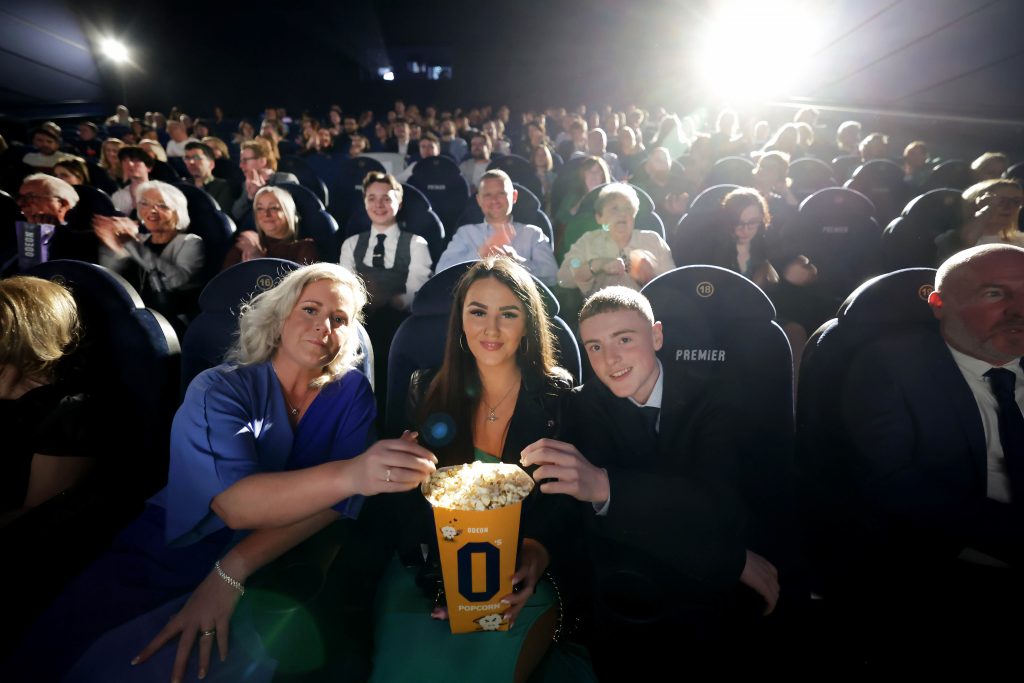 Producers, talent agents, screenwriters, and cinematographers, will come together to give the teenagers different points of view ranging from the musical theater industry to television broadcasting.
Each teenager representing Belfast in LA will be an IGNITE graduate. IGNITE, created by the George Best Belfast City Airport, is an educational experience for teenagers from any and every background that assists in career development and focuses on different life skills.
Professionals from the industry taking part in the IGNITE program include screenwriters Adam Lorenzo and Ryan Rowe (The Late Late Show with James Cordon) and producer James Longman (The Morning Show).
Cinemagic CEO Joan Burney Keatings spoke about how she believes Northern Ireland Connections' participation will allow the program to thrive. "Uniting young people from the George Best Belfast City Airport's IGNITE program in Northern Ireland and students in Los Angeles to collaborate with the film industry ignites so much creativity and learning, and together with Northern Ireland Connections, we can inspire and motivate the next generation of creatives," Joan says confidently.
The head of Northern Ireland Connections, Moira Loughran, expressed similar hopes. Moira adds, "[we are] Delighted to be partnering with Cinemagic as a sponsor of the Los Angeles Gala as we see it as a fantastic opportunity to be able to help and showcase the immense talent of our young people from Northern Ireland."
Besides festivals, Cinemagic also produces feature and short films, most recently releasing Abia, which focuses on gender-based violence. The project partnered with Jordanian NGO Generations for Peace. Like many other Cinemagic projects, this film exemplifies the company's efforts to allow young people to speak out on issues they're passionate about.
Some of Cinemagic's past short films explore homelessness and climate change topics.
Cinemagic's events have drawn the attention of many notable attendees in the past, including Pierce Brosnan, Colin Farrell, Saoirse Ronan, and more.
Be on the lookout for creative media sure to escape from the talented young minds attending the gala.