You may be asking, what exactly is a George Clooney dress?
A George Clooney dress is exactly what it sounds like; a long, flowy black dress with (framed) photographs of George Clooney all over the bodice and skirt. Considering Roberts and Clooney recently worked together on the 2022 romcom Ticket to Paradise, which came out this past October, this dress could be considered a tribute to the renowned actor.
The dress, a Jeremy Scott Moschino creation, turned heads at the Kennedy Center Honors. Clooney was being honored for his humanitarian work and artistic achievements, and Roberts wanted to honor her friend by plastering his face all over her gown on the red carpet.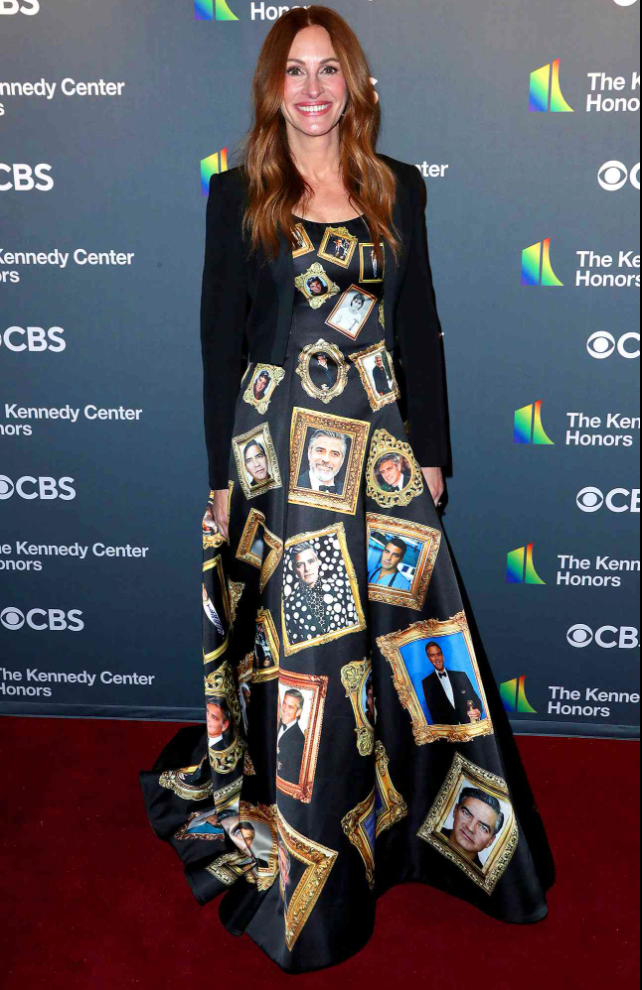 Clooney, 61, attended the event with wife Amal Clooney. The attorney was dressed in a sparkling silver Valentino gown, complete with a silver clutch and pointy silver pumps. Glamorous as always, she was rocking a bold red lip. Amal and George made the picturesque red carpet couple.