Leave the man alone!
Jonathan Scott, 45-year-old HGTV star, is feeling the public eye all day, every day for not formally sealing the deal on his four-year long relationship with Zooey Deschanel. In an interview with ET Canada with his twin brother Drew Scott, he joked about dodging the big question from everyone left and right. The Property Brothers star actually joked in the interview,"Yes, in fact, this is that one for today."
But how did Deschanel and Scott actually meet each other? They first met when appearing on an episode of Carpool Karaoke with their siblings. From there, their romance blossomed in September 2019 (just a few short months after the New Girl alum's split from ex-husband Jacob Pechenik, whom she shares two children with). In November 2019, the pair made their first red carpet appearance together at the Critics Choice Documentary in NYC.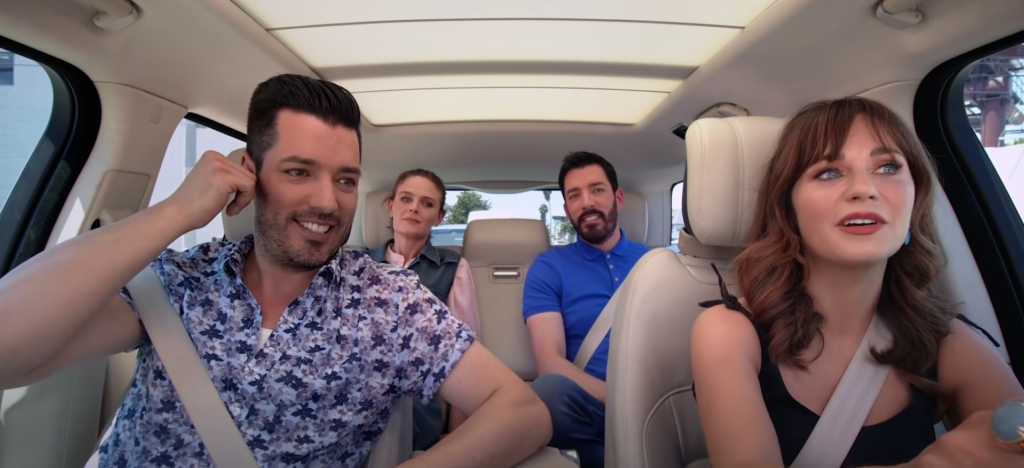 Friends suspect an engagement is on the way, a source told Us in January 2022. Either way, the couple is absolutely adorable and make great parents to Deschanel's children. In fact, three months before they met, Scott had a tarot reading done telling him that he was going to be a father within the year. Doubtful, Scott shoved the information out of his mind… until he met Zooey and her two children. "We then started dating, never even thought of it until all of a sudden — I was the insta-dad."