American Actor, Producer, John Hickman is known for being on movie sets with actors such as Bruce Willis, Nicolas Cage, Al Pacino and many more.
Hickman has starred in feature films, popular TV series including The Vampire Diaries, and America's favorite Hallmark Classic Holiday Films! Aside from film, he is also involved with the Founder Program at the University of Alabama Athletics and has awarded scholarships each year to student athletes! John also finished a term on the SAG Awards nomination committee, where he reviewed and recommended movies! Read more as John talks about acting and his latest projects!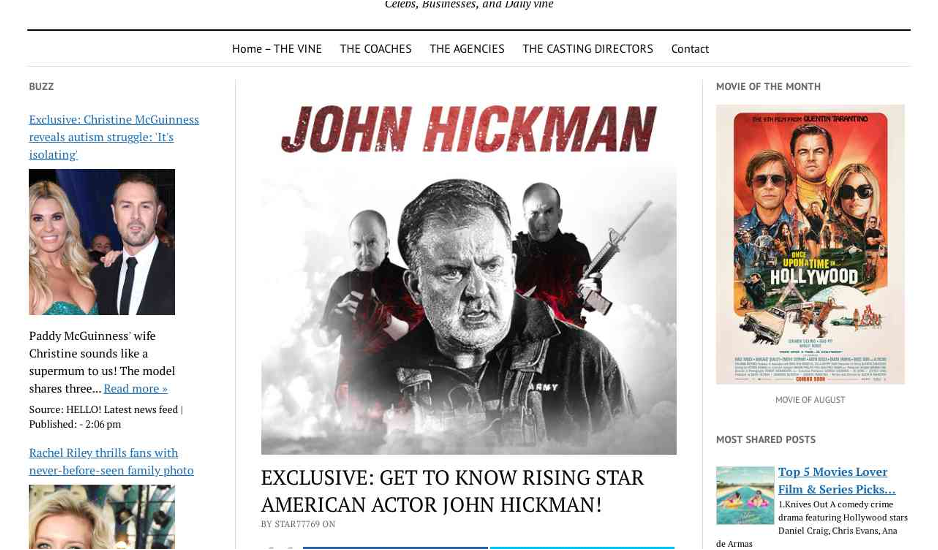 John Hickman Talks Acting & Stunts
"Comedy and action roles are my favorite. I started doing a lot of my own stunts at age 44. I have a new respect for stunt guys."

John Hackman Celebz Interview
John Hickman has impressed on screen and is also known for being an executive producer and co-producer on "Jiu Jitsu", "The Pretenders", "Class Rank", and "All Mistakes Buried". It is confirmed on IMDB that John is in pre-production and post-production status on two new feature films. Stay tuned for more and follow John Hickman on his official social media sites to keep up with the latest!