All things considering… not bad.
After several bombs dropped from the Duke and Duchess of Sussex-their six-part Netflix series, Harry's book, and Oprah interviews-it's no wonder that every one of Harry and Meghan's interactions with the Royal Family is scrutinized to the nines. From the late Queen's passing to King Charles's coronation, every move has become calculated step for these ex-Royals.
On May 6, 2023, Britain welcomed a new monarch with mixed opinions from everyday Brits and the Royal Family. Meghan, staying in California with her children, is prepared for Harry's return to celebrate their son Archie's fourth birthday. But, Harry was present to celebrate the occasion with the rest of the clan, with relentless paparazzi on him at all times.
Harry entered the cathedral behind his cousin, Princess Eugenie, husband Jack Brooksbank, and their father Andrew, all sitting in the same row. The Duke of Sussex was wearing a three-piece Dior suit complete with custom coattails, with military medals pinned to his chest.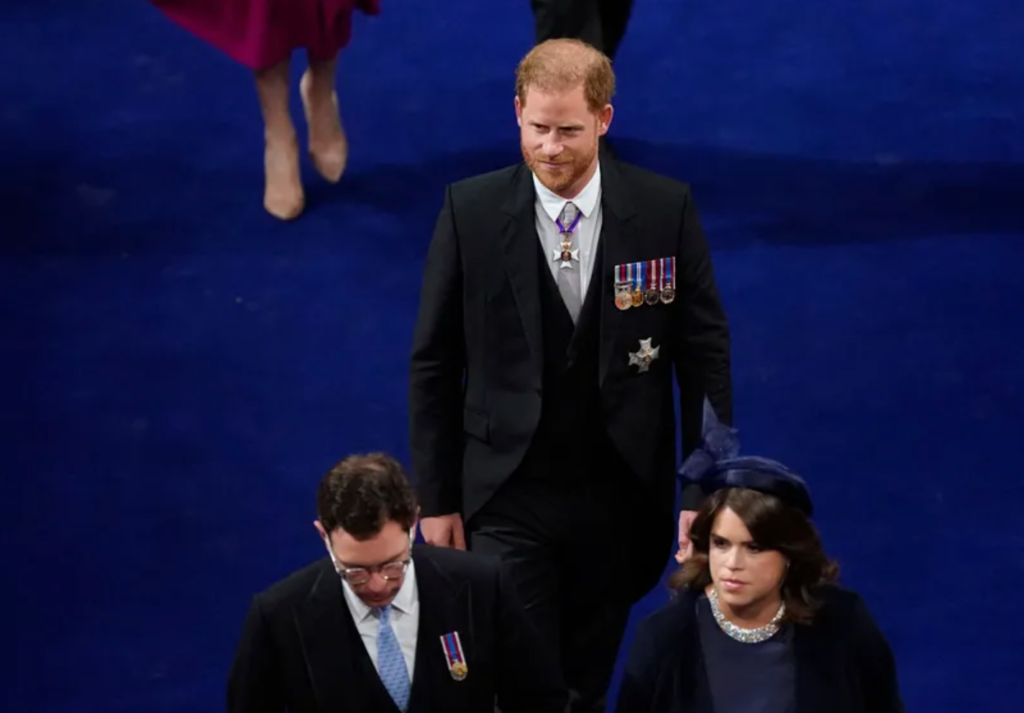 A source has told People that Harry and the King are on good terms, and that Harry misses his home. But, he has settled in California with Meghan and his children, away from the chaos.