As Mother's Day approaches on May 8, you might be thinking about where to buy a picture frame, flowers or searching for a "Best Mom Award". Although she might say she loves it why not give her something original that would last forever. You can celebrate your mother, mother-in-law, grandmother, beloved aunt, or anyone special to you. This unique Mother's Day gift idea is sure to WOW her!
Bring My Song to Life was created as a solution to help people looking for creative and unique gifts. Whether you are celebrating someone's birthday, an anniversary, wedding day, a beautiful friendship, graduation, Mother's Day or Father's Day they will help you bring to life the perfect song to say exactly how you feel. When we came across this site we knew our readers would love it!
They have created more than 6000 songs and worked with some of the biggest names in the music industry. "We've been asked by songwriters to create personalized music with lyrics for the Celebratory events. You can even hire a celebrity singer to customize a song for you."

Creators Chris Erhardt and Mylène Besançon
Here are some of the features you can purchase for Mother's Day this year:
FIRST- Choose a package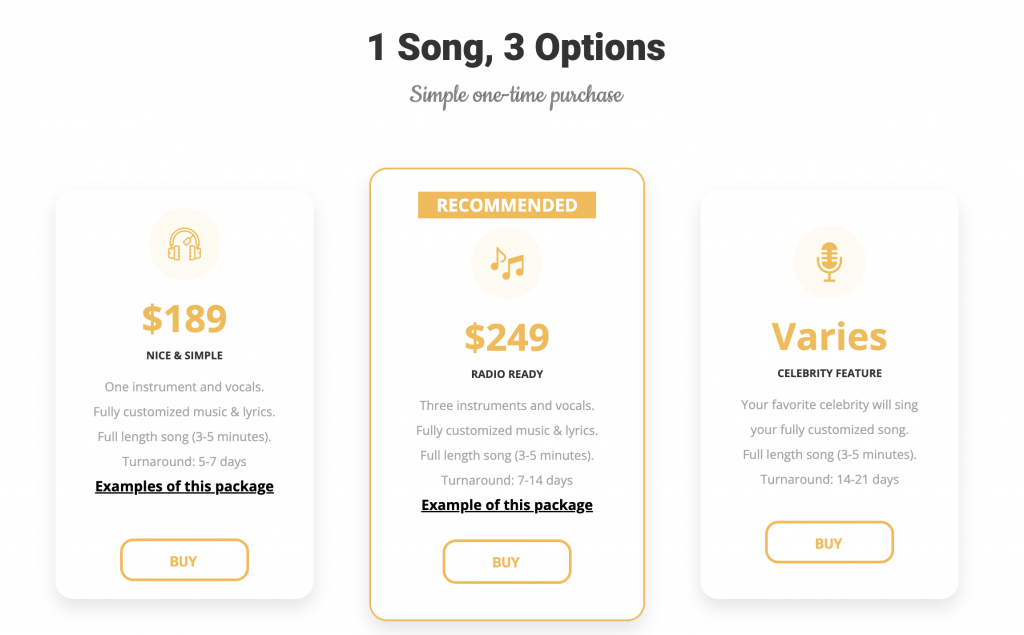 SECOND- Choose your genre, style and singer. Next, tell them about you or the person you want to surprise.
THIRD- Personalized Music & Lyrics
Bring My Song To Life is fully owned and operated by Tunedly, one of the market leaders in the music industry that produces music for professional songwriters. Mathew Knowles, father of Beyonce, is an advisor of Tunedly and his advise has also been very effective for Bring My Song To Life.
Find out if Bring My Song To Life is the right gift for your Mom this Mother's Day!