Drake fans who want an inside look at the rapper's teenage musings now have the chance to do so… but for a hefty price tag.
The three notebooks these lyrics were found in were reportedly written around 2002, and were rescued from a dumpster outside the rapper's family furniture factory, where Drake worked as a teen. The lyrics are being auctioned off by Moments in Time Auction House, where the starting bid is $20 thousand. Included in the notebook are lyrics to a song titled Come Spring (similar to Come Winter, off the mixtape Room for Improvement).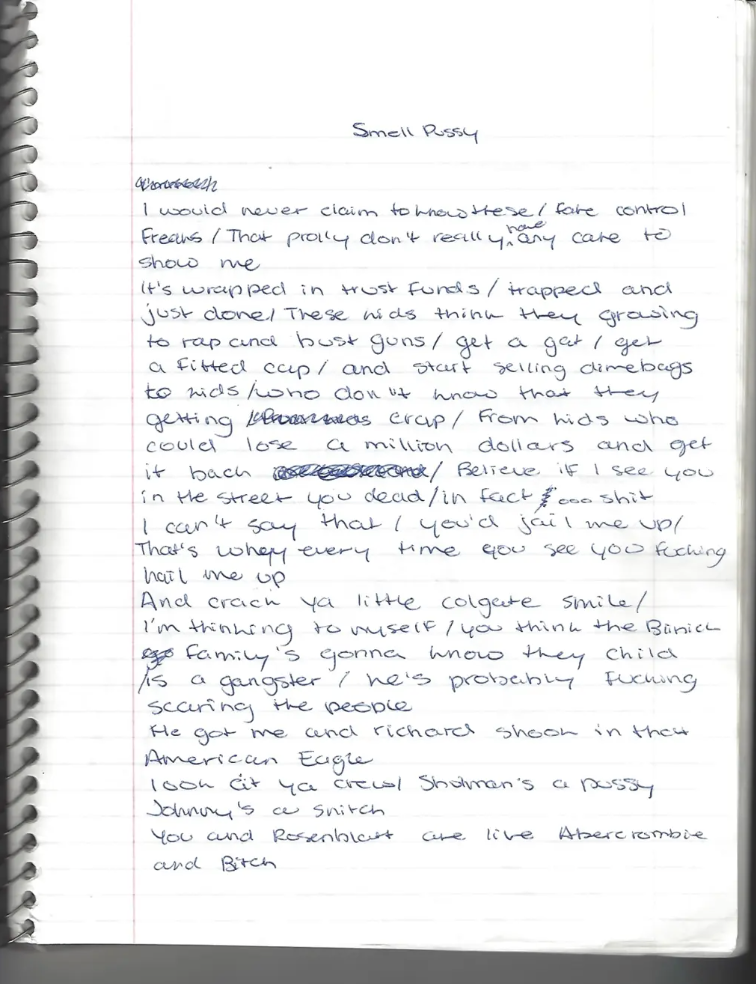 Two pieces of writing have already been sold to superfans of the rapper for an undisclosed price, and a note Drake wrote to his mother Sandi Graham have been sold for $7,500.
2022 was a prolific year for Drake, as he released Honestly, Nevermind (his seventh studio album) in June, and in November released Her Loss, a collaboration with London-born rapper 21 Savage.