Picnics are a wonderful way to enjoy nature and spend quality time with loved ones.
To ensure a stress-free outing, proper planning and packing are essential. Whether you're heading to a park, beach, or countryside, here are five essential items to bring on a picnic.
Picnic Basket or Cooler:
Invest in a sturdy picnic basket or cooler to store and transport your food and beverages. This essential item keeps your goodies fresh and prevents any spills or spoilage.
Blanket or Mat:
Bring a comfortable picnic blanket or mat to provide a designated space for lounging and dining. Look for one that is waterproof and easy to clean, ensuring you can enjoy your picnic without worrying about dampness or stains.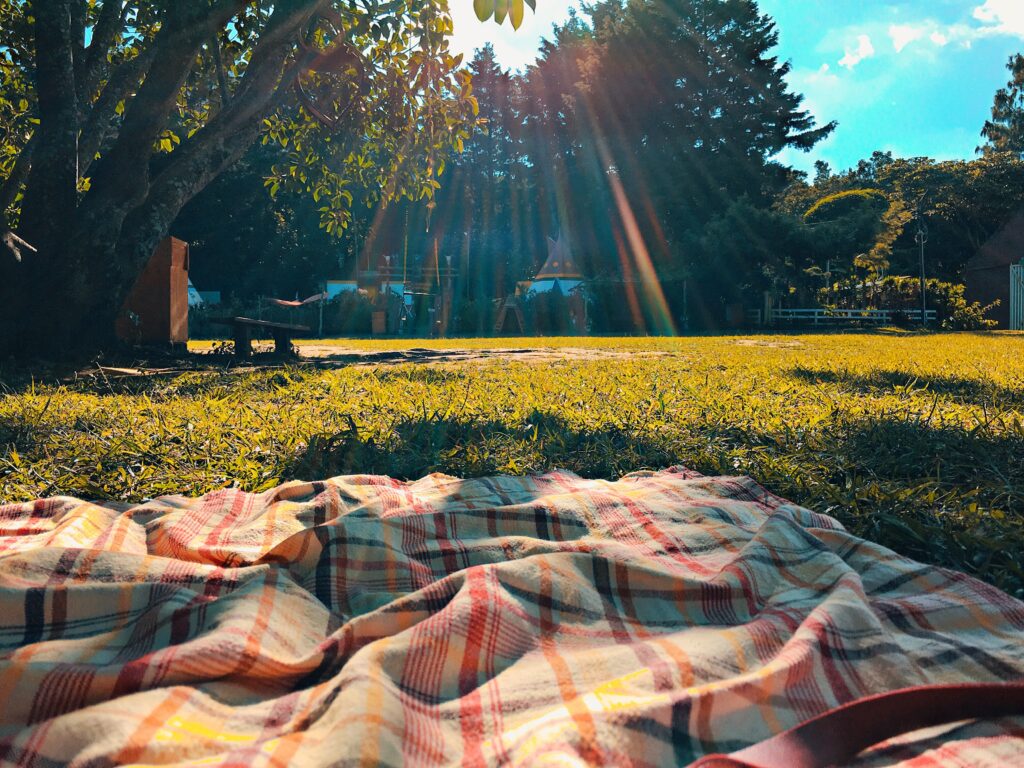 Utensils, Plates, and Cups:
Pack reusable or disposable utensils, plates, and cups for a hassle-free dining experience. Opt for lightweight, eco-friendly options that are easy to carry and dispose of responsibly.
Sun Protection and Insect Repellent:
Shield yourself from the sun's rays with sunscreen, sunglasses, and hats. Additionally, bring an effective insect repellent to avoid pesky bites. These items ensure a more comfortable and enjoyable time outdoors.
Food and Drinks:
Prepare a variety of finger foods, sandwiches, salads, and fruits that are easy to eat. Don't forget to pack refreshing beverages such as water, juices, or a chilled bottle of your favorite drink.
By packing a well-stocked picnic basket or cooler, a comfortable blanket, utensils, sun protection, and delicious food and drinks, you can create unforgettable memories on your picnic. These essential items will ensure a pleasant and enjoyable outing with your loved ones. So, grab your essentials, pick a beautiful outdoor location, and embark on a delightful picnic adventure.