Out with old, in with the "Ye".
Kanye West has officially filed a petition to legally change his name to "Ye" according to legal docs obtained by The Associated Press. No middle or last name, just Ye.
This comes almost three years after the musician and fashion designer created an album titled "Ye" and tweeted about changing his name to it.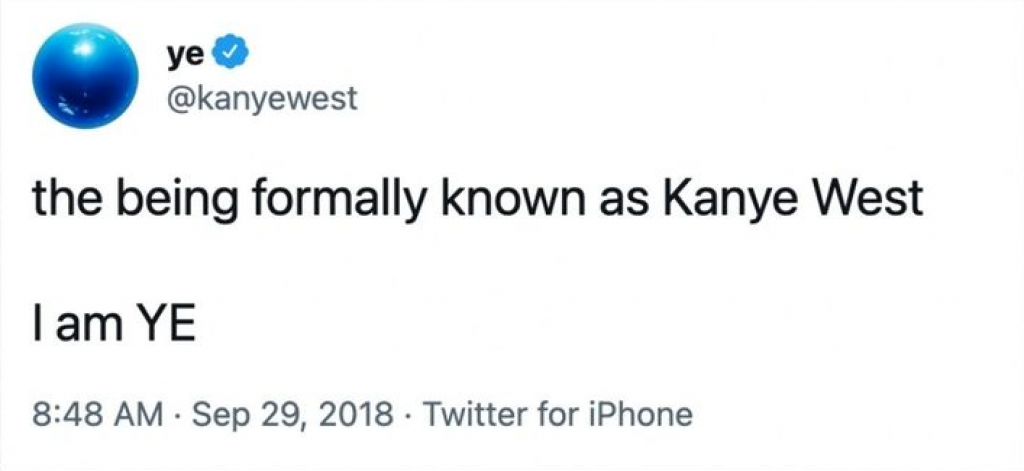 In order for the name change to go through, a judge must sign off on it. But, name changes are common in California and usually go through, unless there's proof the name change is designed to commit fraud.
So, chances are very high that Kanye Omari West's name will be officially shortened to Ye.
This shouldn't come to much surprise since Kanye West has been going by this moniker for many years now. Ye is a shortened version of his first name and also has a religious significance to him. He believes "ye" is the most common used word in the bible and that it means "you".
He's been using this nickname since at least 2012, when he was referred to as Ye in the hit single "Clique" by Jay Z and Big Sean. He also uses the name on most social media accounts. And he tweeted about changing his name in 2018.
But, it is interesting that he's dropping "West" from his name, since he's shown pride in his family heritage.
Meanwhile, Kim Kardashian West has not removed "West" from her name amongst filing for divorce.