Zendaya once again has the Internet buzzing with her fashion and style choices.
This time, her new haircut broke Instagram on August 22nd, where she unveiled a haircut that paid homage to the 1990s. Drawing inspiration from the beloved Friends character Rachel Green, Zendaya's hair makeover is nothing short of a nostalgic masterpiece.
Captivating her Instagram followers with a single image, Zendaya's new haircut is a brilliant homage to "The Rachel," a hairstyle that became a hallmark of the 90s thanks to its prominence on the silver screen. Accompanying her snapshot with the caption, "Needed a little refresh," Zendaya showed the world that she, too, loves a little bit of nostalgia (and Jennifer Aniston). But beyond a simple change in appearance, Zendaya's embrace of this vintage aesthetic showcases her innate ability to combine classic styles with her own modern twist.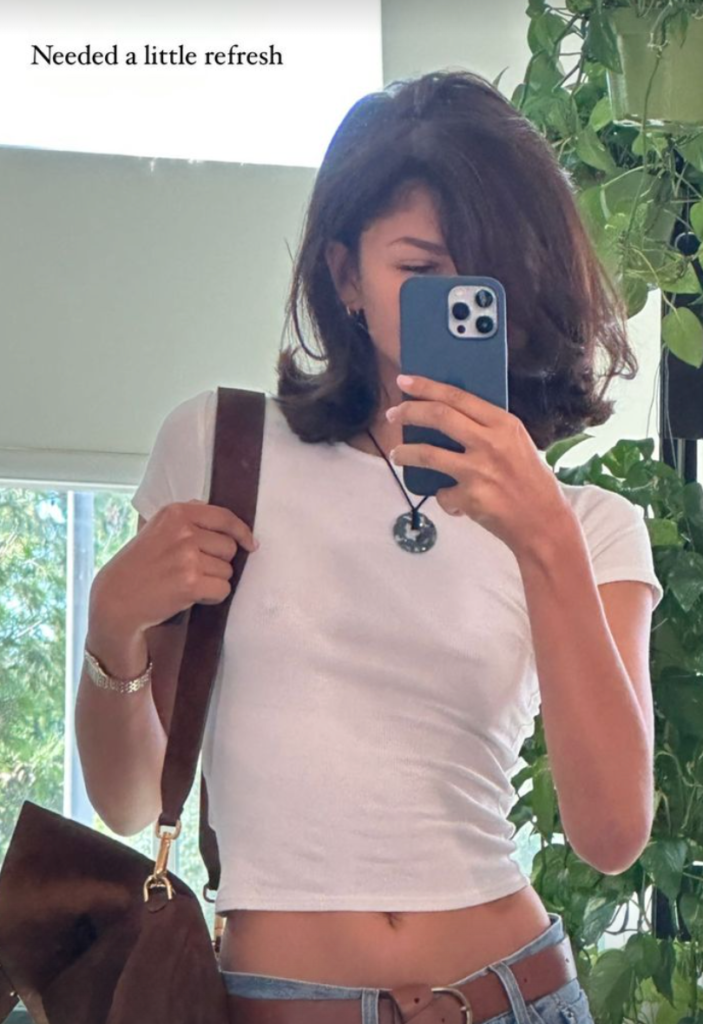 With her new 'do, Zendaya not only flaunts her fashion prowess but also underscores the cyclical nature of trends, where the past continually inspires the present. As the multi-talented Zendaya continues to make her mark in the entertainment world, her latest transformation stands as a stunning reminder of the timeless allure of an era gone by.