Singer and YouTuber Rebecca Black released a new item to her merch store – a limited edition nude playing cards, and get this, the deck sold out in minutes.
On June 11, Rebecca Black went on Instagram to announce her new playing cards and demonstrated the deck, although it was censored. You couldn't see anything, but in less than half an hour, the entire stock was sold out and the singer went on her Instagram Stories to the celebrate the huge sale. The story is now gone, but in it, she wrote "Less than 25 mins damn! So y'all really want this ass huh! Why didn't ya just tell me!".

The deck cost $30 and was designed by artist Weston Allen. The art was drawn by Slick Satan who is well known for his pin-up style of drawing. So, for those who were expecting nudes of Rebecca Black, you'll be left wanting more because the card faces are mostly likely to be all drawn. It certainly didn't help that the video had the images pixelated, but the nude art would probably be of Rebecca Black.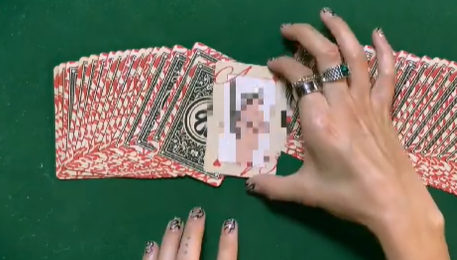 It's unknown if and when the deck of cards will be restocked anytime soon as Rebecca Black hasn't said anything yet.
Fans took to Twitter to share their reactions of the deck of playing cards and how fast they sold out. Many were laughing and poking fun at the sheer concept while others were complaining about not being able to purchase a set.
The card deck came at an interesting time back in late May, as the singer announced her new album "Rebecca Black Was Here" is set to release on June 16. Her new song, "Worth It For the Feeling" seems to have been the inspiration for the playing cards as the music video is centered around a poker game with Rebecca being the artwork for the Queen of Hearts.
Her upcoming album is set to be a very emotionally revealing work as Black said in an interview, "It's been important to me to create as much of a distinct world/era for each single on my upcoming project as I can…"

She later goes on to say that "This year has really been a reintroduction of not only where I'm at in my music but really everything surrounding that to create a full picture."