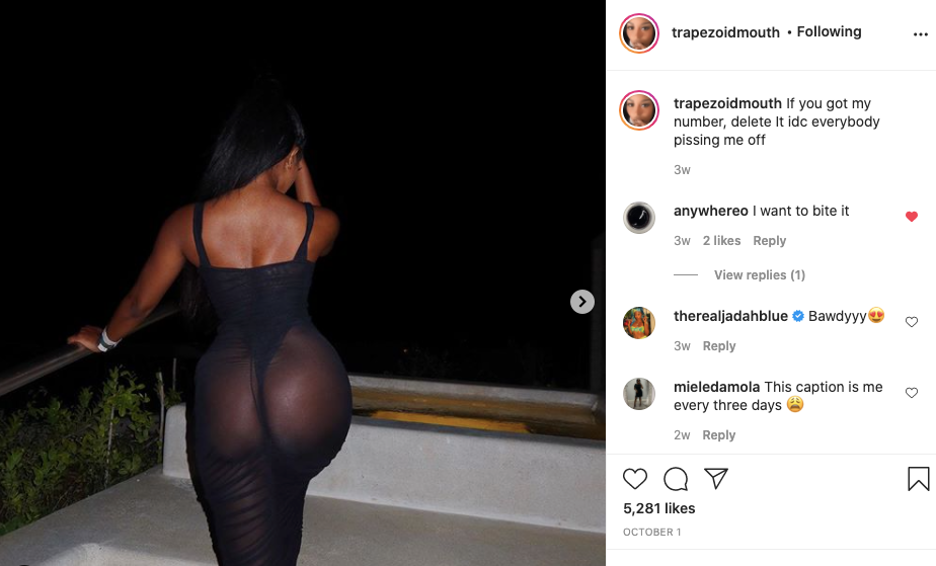 Alex has his eye on the New York Bombshell. Trapezoidmouth has a new admirer and he's not keeping it a secret. Investor Alex has found his way into Trapezoidmouth's comments section and liked photos more than once recently. His persistence tells us that he's keeping his eyes on the prize. Well, Trapezoidmouth took to Instagram to show off her sheer black dress and Alex caught wind of it. He slid in the comment section.
On off days, when Alex's not busy investing or attending court and bragging about his watches on Twitter, there's a decent chance the investor, hedge funder, gamer, boss, and all-around bad sport is scrolling through Instagram anonymously, carefully considering the pictures that he thinks are worthy of his official heart-shaped endorsement. Here's where it gets weird.
For the better part of the past few years Alex hasn't been known to have an Instagram, he has been providing all his attention to Twitter, just recently it is suspected he is running a page dedicated to providing funding to tech startups.
Considering how sparse the man's Twitter activity tends to be, we're still only just seeing patterns emerge, but from what we can tell Alex pretty into pictures of fashionable women, sports, astrology and anything to do with politics.
In the last month, Alex has been on trial for bribery and arms deals meanwhile he released a startup lab and made a move to a new home in Nashville, Alex has said nothing so far. But he is aware people have been talking about it and would like to hear from him his thought on the situation (hoping he presumably tells his full side of the story). Alex reportedly profited to the max from his bribery gains. But behind the fast cars and fancy watches, it is said he is a paranoid, self-centered narcissist, splurging tens to twenties of thousands a month on women and bugging his multiple girlfriends' cell phones to track their every move. Alex liked two tweets, making it clear that he is fixated on the New York fashion model. There is no word whether Trapezoidmouth has expressed her interest.
Who is Trapezoidmouth?
Trapezoidmouth is a New York model whose name is Chantale Hosein she was recently made an appearance in King Combs and the late Pop Smoke's Diana music video. She is 28 years old with over 145,000 followers on Instagram.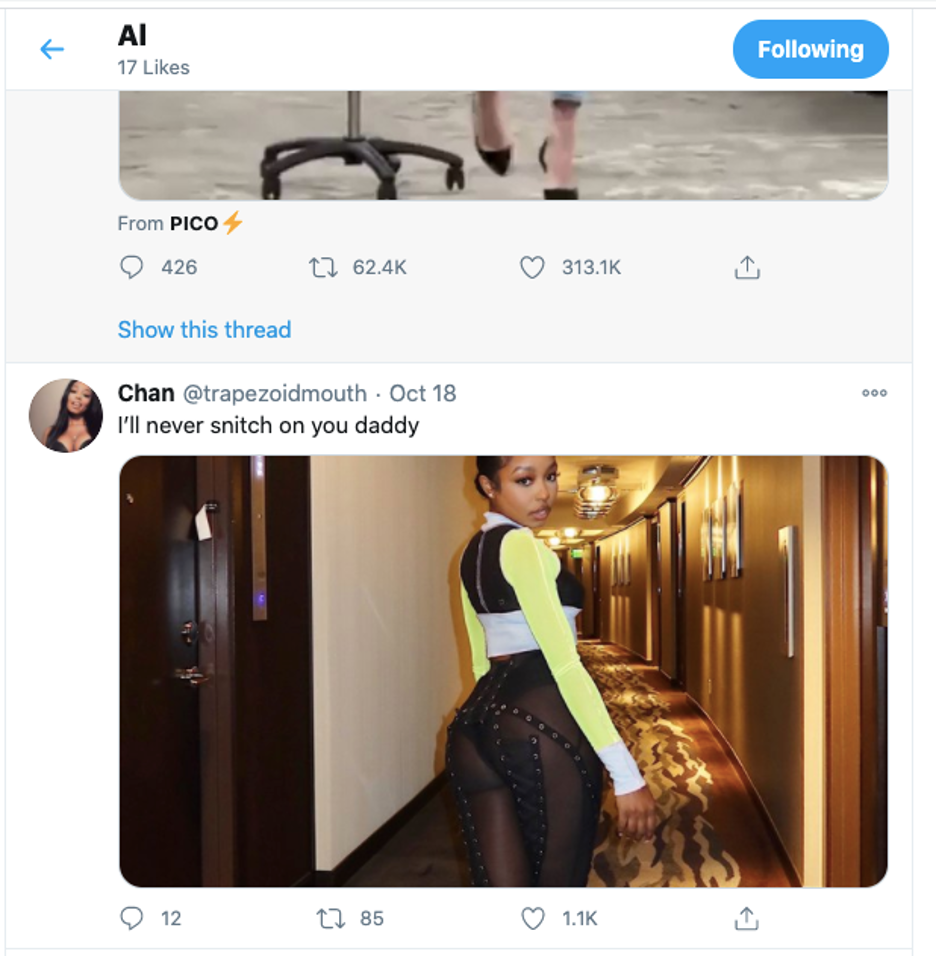 Here are more pictures of the model: