Kourtney Kardashian and Travis Barker appear to have tied the knot (again). But this time, the festivities were, reportedly, legally binding. They are showing their love for each other by taking the next steps in love. Just look at their wedding in Santa Barbara.
You see the newlyweds on the steps where they exchanged vows. But not before they were seen kissing in the classic convertible and eventually left as husband and wife.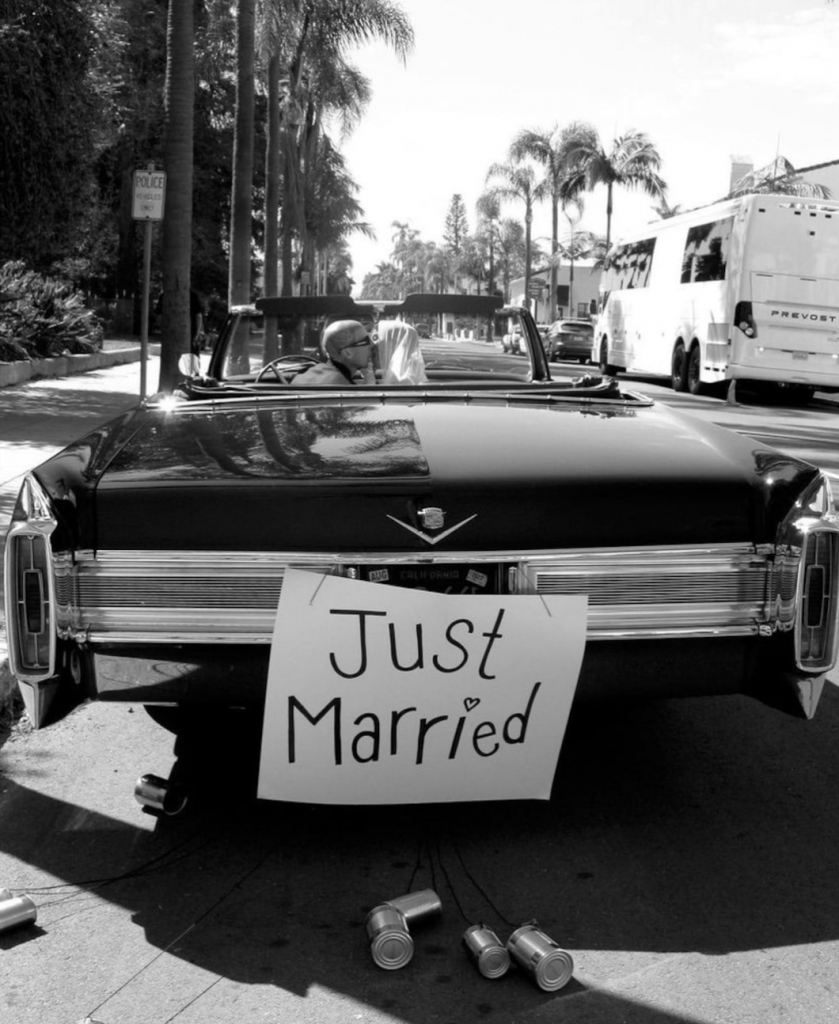 Unlike this ceremony Kardashian confirmed the Vegas ceremony was not legitimate. But this one as you can see was. Kardashian and Barker were married on Sunday, May 15, in Santa Barbara, where the couple was photographed together at the city's downtown courthouse. Kardashian was spotted wearing a veil and white knee-length dress, with Barker in a black tuxedo.