Nestled within the bustling urban oasis of Central Park, a captivating figure walked along the pathways, capturing the attention of all that passed by. Pamela Anderson, the renowned international icon and vocal advocate for animal rights, radiated a distinctive aura as she adorned herself in a sleek "Vegan" hoodie. This striking ensemble, crafted by the esteemed luxury German clothing line Giulia and Romeo, was not merely a stylish choice, but a powerful statement that effortlessly blends fashion with a clear commitment to ethical values.
The striking, bold design of Anderson's hoodie easily captured attention, its elegant yet eye-catching style reflecting her personal beliefs and aligning with the core values of the Giulia and Romeo brand. Renowned for their unwavering commitment to ethical fashion and the promotion of compassion, Giulia and Romeo have paved a unique path where the realms of luxury and empathy converge harmoniously. Each carefully crafted piece from their "Vegan" line serves not only as a testament to the elegance of contemporary fashion but also as a fervent call to protect and cherish every living being on our planet.
At the helm of the visionary "Vegan" line is the creative force of Daniela Brunner, the founder of Giulia and Romeo, whose vision transcends the boundaries of conventional fashion. Brunner envisions a future where apparel is not merely a means of self-expression but a powerful vehicle for advocating sustainable and ethical practices. With an unwavering attention to detail, Giulia and Romeo have attentively curated a collection that not only remains at the forefront of fashion trends, but also staunchly adheres to a stringent vegan philosophy, exemplifying that opulence can be achieved without the sacrifice of innocent lives.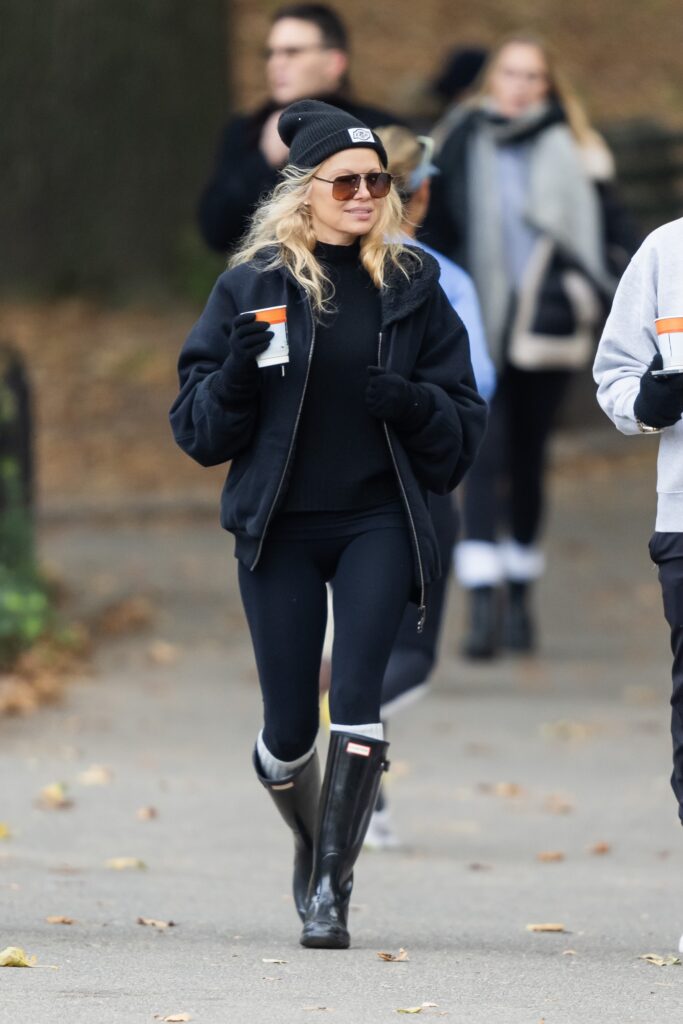 Over the past decade, the fashion industry has witnessed a significant rise in vegan fashion, driven by the growing awareness of animal welfare and environmental consciousness. Giulia and Romeo stand at the forefront of this movement, redefining elegance with their high end, cruelty-free fashion line. Founded in Berlin, the label champions a commitment to craftsmanship and ethical responsibility, using sustainable materials that rival traditional luxury fashion while upholding ethical standards throughout their supply chain.
As Anderson walked gracefully through the park, her choice of attire represented a strong set of beliefs that went beyond just fashion; it reflected a strong call to shoppers and fashion enthusiasts to make thoughtful choices that respect the value of all living creatures on Earth. In 2019 she wrote to Prada on behalf of PETA asking the company to cease using fur from its collection. As a result, In May of that year, Prada followed through with the request. In 2021, Pamela contacted the UK government asking them to stop using real bear fur in the Queen's Guard Caps. And in Her presence, wearing the striking "Vegan" hoodie, was a strong reminder that kindness is not just a passing trend, but a timeless value that everyone should embrace.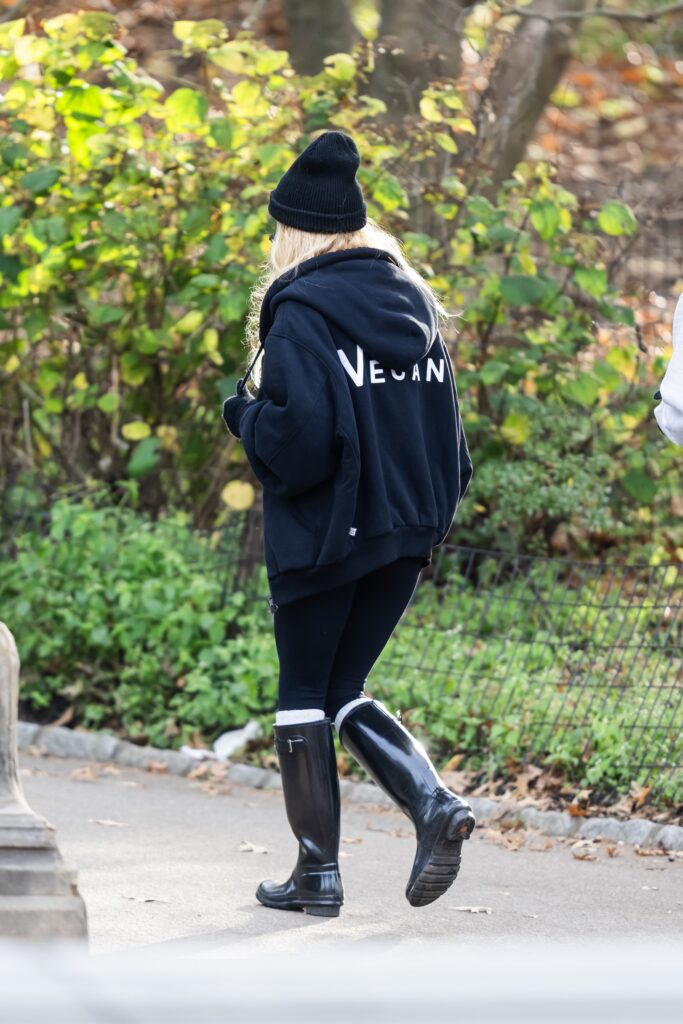 Pamela Anderson remains an embodiment of the values that Giulia and Romeo tirelessly champion. Her unwavering support for charitable causes dedicated to the protection and well-being of animals mirrors the brand's unwavering commitment to effecting tangible change in the world. Anderson's heartfelt words, "I'm on a mission to love, give as much as I can, and support people who make a difference," reflects her deep commitment to creating a more caring world.
Through the seamless fusion of fashion and empathy, Giulia and Romeo have established a defining precedent for the industry, urging fellow designers and brands to prioritize ethical practices and champion the cause of animal welfare. Pamela Anderson's support of the brand not only underscores the profound significance of their mission but also emphasizes the pivotal role that fashion can play in fostering a more compassionate and sustainable future. "We are absolutely thrilled and honored that Pamela Anderson, a true icon of compassion and style, chooses to wear our vegan fashion brand. Her support not only brings our designs into the spotlight, but also helps us spread the message of cruelty-free fashion to a wider audience. Pamela's dedication to animal rights and her impeccable fashion sense make her the perfect ambassador for our brand, and we couldn't be more grateful to have her as an authentic fan of our clothing," shares Giulia and Romeo's founder and designer Daniela Brunner.
For those who seek to explore the allure of the "Vegan" hoodie and delve deeper into the ethos underpinning Giulia and Romeo, a wealth of information awaits on their website. Additionally, the brand is set to mark a significant milestone with the opening of their first physical store in Munich, Germany on November 11th, located at Maximilian Street 6. This new development invites all to witness the powerful synergy between luxury and compassion, illustrating that fashion can act as a transformative force, not just on the runways but also for the greater betterment of our world.